Liam Hackett calls his high school days the "worst experience" of his life.
The 15-year-old was bullied and also physically assaulted for which he had to be hospitalized.
"I was so low that I would walk around with my head down so that no one would notice me," Hackett says of growing up in Liverpool.
But Hackett was noticed, especially in the social networking site Myspace.
Strangers befriended him and the young teen was a part of a community called Ditch the Label.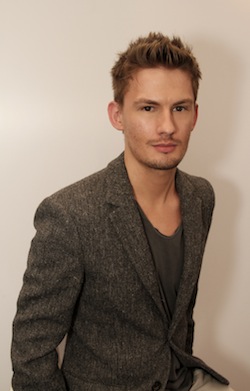 It was the community that Hackett, now 21, founded on the virtual space to battle his loneliness and exclusion from his peers at school. Social networking, he says, was his coping mechanism.
What started as a Myspace group in 2006 is now a non-profit with about 29,000 online members. Through the web and social networking tools, Hackett engages people to talk about their issues, discuss their problems and also seek advice from fellow members.
"For lot of people," Hackett says, "the Myspace forum was an escape from bullying."
Bullied and bruised, Hackett thought of starting an initiative that people could relate to and also connect with. He wanted to help others in the same situation as he was.
He applied for funding and became the youngest person -- under the age of 18 -- to get a grant from St. Helens Chamber of Commerce, UK, for this social initiative.
"Initially, my vision was to break away from the labels and stereotypes that comes with them," the University of Sussex graduate explains about Ditch the Label, and clarifies that it is not just an LGBT organization. "It's about everyone."
Ditch the Label currently operates under Hackett's leadership. He manages the website, which he says is an integral part of the project. From a recent photo campaign to blogs and celebrity interviews pertaining to bullying and discrimination, the site raises an issue, which Hackett says is still predominant in society.
One of the major -- and also successful -- components of the site, according to the founder, is its online forum, Ditch World. With 29,000 members and a strong presence on social networking sites, it has become a "community of its own" where people talk about anything--from their personal problems to entertainment and leisure.
He moves to his self-setup office space in his room and opens a message he received before Christmas from one of Ditch World's members in the United States.
In a personal and emotional message, the online member thanks the Ditch World community for its support.
"I just wanted to tell you," she writes. "I thought at one point the only option I had was suicide. You guys talked me through it. Some of you just called me stupid, and said to look past my petty problems. I took it all in, and now I couldn't be happier."
The communication, though limited in the virtual world for now, has significantly improved during the years, Hackett says.

From 60 a week, the recently re-launched website gets 1,000 hits per week.
With more than 18,000 followers on Twitter -- and Hackett's own 10,000-plus followers on his personal account -- Ditch the Label believes that the Internet and social networking is one of the best ways to reach people and also influence them.
"It gives them [members] a bit of ownership and involvement," Hackett says.
A recent university graduate, Hackett devotes and splits his time between Ditch the Label and the digital marketing agency he started. The latter also helps him run Ditch the Label logistically.
In these years, the young entrepreneur and activist, says that he has matured as a person, physically and intellectually. He stresses that the situation for him has improved.
"It does get better," he says. "From being a massive issue [being gay], it has now become a non-issue."
In the long run, Hackett sees himself working for diversity issues through Ditch the Label. He also plans to launch some offline events and reach out to the community soon.
"It might sound cliché," Hackett says with a smile. "But if I save someone's life doing this, then my job is done."
Popular in the Community