The "Taken" star admitted as much in an interview Thursday with Men's Health. While promoting his latest film, "Marlowe," the 70-year-old Irishman also talked about "Star Wars" and the Ultimate Fighting Championship (UFC) — which he likened to a bar fight.
"UFC, I can't stand," he told the outlet. "That, to me, is like a bar fight. I know the practitioners are like, 'No, you're wrong — the months of training we do…' Why don't you just grab a beer bottle and hit the other guy over the head? That's the next stage of the UFC."
Neeson reiterated his "hate" for the sport before focusing on one fighter.
"That little leprechaun Conor McGregor, he gives Ireland a bad name," he told Men's Health. "I know he's fit, and I admire him for that. But I can't take it."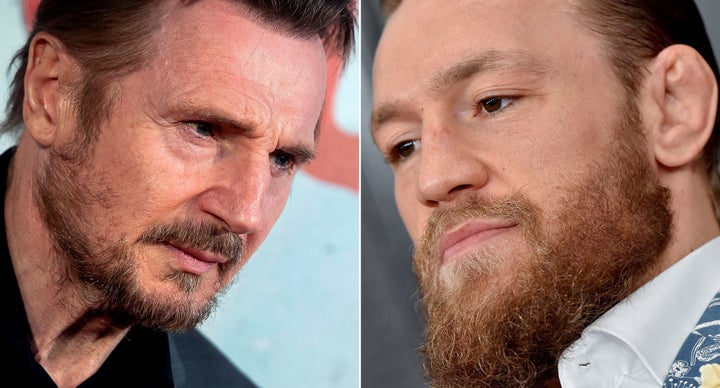 Whether Neeson is familiar with these matters remains unclear. He ultimately regaled Men's Health with his own particular set of skills — tying "very good fly-fishing knots" and boiling eggs — before answering quite simply about his interest in returning to "Star Wars."
However, he told the outlet about his first day on the "The Phantom Menace" set and said he and Ewan McGregor simultaneously went "dzhhhhhhewww" when they had to use their lightsabers — only for George Lucas to chime in.
"George Lucas said, 'You don't have to do the sound effects; we put those in later,'" Neeson said. "We felt like twats."
Popular in the Community