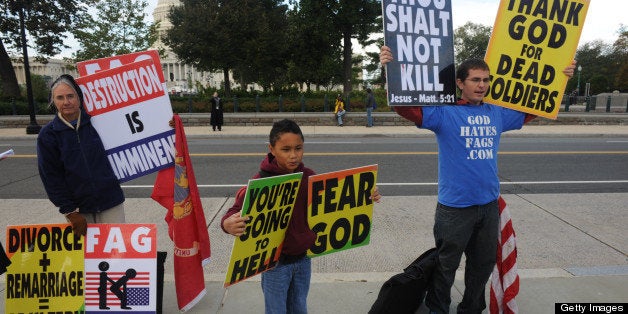 The granddaughter of Westboro Baptist Church founder Fred Phelps sounds off on why she left the controversial church, which is known for its extreme views on homosexuality, i n a new editorial for the New York Post.
Now 30, Libby Phelps Alvarez tells the Post she now supports Planting Peace, a not-for-profit advocacy group which bought a house across the street from Westboro and painted it in rainbow colors. She currently is planning to work with Planting Peace founder Aaron Jackson on what's described as an anti-bullying initiative.
"The whole family talks about homosexuality, every single day," she writes of her old church. "And it's always about how homosexuals are dooming the world. They talk about fornication and divorce, remarriage and adultery, but the main thing is the homosexual lifestyle. It wasn't a personal hatred toward anybody. We were taught that we were doing a loving thing."
Of her gay friend Blake, whom she met while she was still a part of Westboro, she recalls:
"I said, 'Blake, would you just tell me that you're gay?' That's just my personality. I'm nosy. I could tell he was hesitant to say. He was living with a guy at the time.

He finally did. And I just started laughing. He said, 'I knew you'd be fine with it and you'd still be my friend. But what I was afraid of is that you might tell me I'm going to hell. And I don't want to be told that."
Pointing to the fact that she hasn't seen her parents in four years, she adds, "I want my cousins and my nieces and nephews to see that the world isn't mean and hateful and evil and full of vicious people."
Earlier this year, Phelps Alvarez shared similar sentiments on "Today," noting, "There was a point when we started praying for people to die. I didn't actually do that but I was around when they did it."
In recent months, two of Phelps' other grandchildren have left the group. The Kansas City Star quotes sisters Megan and Grace Phelps-Roper as saying in a Feb. 6 statement, "We know that we've done and said things that hurt people ... Inflicting pain on others wasn't the goal, but it was one of the outcomes. We wish it weren't so and regret that hurt."
Before You Go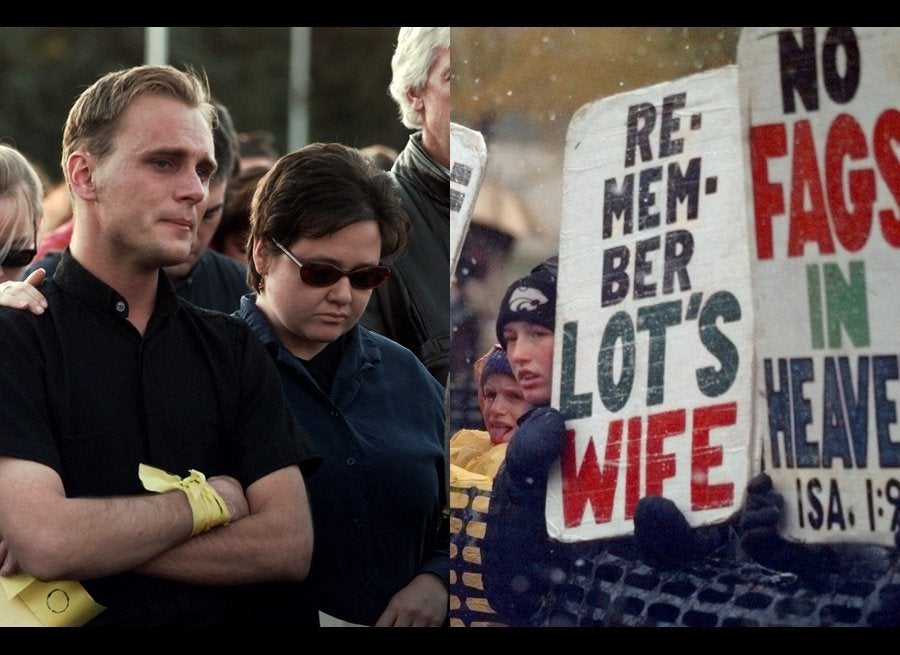 Westboro Baptist Church Protests
Popular in the Community