The granddaughter of Westboro Baptist Church founder Fred Phelps further distanced herself from her family's anti-gay legacy this week by posing for theNOH8 campaign.
Libby Phelps-Alvarez made headlines when she left the Westboro Baptist Church in 2009 and pledged her support for Planting Peace, a not-for-profit advocacy group which bought a house across the street from the Westboro Baptist Church compound in Topeka, Kan. and painted it in rainbow colors.
"The whole family talks about homosexuality, every single day," she wrote of her old church. "And it's always about how homosexuals are dooming the world. They talk about fornication and divorce, remarriage and adultery, but the main thing is the homosexual lifestyle. It wasn't a personal hatred toward anybody. We were taught that we were doing a loving thing."
Before You Go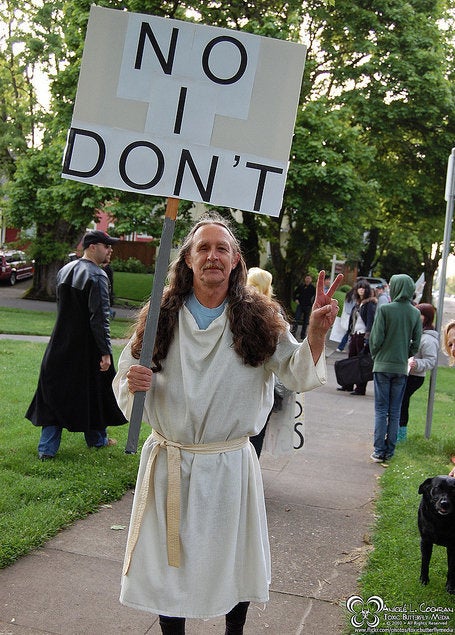 10 Amazing Westboro Baptist Church Counter Protests