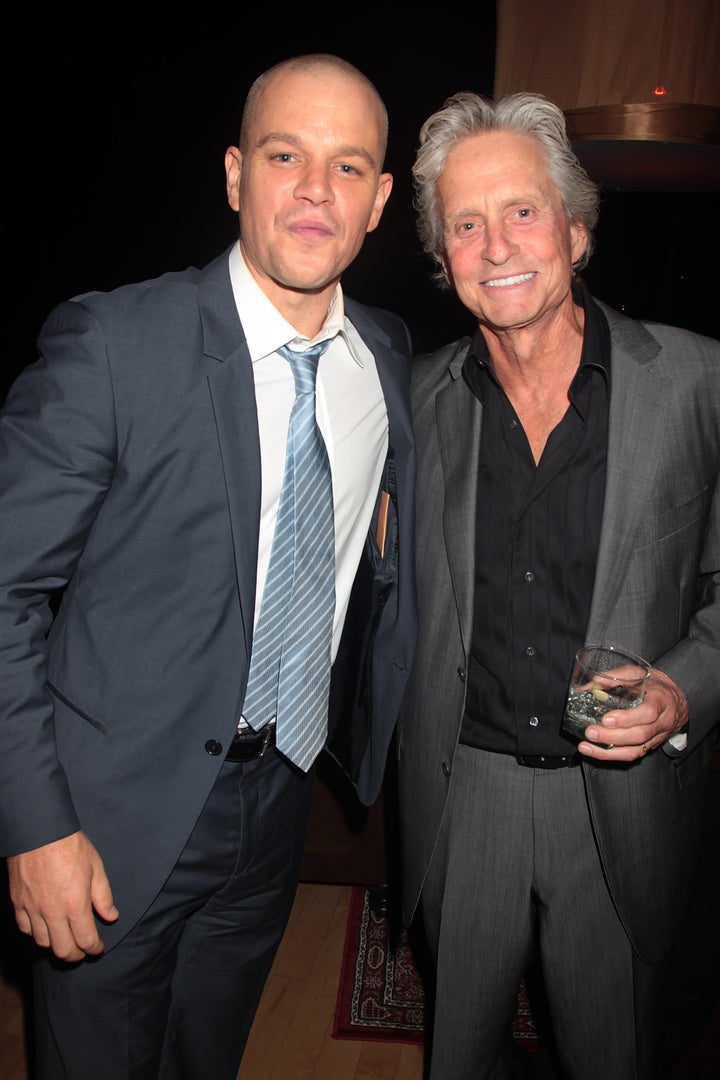 Two of the top actors of our time are set to tell the story of one of the greatest entertainers of the 20th century.
HBO Films has acquired the long-gestating, Stephen Soderbergh-directed biopic of Liberace, which will feature Michael Douglas as the iconic musician and Matt Damon as his younger lover, Scott Thorson.
The film, first announced in 2008, will be titled "Behind the Candelabra" and start production next summer; it was previously scheduled to shoot this past spring.
"From the inception of this project, we've had two priorities: getting it right creatively, and getting as many people as possible to see it," Soderbergh said in a statement. "HBO's fearless approach to original programming and their unparalleled ability to pull in viewers make them the perfect fit for us. Apart from my hair growing back, I couldn't be happier."
Damon spoke this past winter about playing lover to Douglas, telling People Magazine, "I kind of think of it in algebra terms, back to my high-school days. It's like the transitive property - by kissing Michael Douglas, I am making out with Catherine [Zeta-Jones, Douglas' wife]."
Liberace long denied that he was gay, though tabloids regularly reported on his personal life. One of music's biggest stars in the 50s and 60s, he lived a flamboyant and rich lifestyle until he passed away in 1987 of AIDS.
Damon is a frequent collaborator with Soderbergh; he worked with him on the "Oceans" movies, and just starred in his viral thriller, "Contagion."
BEFORE YOU GO