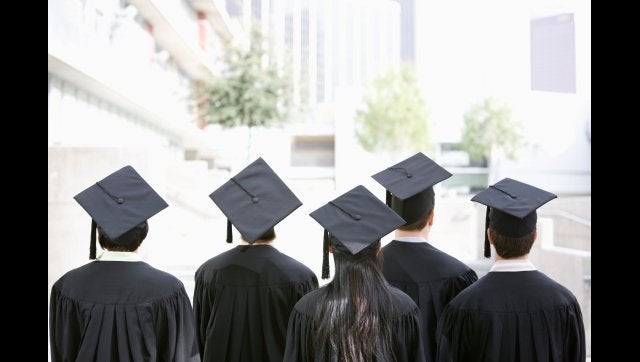 Sociology, history, political science, economics and philosophy -- some have maintained that these and other "liberal arts" subjects are throw-away degrees offering little to no promise that those pursuing them will have any chance of employment in today's uber-competitive job market.
However, this list also represents, respectively, the undergraduate fields of study of the following individuals: Ronald Reagan, 40th president of the United States; Samuel Palmisano, CEO of IBM; Condolezza Rice, former secretary of state; John Watson, CEO of Chevron; and Carly Fiorina, former CEO of Hewlett-Packard.
Difficult economic times such as we are in certainly require job and skill training that can result in immediate employment, to be sure. Nonetheless, to argue that students enrolled in more traditional liberal arts programs have nothing to offer in terms of applicable job skills for the real world reveals an alarming ignorance of the irreplaceable value of a liberal education.
Southern Utah University is our state's designated public liberal arts and sciences university, and Utah is one of six states to be categorized as a LEAP state: Liberal Education and America's Promise.
At its core, LEAP states and institutions are committed to producing graduates with the portable skills necessary to ensure success in today's global environment: knowledge of human cultures and the physical and natural world; intellectual and practical skills; personal and social responsibility; and integrative and applied learning.
In sum, LEAP subscribes to the philosophy of the architect of the Great Books program at the University of Chicago, Robert Hutchins: "The object of education is to prepare the young to educate themselves throughout their lives."
Some campuses are institutionalizing their attempts to help those students who have chosen a liberal arts path as the primary focus of study. Wake Forest University offers a hugely popular minor in creativity, innovation, and entrepreneurship to arm their liberal arts majors with applied skills that are immediately marketable.
In order to address the vacuum in my own background and experience as it related to business and management training and sixteen years after completing my doctorate in modern Middle Eastern history, I went back to school at the Mendoza College of Business at the University of Notre Dame to complete a master's degree of non-profit administration. The program, started over 50 years ago by the legendary Father Theodore Hesburgh, was conceptualized to train those in the non-profit world in business basics in order to more effectively lead their respective organizations. I survived statistics and accounting and count the experience among the most rewarding -- and challenging -- of my personal and professional career.
Still and all, I would not trade my liberal arts training in English and history for anything. The ability to read and comprehend, to reason, to communicate effectively, to remain intellectually curious -- all this and more comes, I would assert, from the training one can receive in pursuing a degree within the liberal arts.
Trying to educate our indigenous population as to what it means to be a liberal arts and sciences university has not been without its challenges -- especially in a state like Utah. We emphasize repeatedly that the moniker "liberal" has nothing to do with political affiliation or ideological bent. Taken from the Latin, libero, to make free, the title suggests the liberation one feels in exploring a whole range of subjects and ideas while shaking off the debilitating effects of ignorance and prejudice.
We like to say our graduates at SUU are "T Birds," the university's mascot, but the "T" means so much more. The horizontal axis suggests the student's exposure to diverse interests and ideas -- that during one's educational experience, a student has attended lectures and convocations outside a chosen major, hiked in one of our state's spectacular national parks, participated in service learning activities, studied abroad, learned a language, completed an internship or taken in a Shakespeare play. The vertical axis denotes "drilling down" into one's chosen major and acquiring those skills that distinguish our graduates from others.
The beauty of the American system of higher education is that there are so many different points of entry for those wanting to pursue post high-school opportunities. By valuing, enhancing, and promoting the path of liberal arts, we thus make our country a more vibrant and richer place. As opposed to being degrees to nowhere, the liberal arts truly provide a portal to anywhere.
Popular in the Community