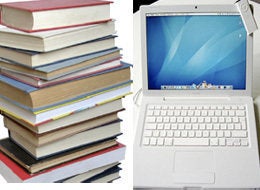 This is the spring break at my university, and I am using part of the time to travel in Asia visiting with alumni and interviewing finalists for the Freeman Scholarship program. For more than a decade the Freeman Scholarships have brought talented and hard-working students to Wesleyan University from 11 different countries in Asia. Students who are selected through a highly competitive process travel from China and the Philippines, Thailand and Vietnam (among other places) to spend four years in central Connecticut pursuing a liberal arts education. The goal of the program is to enhance understanding between these countries and the US, as well as to promote thoughtful, friendly relations among the nations represented. Alumni from the program have gone on to further study in the US, or returned to their home countries to play leadership roles in a wide variety of fields.
The economic crisis has seriously shaken programs like this one at a variety of US institutions. The endowment of the Freeman Foundation has been affected, and this year we are supporting 11 new students rather than our usual 22. Still, the promise of an American education has stimulated applications from an extraordinary group of young men and women. Some have already developed skills to enable them to pursue sophisticated research in fields like biophysics or chemistry. Others dream of writing novels about their home countries to explode the stereotypes that have grown up about Thailand, Malaysia or Vietnam. These eager high school seniors think of an American university education as THE vehicle for realizing their dreams. They have worked for years to qualify for this opportunity, and their families have often invested time and money (and always much emotion) to give them this chance.
While we in the US debate the merits of investing in education as part of a short-term stimulus package, it is instructive to see how much value these Asian students attribute to an American education. They have no doubt that investing in education makes sense not just because of its short-term benefits but also because of its promise of returning lifetime rewards. Education, they seem to know, is not just a new product but a platform that becomes the fertile ground for many years of meaningful innovation.
One of my first meetings was with the leadership team of the Singapore Management University, a relatively young school that is developing broad, project-based curriculum. It seems that the government has recently decided to invest in higher education programs that move away from the early specialization required in the British model long popular here. SMU's president, Howard Hunter (formerly at Emory) spoke with me about an education that would allow students to access their creativity, prepare them for a changing world, and enhance their ability to think about problems using a broad range of disciplines. SMU and the Ministry of Education want to develop a flexible curriculum that is very reminiscent of our own small colleges and universities.
In my interviews in Southeast Asia, I've been asking what the "liberal arts" represent to high school seniors in Singapore, Bangkok or Hanoi. The answers have been fascinating. One woman spoke passionately about her desire to integrate global political and environmental issues into the curriculum, and she saw American education as very open to that possibility. For her, liberal arts offered both empowerment and a learning experience that was fulfilling and sustainable because it went far beyond the classroom. Another student told us that she believed that she could change the world, and that she needed an education that would allow her to combine several disciplines and that would link experience and research. A young man leaned over the table with real intensity to tell us about his dream of becoming a web-based entrepreneur. He knew that he needed broad contextual learning to realize his ambitions, which included returning to his home country to help reform the education system.
In a post here some time I ago I wrote that "a liberal education remains a resource years after graduation because it helps us to address problems and potential in our lives with passion, commitment and a sense of possibility." I had no idea that I would find some of the most energetic supporters of this idea in Southeast Asia! These students are thinking beyond immediate pressures to focus on a long-term investment in learning that should have rewards for them as individuals and for the cultures to which they will contribute.


REAL LIFE. REAL NEWS. REAL VOICES.
Help us tell more of the stories that matter from voices that too often remain unheard.