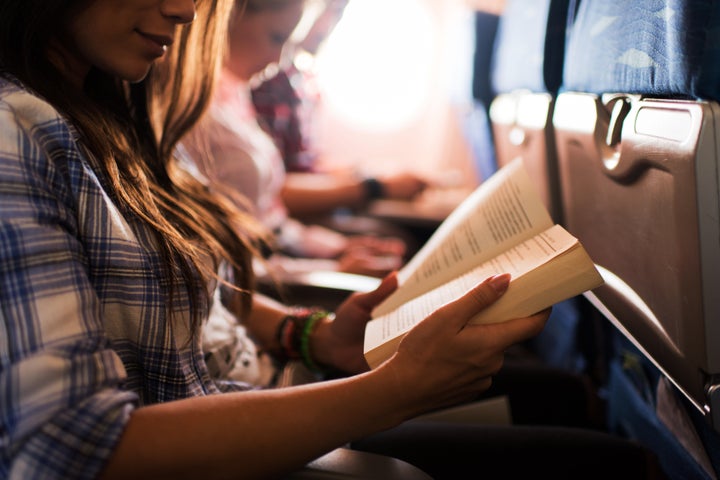 If you want to know what someone's political leanings are, look no further than their bookshelf.
New research from Yale, Cornell and the University of Chicago finds that readers' preferences for liberal or conservative political literature attracts them to different types of science books.
Liberals tended to prefer topics within the "life" and physical sciences, such as physics and astronomy. Conservatives, meanwhile, preferred commercial science subjects including medicine, criminology and geophysics. Certain topics like psychology and climate science attracted both liberal and conservative readers.
""Within science, there are clear differences in readership of specific topics and books, suggesting that science is not immune to partisanship.""
"Within science, there are clear differences in readership of specific topics and books, suggesting that science is not immune to partisanship and the 'echochambers' of modern political discourse," said study co-author James Evans, a sociologist at the University of Chicago, in a statement.
For the study, the researchers tracked millions of online book purchases from Barnes & Noble and Amazon. They also collected data from the "Customers Who Bought This Item Also Bought" recommendations, analyzing the science titles that readers who purchased liberal or conservative books had chosen.
Readers of liberal and conservative political books were more likely to read science books than consumers who did not choose political books, but their taste in science books differently significantly. When readers of different political persuasions chose other non-fiction subject areas, however, their tastes were not nearly as polarized.

And features like Amazon's "related titles" could be deepening partisan divides by unwittingly reinforcing political "echo chamber," researchers found.
"Books on science are more likely than novels or books on religion, sports or the arts to be co-purchased with political books, but left and right rarely purchase the same books," the study's authors wrote.
Liberals gravitated toward basic science, while conservatives chose commercial science. This may reflect an interest from liberals in learning about science out of their own curiosity and desire to learn, while conservatives took more of an interest in science's profit-oriented and economic applications.
"'Blue' readers prefer fields driven by curiosity and basic scientific concerns, such as zoology or anthropology, while 'red' readers prefer applied disciplines such as law and medicine, and with disciplines that patent more intensively," said lead study author Dr. Feng Shi, a postdoctoral scholar in sociology formerly at the University of Chicago, in the statement.
When it came to topics like environmental or political science, in which readers of both persuasions took an interest, liberals tended to choose from a diverse group of titles ― mostly ones that were popular and central to the disciple ― while conservatives were more likely to go for books at the fringes of the field.