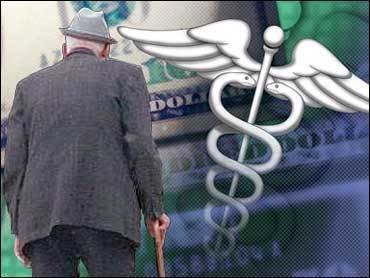 What a testament to the Libertarian creed, which abhors the idea of universal health care. This loyal, passionate man who died too young left his family a debt of $400,000 in medical bills. And who knows whether he put off getting treatment for the pneumonia that killed him because he was uninsured.

Kent Snyder did some amazing work on the Ron Paul Campaign and as remembered as a "libertarian giant"- by Lew Rockwell, on libertarian site, Lew Rockwell.com.

The Wall Street journal reports that Kent, more than anyone else, persuaded Ron Paul to run for president. And Kent, according the the WSJ said, "ultimately became a $35 million operation with 250 employees that helped deliver more than one million votes for the Texas congressman's bid in the Republican nominating contest."

Ron Paul posted this message about Snyder on his website: ""Like so many in our movement, Kent sacrificed much for the cause of liberty, Kent poured every ounce of his being into our fight for freedom. He will always hold a place in my heart and in the hearts of my family."

Sadly, the Libertarian heart apparently does not include health care. The poor guy raised tens of millions of dollars and couldn't afford the $300-$600 a month that COBRA medical insurance would have cost.

Paul has some good ideas -- get out of Iraq, get the US out of a lot of other countries. But his opposition to government, to universal health care-- these ideas just don't work and his campaign manager's death makes a tragic example of it.

A website has been created to help raise the $400,000 to pay the medical bills.
Popular in the Community