"Change yourself, change the world" - Ghandi
The Fourth of July -- a day when we think about freedom and the message of "liberty and justice for all." This year with the tension of the divisive political discussions coupled with the recent horrific tragedy in Orlando, it's time we took an honest look at the meaning of this message and find impactful ways to come together to create a more unified and inclusive society.
Sometimes the simplest solution is the most difficult to execute but results in the most change. At times like this, I turn to what works: love and action. In the wake of the Orlando shootings, there was so much hatred, rage and blaming yet we know from the wisdom of Dr. Martin Luther King that "Hate cannot drive out hate, only love can do that." After such a horrific event, it's hard to move past the outrage and paralysis that we feel. But in order for love to prevail and change to happen, we must look past the media, look past the judgement, and find the connection that binds us all as human beings.
When I heard the shocking news from Orlando, I was in the Bay Area surrounded by a bubble of peace, compassion and activism. The night before I had facilitated a #FlawlessTalks interview at a Pollination Project Salon with our Flawless Fellow and mental health advocate from Kenya, Sitawa Wafalu. Founded by Ari Nessel, The Pollination Project is rooted in changing the world from giving daily seed grants to invest in projects that create a more sustainable, just, peaceful and compassionate world. The Saturday night salon proved just that. It was an evening of impact, action and hope!
The next morning, I was fortunate enough to sit down with Ari Nessel and have a conversation that was filled with grace about this recent tragedy. His words were enlightening. While we know that outrage and grief can be necessary, we must not lose sight of the bigger picture and let our emotions paralyze us. It is important to find love and forgiveness through all things to help melt our hearts and use our anger as fuel to ignite action and change. Ari personifies this ability to be an agent for change every single day. There are so many pearls of wisdom in this conversation with him but my favorite is his response during times of crisis. Ari's "go to" question to himself is....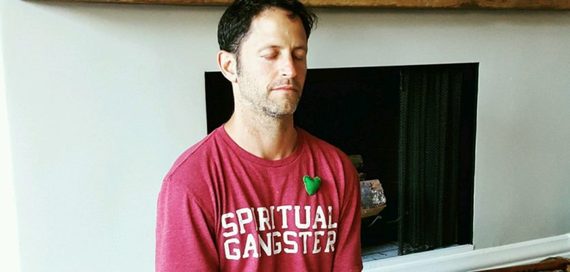 "How can I step up my love... How can I live even more in the light?"
These powerful words remain in my mind and heart and propel me on my journey to being a better citizen in my community.
So this year, amidst the fireworks and parades let's remember this Independence Day not just for our nation's freedom but as an honoring of all the people who help to facilitate that freedom by turning outrage into love in action. It takes everyday heroes like Ari to bring us together, one person at a time, to propel us closer to the powerhouse country that we strive to be.
Calling all HuffPost superfans!
Sign up for membership to become a founding member and help shape HuffPost's next chapter