Kavanaugh and Christine Blasey Ford, one of three women who has accused him of sexual assault, are testifying in front of the Senate Judiciary Committee.
The students were encouraged on Wednesday by Liberty University President Jerry Falwell Jr. to show their support after the university found out Yale University students were planning to protest Kavanaugh's appointment.
"I think the Republicans are going above and beyond giving the accuser the right to be heard, maybe more than they should, but I think they should be commended for hearing her out, for taking her seriously and delaying the process so she can be heard," said Falwell to students.
The student effort Thursday was facilitated by the Christian nonprofit women's group Concerned Women for America, who sponsored bus trips for 150 students from the Liberty campus in Lynchburg, Virginia, to Washington, D.C. Liberty University matched so a total of 300 students could go, though it's unclear if that amount showed up.
Liberty University declined a request for comment about its role in facilitating the trip.
Penny Nance, CEO and President of Concerned Women for America, said in a statement that "enough is enough" in efforts to delay Kavanaugh's confirmation.
"Senate Democrats continue to use dirty tricks, threats and lies to smear a decent man and delay the process of confirming Judge Brett Kavanaugh to the Supreme Court," said Nance. "His character continues to be praised by people of all walks of life who have known Judge Kavanaugh at various stages of his life. Let's not let a smear campaign by the left ruin a good man's character and hard work."
Nance also said that not confirming Kavanaugh to the Supreme Court "would be failing the American people who elected President Trump for this very purpose and were fully aware of his potential nominees to our nation's highest court."
Other pro-Kavanaugh individuals could be seen rallying outside the Senate hearing building on Thursday morning.
Meanwhile, many others came out to support Blasey.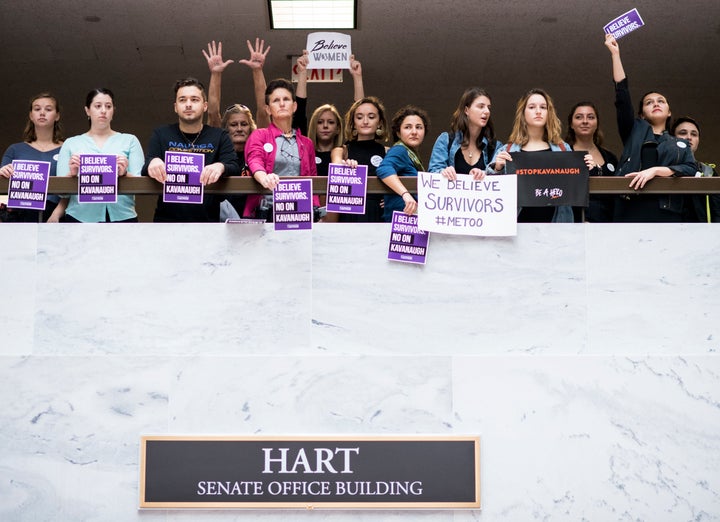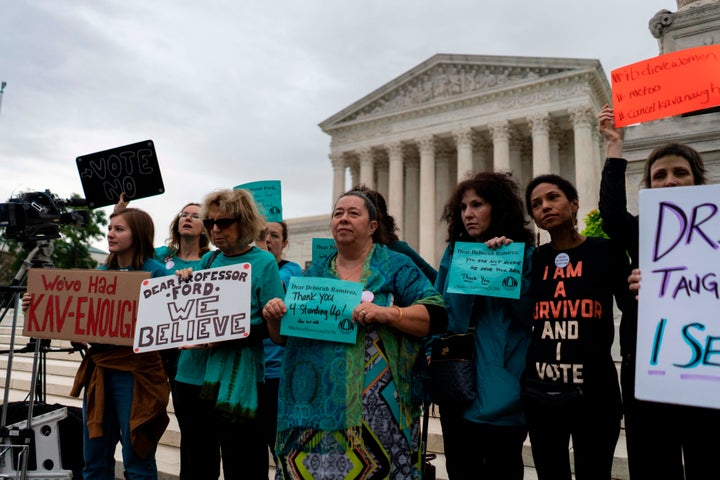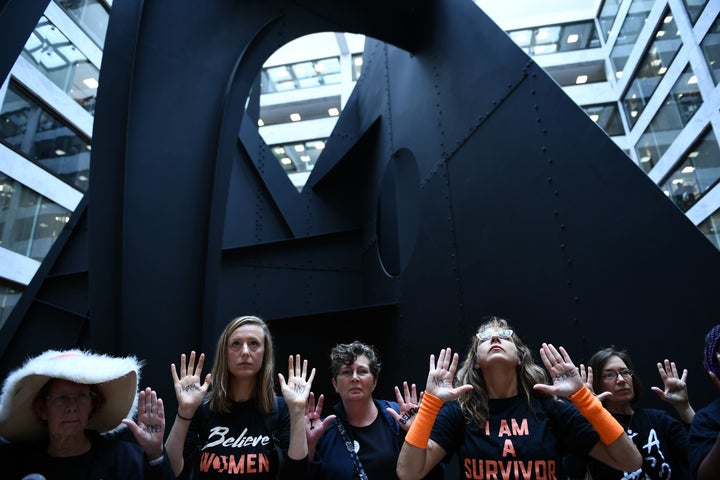 Popular in the Community