 * FSA chief says Libor too embedded in system to be scrapped
* Says longer term, participants should mull alternatives
* To cut number of Libor reference rates to 20 from 150
* UK govt, BoE want changes to come in without delay
LONDON, Sept 28 (Reuters) - Britain's top financial watchdog delivered a 10-point plan to overhaul Libor on Friday but stopped short of scrapping the benchmark interest rate discredited by a rigging scandal.
The Financial Services Authority's plan marks the first concrete step by regulators to repair a system of interest rates that underpins more than $300 trillion of contracts and loans from U.S. mortgages to Japanese interest-rate swaps.
Faith in the system plummeted after Barclays was fined in June for rigging Libor. Other banks are under investigation.
"The system is broken and needs a complete overhaul," said Martin Wheatley, head of the Financial Services Authority (FSA).
But there are no better alternatives now and any transition to a new benchmark would be difficult because Libor is so deeply embedded in the financial system, Wheatley said, adding that it made sense to look at other possible benchmarks long term.
Britain's government sees the reform of Libor as critical to restoring global confidence in London as a financial centre.
"The longer the situation prevails that trust has been eroded, the more difficult it is to restore," Britain's financial services minister Greg Clark told Reuters.
The FSA plan includes oversight by a new panel from 2013. Until now, Libor rates have been set daily by the British Bankers Association (BBA) industry body on the basis of estimates submitted by global banks.
"Bringing Libor under an independent regulator will take away the notion that this was a system run by banks for the benefit of banks," said Matthew Fell, director for competitive markets at the Confederation of British Industry lobby group.
Short sterling futures jumped in London as some in the market had expected Wheatley's reforms to be tougher, with the result that Libor rates would be higher than in the past.

Most responses to the plan were supportive, but Stephen Gilchrist, head of regulatory law at Saunders Law, said regulation of individuals as proposed by Wheatley had not stopped abuses in other financial markets.
"The FSA only authorise persons in the financial services sector who pass a 'fit and proper' test, which goes to probity and integrity. Where has that got us in the recent past?" Gilchrist said in an email.
Multiple banks have been accused of trying to manipulate Libor. Barclays Plc agreed to pay over $450 million to U.S. and British authorities in June to settle allegations it tried to move Libor to help its trading positions.
Wheatley's programme for reform includes auditing banks that contribute data used to calculate the rates. The number of rates calculated will be cut from 150 to 20, with more banks required to contribute to the remaining ones.
Libor, which is meant to reflect the rates at which banks borrow from one another, will also include actual borrowing transactions. Previously, banks could estimate where they think they would borrow, which left room for manipulation.
Bank employees making Libor submissions will have to be approved by the FSA. Wheatley is looking for authorisation to criminally sanction anyone who attempts to rig the rate.
Reuters parent company Thomson Reuters Corp collects information from banks and uses it to calculate Libor rates according to specifications drawn up by the BBA.
Thomson Reuters and Bloomberg LP, which compete in providing news and data to markets, both said they were working with the financial industry in response to the Libor review.
David Craig, president of Financial & Risk at Thomson Reuters, said the company was considering whether to tender for the new administrator role. Dan Doctoroff, President and CEO of Bloomberg said it was consulting on developing an index to meet the needs raised by Wheatley.
A major remaining problem is that in financial crises, such as the one in 2008, banks cease lending to one another, effectively removing data needed to calculate Libor.
Mervyn King, governor of the Bank of England, said: "Over the medium to long term, further thinking will be needed to meet the challenge of benchmarks based on thinly traded markets, especially when they are quote-based."
The reforms come amid more crackdowns on the banks that submitted rates used to calculate Libor. Royal Bank of Scotland is expected to be next to settle Libor charges.
Britain's government commissioned Wheatley to report on reforming Libor and is expected to back the findings in full. Legislative changes will be inserted into a financial services bill now being approved by parliament.

Related
Before You Go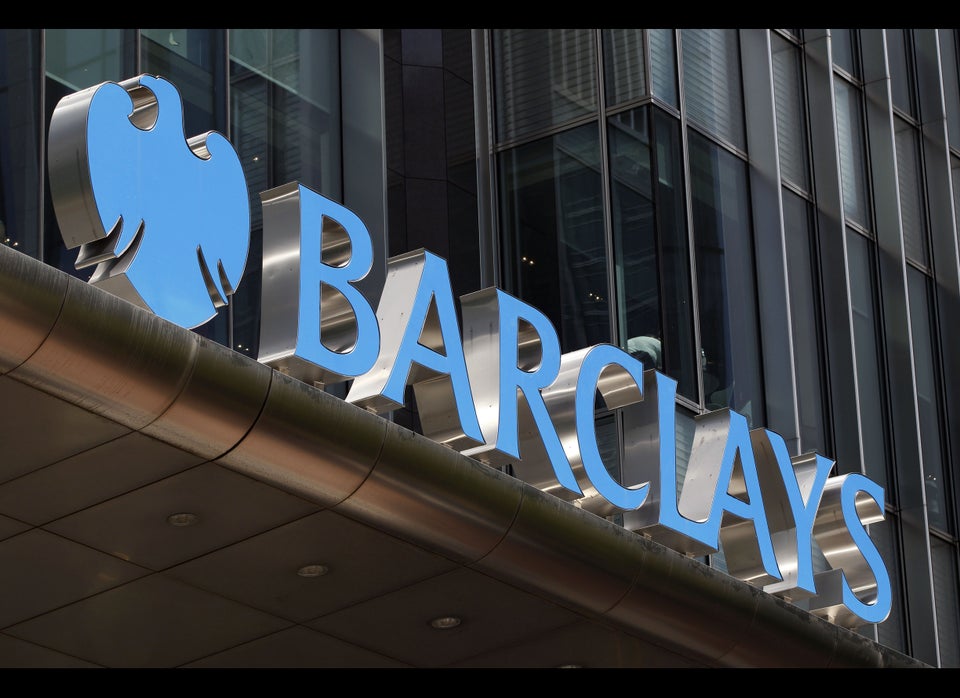 Libor Scandal Timeline
Popular in the Community