The Rhode Island Library Association (RILA) is challenging people to check their preconceived library notions at the door. RILA's fall fundraising plans include the launch of the first ever Tattooed Librarians of the Ocean State 2014 calendar, which features twelve librarians and library workers representing the many working professionals who are proud of their career, their ink, and the stories they tell.
As the state chapter of the national American Library Association, RILA is a nonprofit professional organization that works to promotes the profession of librarianship, engages in activities that raise awareness of twenty first century library services to the public, and advocates for funding and support of libraries throughout Rhode Island.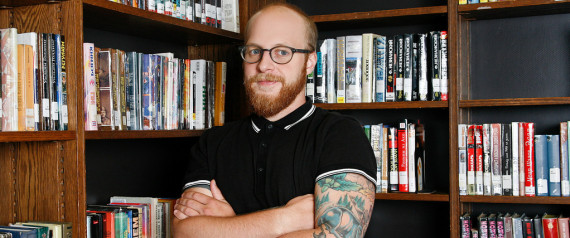 Part of RILA's larger public relations initiatives, the calendar is the brainchild of Public Relations Committee co-chairs, Emily Grace Mehrer and Chelsea Dodd. Looking for creative ways to generate funding for future public awareness campaigns and events, they were inspired by the success of a neighboring organization, the Tattooed Youth Librarians of Massachusetts, and the concept was expanded to include Rhode Island librarians and library workers from all walks of service.
The project is designed to change perceptions of the library profession, while also highlighting vital library and information services available in many types of libraries. According to Ms. Mehrer, "Libraries are unique as they simultaneously foster the preservation of histories and traditions, while fighting censorship and fostering cutting-edge learning environments. Likewise, tattoos can also represent the preservation of history and resistance of the norm."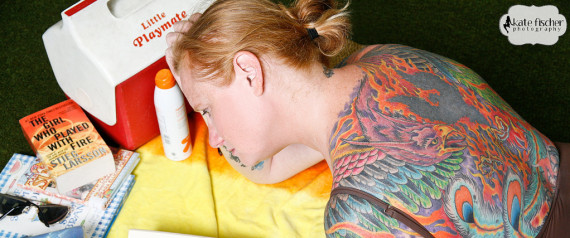 Today's libraries go beyond access to books, they also connect people to technology, information, and the larger community by providing programming for all ages and opportunities for lifelong learning and skill building. No longer simply quiet spaces, libraries are lively community hubs and valuable education centers. They offer a balance of traditional and innovative services, from book clubs to ebooks, and strive to keep pace with real time, point of need, and mobile information seeking behaviors.
RILA President, Jenifer Bond, says, "When we're out there advocating in the community, people always tell us that they love libraries. Purchasing a calendar is a great way to translate that sense of love into a show of support. RILA is committed to ensuring that libraries remain relevant in the digital age and will be here for our patrons when they need us most. It's a good cause!" She adds, "And if this calendar breaks a few stereotypes or sparks some conversations about libraries in the process, then we've done our job."
Calendars are available for purchase on RILA's website. Proceeds of all 2014 calendar sales directly benefit the Rhode Island Library Association. Rhode Island photographer Kate Fischer and makeup artist Jake Blanchette donated their time and talent to make this project possible. For more information or to order a calendar, visit: http://rilibraries.org/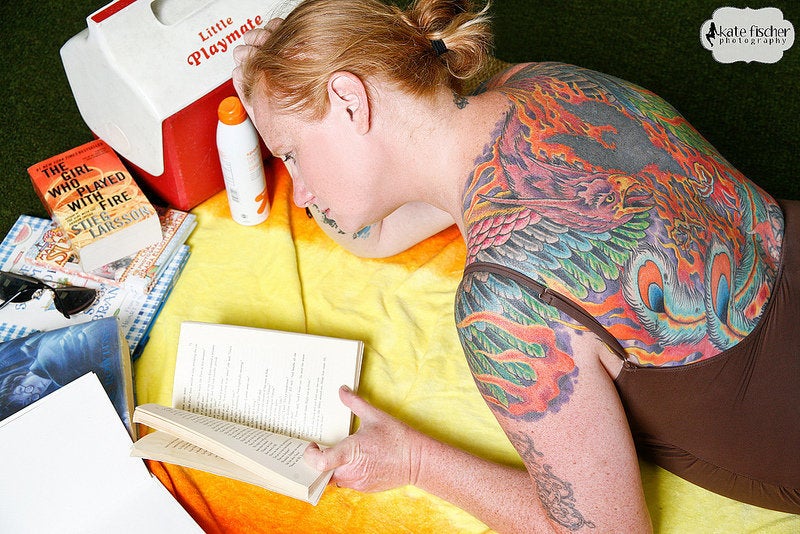 Tattooed Librarians
Related
Popular in the Community