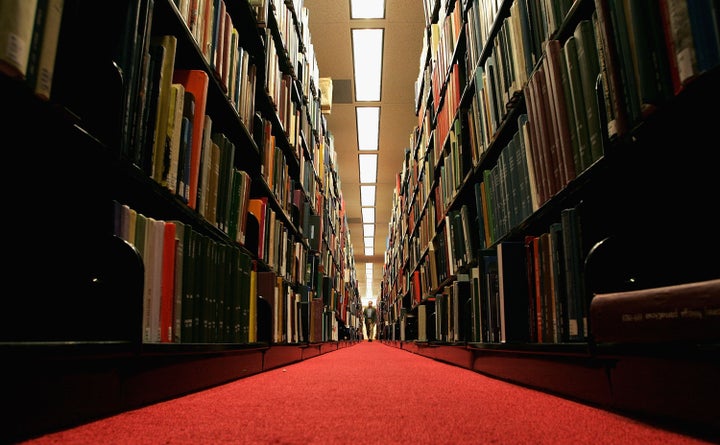 In April my mother called to say a cost-cutting move threatened to close my hometown's local library. The town council of Cedar Grove, New Jersey needed to trim the budget by $600,000, and by eliminating library funding council members thought they saw an easy cut. There were no unions to deal with, and the library line item in the budget of $490,000 for the remainder of 2010 was large enough that it could wipe out a huge chunk of the budget deficit. As one councilman noted, the surrounding towns had libraries; people could use those.
But residents responded -- in force. By the end of the first standing-room-only meeting, it was clear that the town was going to have to rethink its plan.
Residents, young and old, told stories about what the local library meant to them.
The council heard about story time from young children and their mothers. They heard from students who pored over the stacks for summer reading, research and book report projects, and from seniors who read the paper in the comfy chairs in the periodical section. They learned that the Italian Club meets there, and the Cooking Club, and that there is a Knitting Knitch group that gathers a crowd each week.
The council expected to hear from the book clubs that meet there or get their suggestions from the librarians; they did not expect to hear the massive circulation numbers on audio books, videos and periodicals. And in a township where the median income for a family is $94,475, they did not expect to hear people of all ages talking about library's computers --- and saying that this was their only access to the Internet.
As petitions were signed, one opinion dominated --- not one person supported closing the library. People were united, a rarity in local politics; the library needed to stay open. The politicians couldn't miss that message, and so, on the subsequent council vote, only one councilman opposed keeping the library open.
In the end, there were negotiations with other municipal workers and give-and-take on many sides. The library remained open. The mayor said he had received an education on what a library means to people.
Many libraries in small towns and in big cities across the country have seen this same kind of proposal to close their libraries. Often the results are not as pleasant. As the American Library Association convenes its Annual Convention in Washington, DC on June 24th to 29th, it has planned a National Library Advocacy Day Rally, a chance for library supporters to demonstrate support for libraries on the grounds of the Capitol on Tuesday, June 29th from 11AM-12PM. All are invited to attend. For those of you who cannot make it, it's time to check in with your local library to see where the fiscal winds are blowing and learn where support is needed.
There are still more ways you can help. Write your Senators impassioned letters on what libraries have meant and mean to you today. Talk about how important all libraries --- school, public and college --- are to this country and how awful it will be when they start closing or experience devastating reductions in services. The more personal the note, the more effective. If you do not live in the same state where you grew up, may I suggest you write your home state representatives as well? If you, like me, need the address of your congressperson or senator, please click here. This link can also supply state legislators. Also, consider writing an Op-Ed piece or other article for your local paper. Keep in mind, your support can make a difference!
I do realize that fiscal responsibility should be borne by everyone, but at the same time we need to think about what it says about us as a country if we allow our library budgets to be slashed, thus compromising the services they provide. For many, personal belt tightening has meant cutting back on spending money on books and education and Internet access; meanwhile the world has become more and more wired. With unemployment in double digits in many parts of the country, librarians are guiding patrons in their job hunts with many patrons using computers for the first time.
The library is where education continues after school ends. It's where readers are grown from the time they are young and where doors are open to welcome everyone.
Someone told me that when economic times are tough there are two places you do not close --- libraries and parks. People need to nurture their minds and their bodies. This is not the time to cut funds to these institutions so drastically that they can't survive, let alone prosper. I am reaching for the Friends of the Library card that I got in the mail the other day. For $15 I can support my local library. That's about the cost of one trade paperback book. Given the resources the library affords me, it's quite a bargain.
Popular in the Community