While all of our projects, from those focused in animal rights to those in economic empowerment, are founded upon kindness and generosity, the seven projects this week are allowing people to access unknown resources. In California, little libraries litter communities with art and literature while in East Africa, women are afforded opportunities to transform manure into charcoal.
A big congratulations to our seven recent seed grant recipients!
Renata Robins and Denisse Espana, Rain Tank Project, Los Angeles, California, USA. Rain tanks are installed, thus curbing urban runoff and providing water to a local school's organic garden.
Ambrose Ocen and Dickens Otim, Civic Empowerment for Just Governance, Lango, Uganda. Community members are trained on their civic rights as a means to bring awareness to the negative impacts of domestic violence.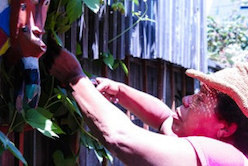 Wanda Stewart, Obsidian Farm: Website!, Berkeley, California, USA. A community hub founded on gardening and the African American culture provides educational experiences founded on cross-cultural relations, economic development and health and wellness.
Wilkister Adema Ahinga, Cowdung Briquettes, Vihiga, Kenya. Women receive trainings on sustainable briquette making, thus providing economic security and healthier air quality.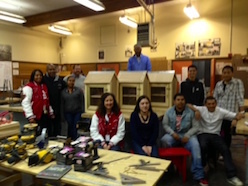 Patricia Gangwer, Richmond's Little Free Libraries, Richmond, California, USA. "Take one, leave one" book boxes are placed throughout the city, allowing underserved neighborhoods access to art and literature.
Erica Fugger, Wake Up Oral History Project, New York, New York, USA. Millennials are exposed to mindful meditation practices through digital recordings from local practitioners.
Do you have a project with a vision to help make
the world a more inclusive and compassionate place for all people, places and things? We accept grant applications for Pollination Project seed grants, every day of the year. We are humbled learning about changemakers all across the globe and what they are doing to spread peace, sustainability, generosity and justice.
REAL LIFE. REAL NEWS. REAL VOICES.
Help us tell more of the stories that matter from voices that too often remain unheard.