It's a question that modern readers must reckon with. Even those who aren't filling their could-be reading time with Netflix reruns have a plethora of options for getting their literature fix. A Kindle, an iPhone, a laptop -- perhaps even an Apple watch -- all make for adequate reading vessels, even if they aren't the best formats for reading deeply, as studies show.
So, what's a place set up for book-lending to do? In recent years, a combination of approaches have emerged; while some librarians guard the value of storing, preserving and sharing print books, others have pooled their resources into digitization projects and lending ebooks, which is a complicated economy in itself. Most libraries, however, combine both services, in addition to displaying art, hosting community events, and providing Internet and work spaces for those without.
All of which is to say, libraries are kicking, and more are being built each year. To spotlight those new libraries that are designed to accommodate their many functions, the American Institute of Architects has announced its annual Library Building Awards, spotlighting libraries across the continent that are aesthetically wonderful, and suited to the changing role of book-lending and book community-building.
The AIA wrote in a press release, "As the traditional role of libraries evolves, the designs of these community spaces have changed to reflect the needs of the surrounding residence."
By these standards, they selected the following libraries -- each of which we wouldn't mind spending a studious afternoon in. Read on!
1. Billings Public Library in Billings, Montana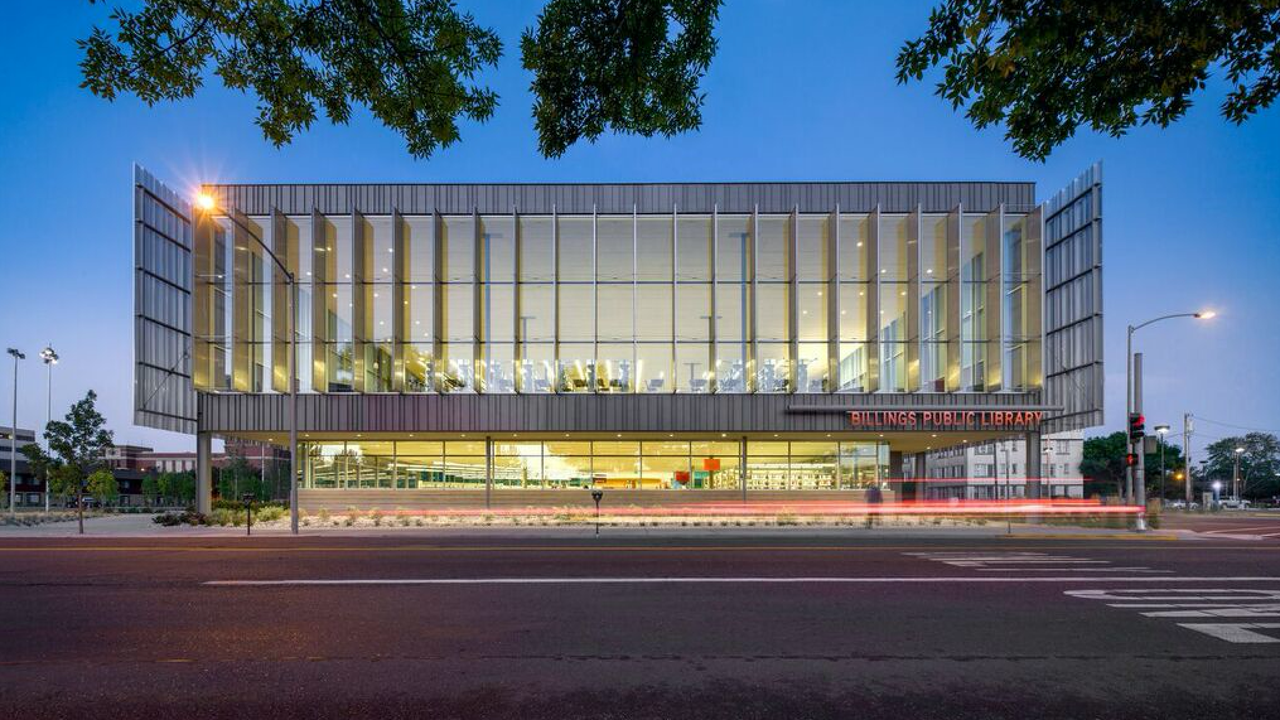 Why it's great: It's full of natural light, and is sustainably designed.
2. Chicago Public Library in Chicago, Illinois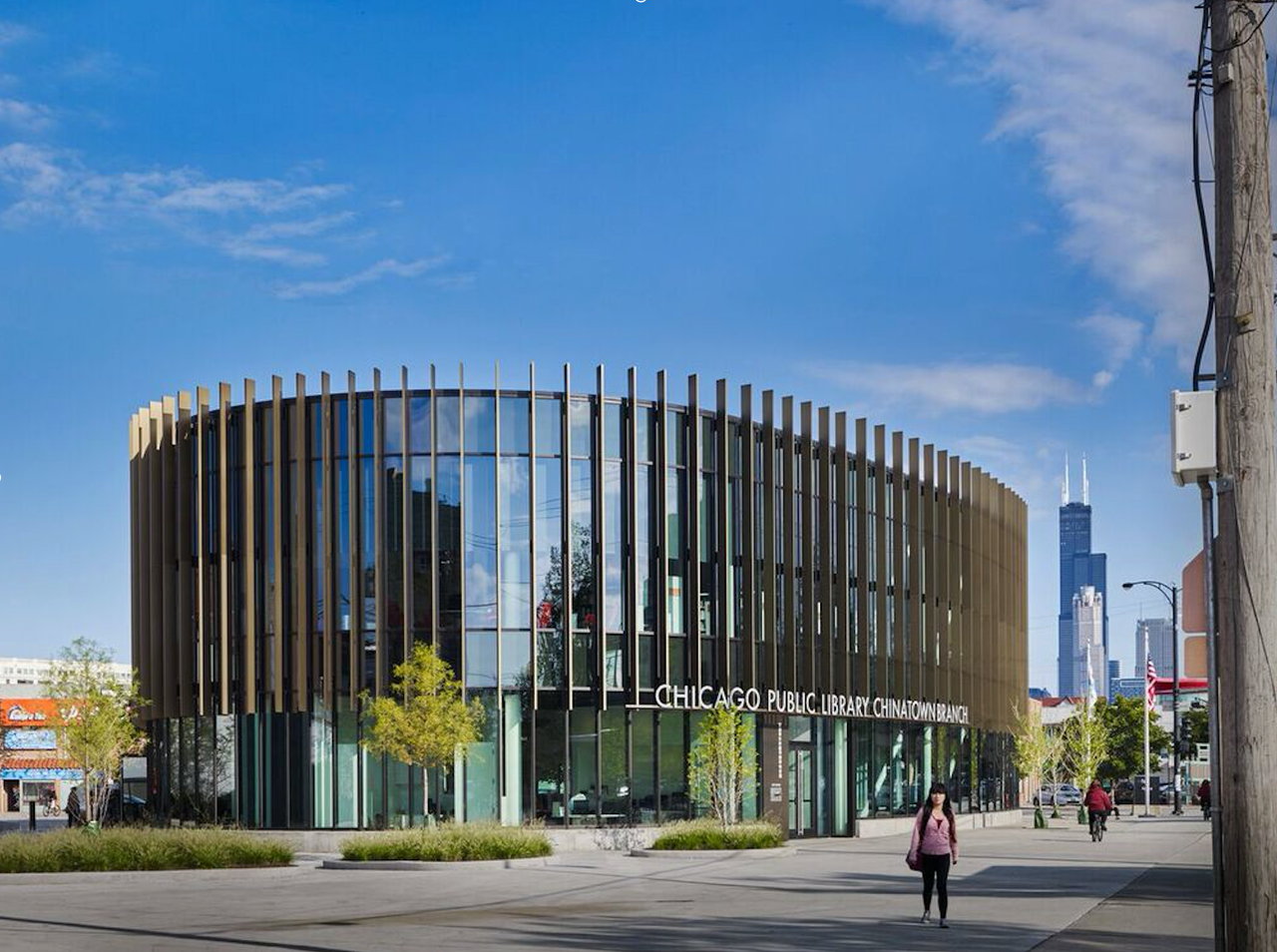 Why it's great: It's super energy-efficient and incorporates the flexible concept of Feng Shui.
3. Hennepin County Walker Library in Minneapolis, Minnesota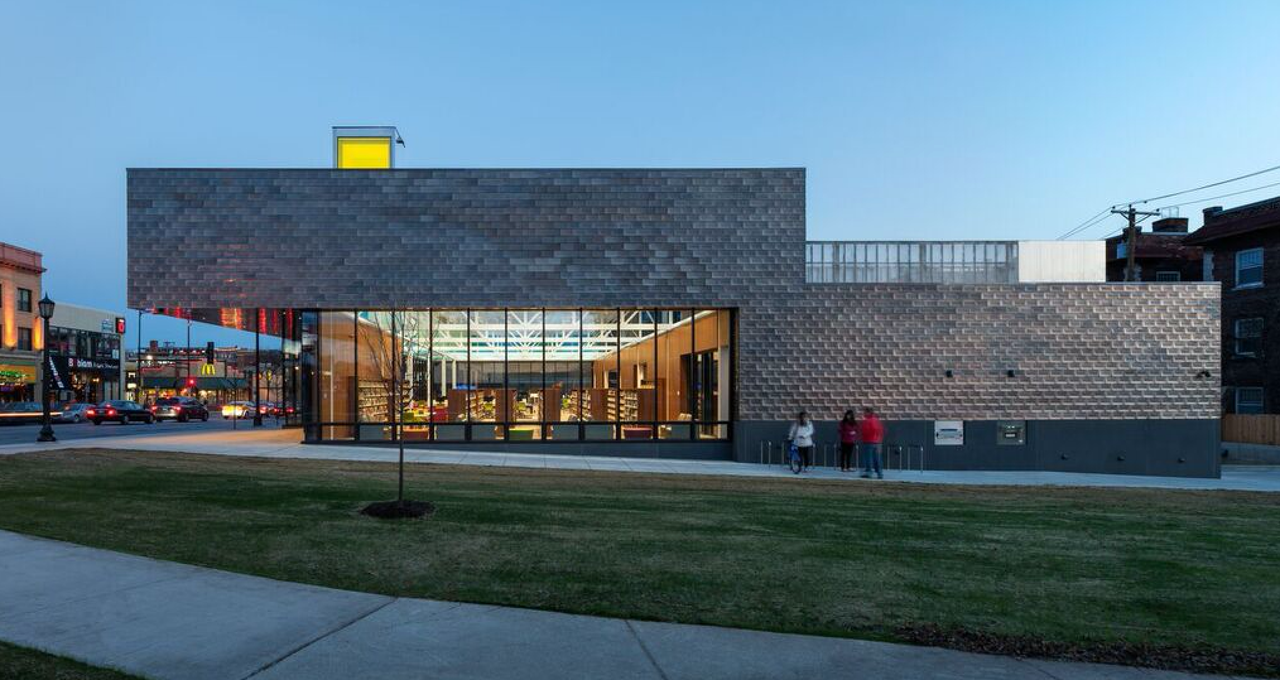 Why it's great: It's situated on a busy avenue, making it accessible, but it also leaves room for pedestrians.
4. Lawrence Public Library Renovation and Expansion in Lawrence, Kansas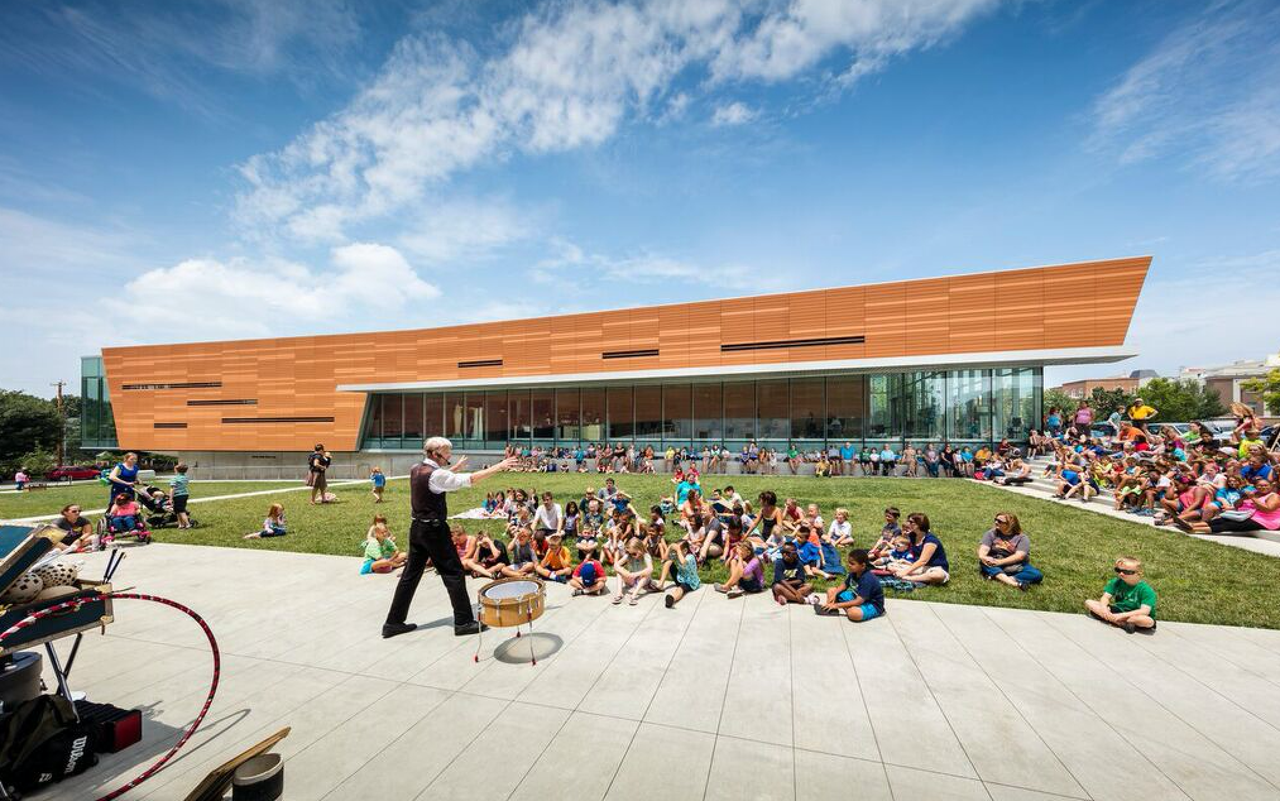 Why it's great: The entire space lends itself to community gatherings. There's ample room to read, meet and discuss.
5. Renton Public Library in Renton, Washington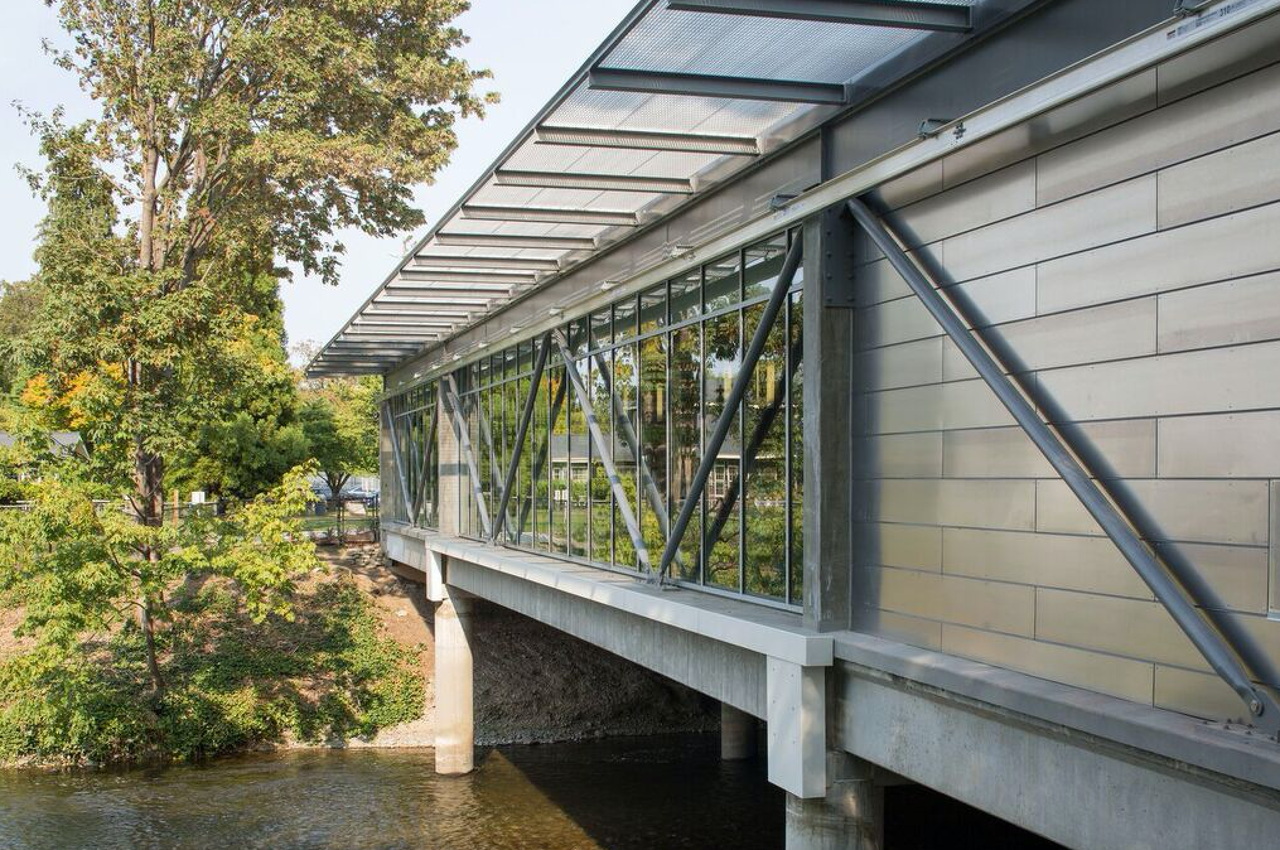 Why it's great: A building constructed in 1966, this library was updated to meet the data usage demands of a modern library.
6. Ryerson University Student Learning Centre in Toronto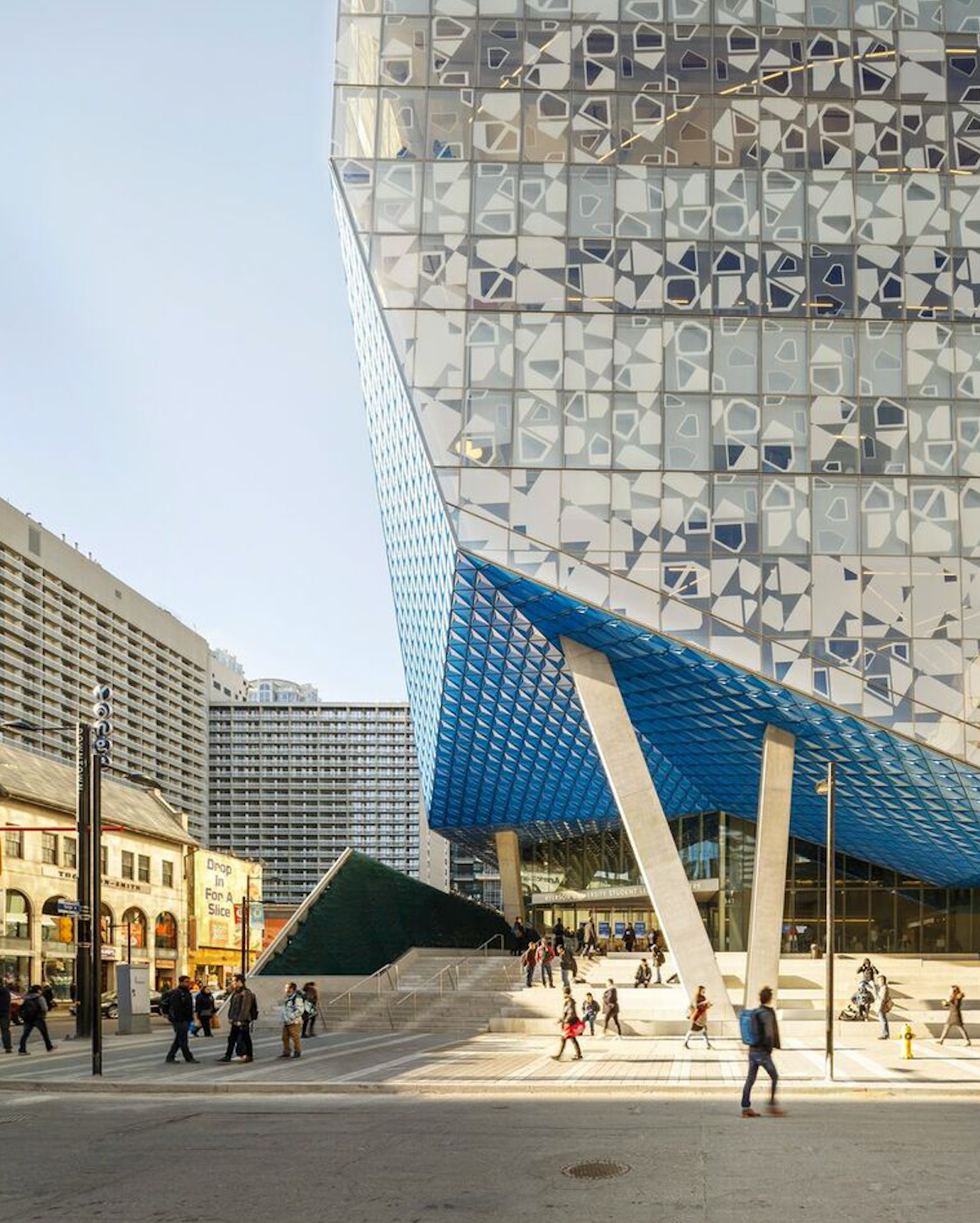 Why it's great: As a university library, it critically includes spaces for students to convene, without cutting them off from the rest of the campus and community.
7. Sawyer Library in Williamstown, Massachusetts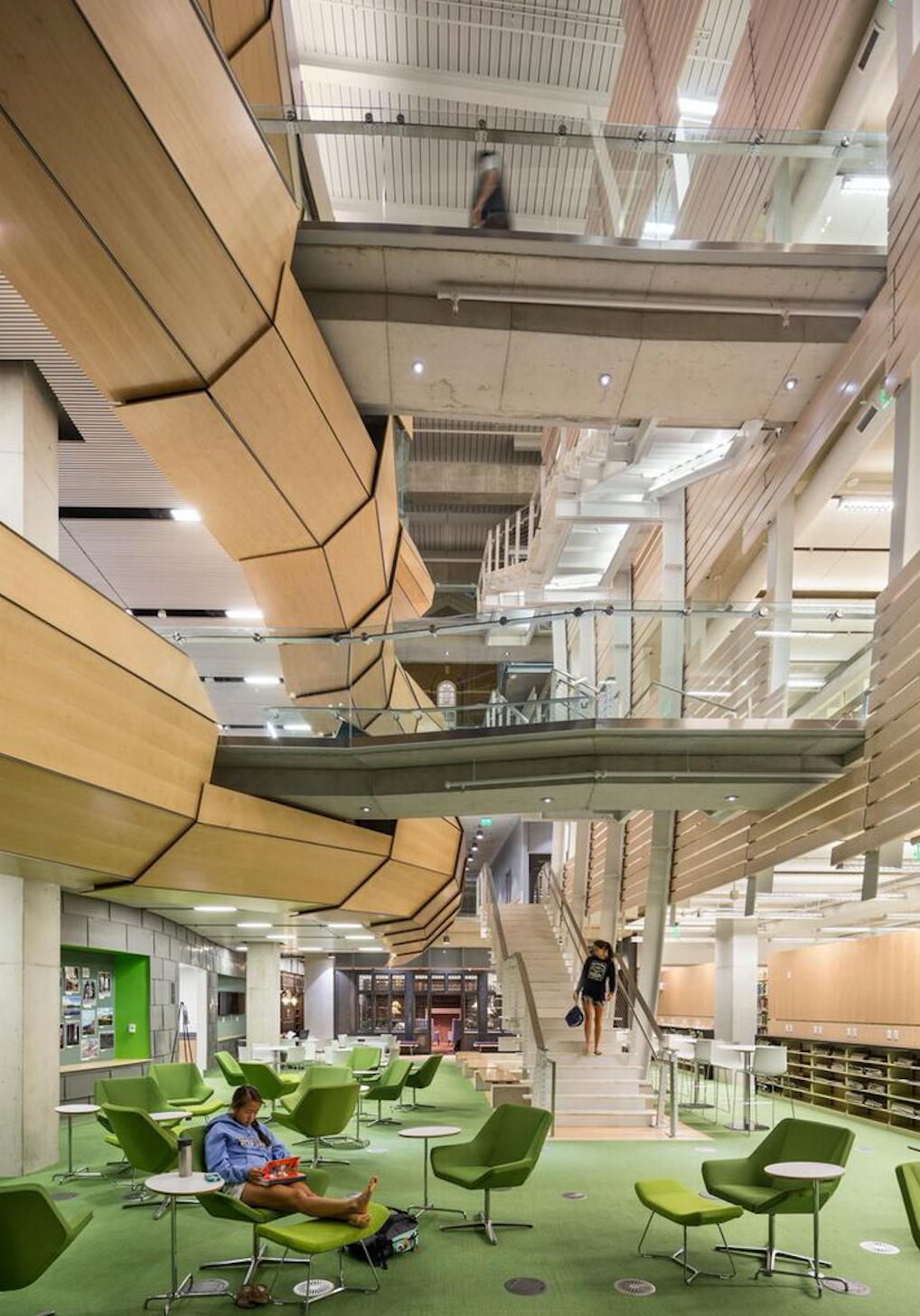 Why it's great: Its modern yet natural interior complements its killer views of the Berkshire mountains.
Related
Before You Go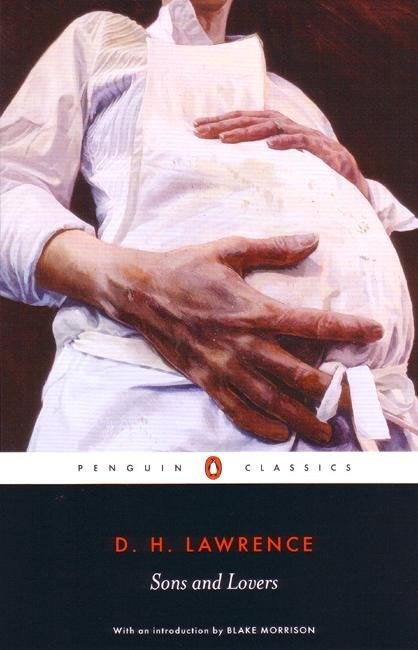 Banned Books
Popular in the Community