A ripped page in a comic book was no laughing matter for a young reader in Toronto, who guiltily returned the (slightly) damaged publication along with a handwritten apology note earlier this week.
The note, addressed only to "Library" and scribbled in blue marker by a youngster named "Jackson," was deposited in the Toronto Public Library's book drop, where staffers found it the next morning.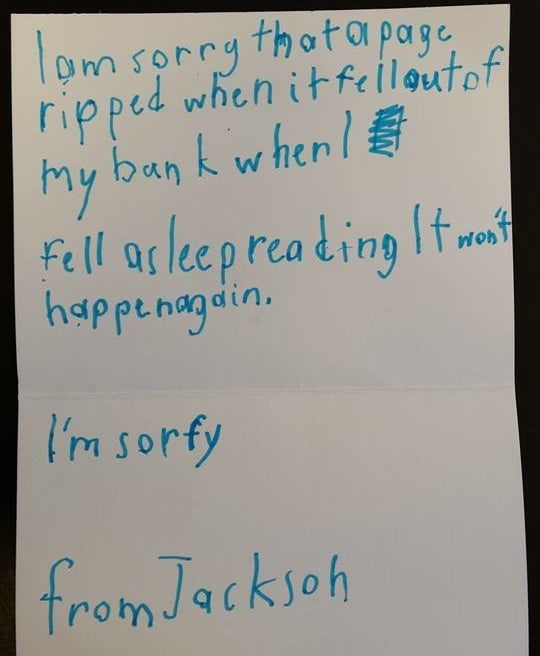 "I am sorry that a page ripped when it fell out of my bunk when I fell asleep reading," the adorably penitent note reads. "It won't happen again. I'm sorry."
It's signed only, "from Jackson."
A spokeswoman from the library told The Huffington Post young Jackson had been reading an Asterix comic book.
"We get ripped books all the time," librarian Eila McLeish told CBC. "For this little one to apologize, we thought it was very, very sweet. I was just really touched by it."
"It's been heartwarming for all of us at Toronto Public Library to see the response to this letter, and it's clear that many people around the world have also been touched by Jackson's sweet note," Toronto Public Library's city librarian, Vickery Bowles, added in an emailed statement to HuffPost. "I think Jackson has reminded us -- young and old alike -- about the joy of reading, especially a good bedtime story!"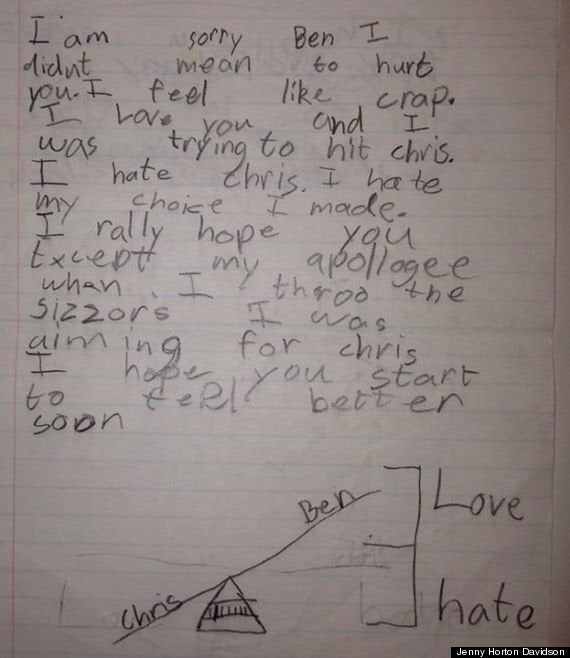 Cute Kid Notes
Popular in the Community