As a child, I was addicted to television. Mine was the first generation raised on TV, and I remember learning when to run home to see my favorite program by the position of the sun in the sky. But eventually world events, school, music, sports, and friends became far more interesting than the flickering tube. Even as a teenager I could see the importance of books as a way to explore the world, compared to the vast wasteland of commercial television. (Groucho Marx once said, "I must say I find television very educational. The minute somebody turns it on, I go to the library and read a good book.") Books have always kept my interest partly because they allowed me to escape the mundane existence of my life in West Sacramento into something far more exciting and engaging. They showed me a way to some-thing better.
Oprah Winfrey described the importance of books and libraries in her childhood:
"As a young girl in Mississippi, I had big dreams at a time when being a Negro child you weren't supposed to dream big. I dreamed anyway. Books did that for me.... For me, those dreams started when I heard the stories of my rich heritage. When I read about Sojourner Truth and Harriet Tubman and Mary McLeod Bethune and Frederick Douglass, I knew that there was possibility for me."
Isaac Asimov told a similar story about his life:
"My real education, the superstructure, the details, the true architecture, I got out of the public library. For an impoverished child whose family could not afford to buy books, the library was the open door to wonder and achievement, and I can never be sufficiently grateful that I had the wit to charge through that door and make the most of it."
The importance of books and libraries is echoed as well in the life of Malcolm X. He learned many important lessons on the street, but felt that his real education came from books. "My alma mater was books, a good library. I could spend the rest of my life reading, just satisfying my curiosity." Winfrey, Asimov, and Malcolm X all came from impoverished backgrounds and used the library to escape and to discover a wider world. For countless people the public library represents opportunity and hope.
Even in our Internet era, more books are being published than ever before, yet library budgets are shrinking. More is being demanded of our libraries, as they move beyond their role as centers for books and knowledge to becoming centers for community. The homeless often find the library to be one of the few safe havens available to them. (The San Francisco main library is unique in having a full-time social worker on staff to help direct patrons to more appropriate government assistance.) Libraries can function as shelters from extreme heat, freezing cold, and violence on the street. A librarian in Oakland explained to me recently, "Libraries are an essential community service. We do much more than lend DVDs, books, books on CD, and music. We literally save people's lives every day.... Public librarians are frontline workers for the poor and the disenfranchised, and advocates for the underserved all over the country."
During the Great Depression of the 1930s, record numbers of people used their local public libraries. After the economic collapse in 2008, libraries across the country similarly began seeing double-digit increases in patronage (often from 10 to 30 percent over previous years). According to the Institute of Museums and Library Services, "Public libraries circulated 2.46 billion materials in (fiscal year) 2010, the highest circulation in 10 years, representing a continued increasing trend."
Sadly, libraries are also among the first to suffer severe cutbacks in funding as we debate the role of government in our country.
One thing is our magnificent national infrastructure of public roads, health care, courts, schools, and libraries. Built over many years, these essential resources are, sadly, being starved into oblivion. In the nineteenth century there was a strong correlation between the public library movement and the movement for public education. Americans understood that the future of democracy is contingent on an educated citizenry. They also felt that every citizen should have the right of free access to community-owned resources. These ideas coalesced in the formation of today's public libraries, which function as a system of noncommercial centers that help us define what we value and what we share. In a culture that is increasingly privatized, libraries are among the last free spaces we have left. Public libraries are worth fighting for, and this book is my way of fighting.
During the Vietnam War, while I was in college, I photographed a particularly tense standoff between an angry group of antiwar activists and a group of local riot squad policemen. The activists held a huge banner proclaiming, "We Will Dance On Your Graves, Motherfuckers" and were screaming in rage at the police. The policemen wore identical black jumpsuits with helmets and face masks and were nervously slapping black nightsticks into their gloved hands. The tension was mounting to an unbearable level, and we all knew something dramatic was about to happen. Just then a young, skinny, barefoot guy dressed as a Hare Krishna started dancing down the middle of the street. With long locks of hair falling from his mostly shaved head and little cymbals in his hands, he slowly sang and danced the length of the street between the two opposing sides who had been preparing to fight. It changed everything. It was an astonishing demonstration of audacity and courage. It reframed the tense standoff and averted a bloody battle. Today, as the rich get richer and the rest of us get poorer, I am inspired by that crazy kid chanting a shaky song.
I know that libraries can help level the playing field. I have seen it in my own life and throughout the country during my eighteen years of photographing public libraries. Like that young Hare Krishna man from long ago, I hope that my own contribution can help reframe our often-bitter debate on the American Dream.
In the summer of 2011 my son Walker and I spent eight weeks driving more than 11,000 miles to 26 states, photographing 189 libraries. We drove through the Southwest; Texas; the South, including the Mississippi Delta; up to Detroit; through the Rust Belt; and then over to Washington, D.C.; Philadelphia; and New England. In the summer of 2012 Walker accompanied me again as we spent four weeks driving more than 10,000 miles to 15 states, photographing 110 libraries. As we drove we listened to two extraordinary books on tape -- A People's History of the United States by Howard Zinn and 1491 by Charles C. Mann. Both helped provide a context for what we were seeing. We traveled throughout the upper Midwest and witnessed some of the devastating drought in the farm belt. I again posted our travels on our blog, Library Road Trip (libraryroadtrip.wordpress.com). The 2012 trip filled in the parts of the map that I had not previously photographed and largely completed the project. However, at the end of the summer, I realized that I had photographed many libraries in poor communities but not many in wealthy places. So to add balance I photographed libraries in some of the country's wealthiest communities near my home in the San Francisco Bay Area, including Mill Valley, Tiburon, and Portola Valley. Finally, in November 2012, I finished the project by photographing the heroic efforts of the Queens Public Library to provide services to the victims of Hurricane Sandy in the Rockaways in New York City.
This project has allowed me a means of viewing much of our country over the last two decades. During that time libraries have changed dramatically, especially with the introduction of computers. However, since this nationwide odyssey, Walker and I have come to some similar conclusions: We Americans share more than what divides us. Most people work hard at their jobs and care about their families as well as their communities and the places they call home. And many care passionately about their libraries. Over the course of this project, I have been socked in the jaw by a crazed man in Braddock, Pennsylvania; screamed at by a homeless woman in Duluth, Minnesota; almost had my film confiscated on an Indian reservation in Colorado; and eyed suspiciously throughout the country. Despite all, this project has only reinforced my belief in the basic decency of most Americans. It has been a privilege to complete this study of our nation's public libraries. And it has been a rare opportunity to see what we have in common through the lens of the local public library.
Central Library, Seattle, Washington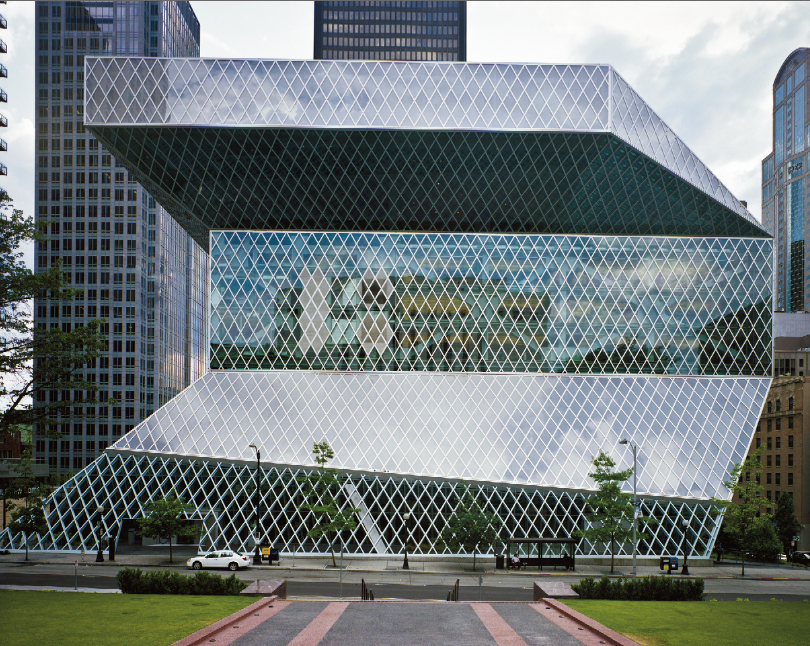 Super Bingo, Family Dollar, and Mockingbird Branch Library, Abilene, Texas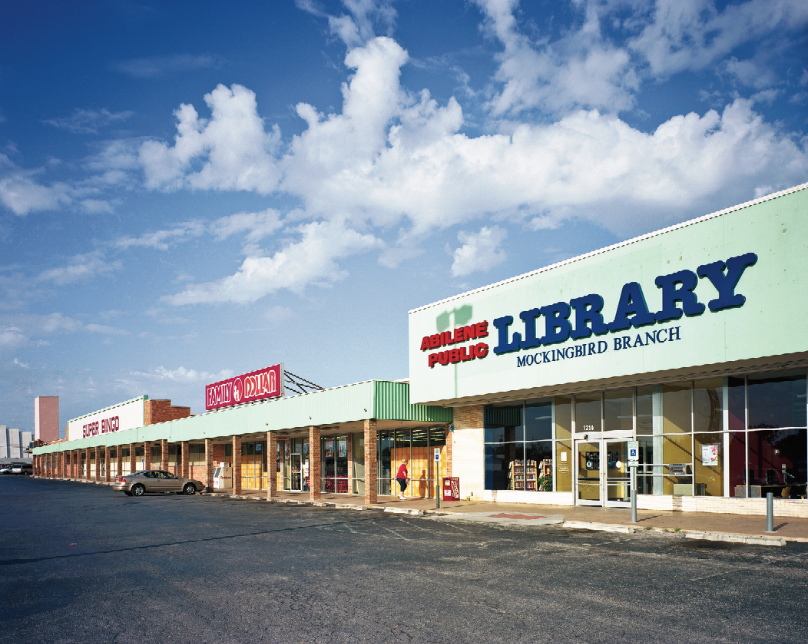 Peterborough Town Library, Peterborough, New Hampshire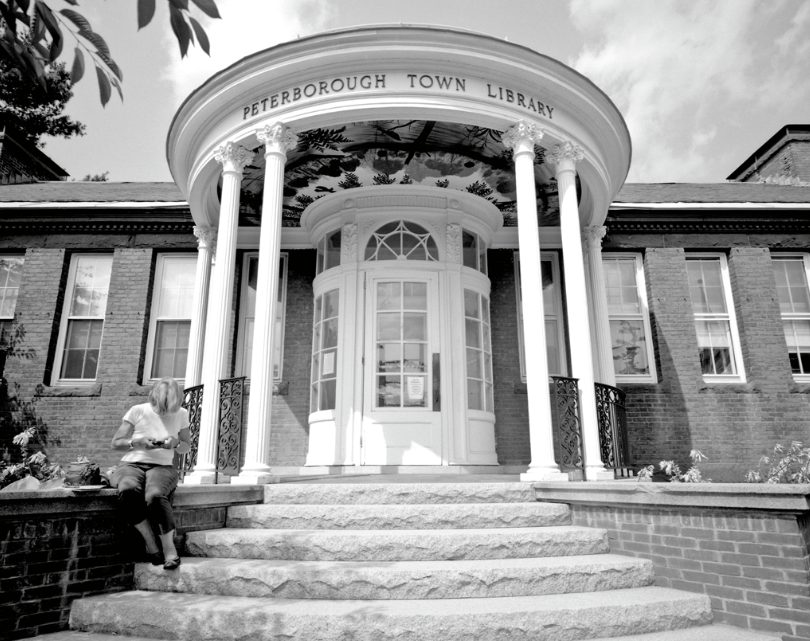 Esperanza Moreno Regional Branch Library, El Paso, Texas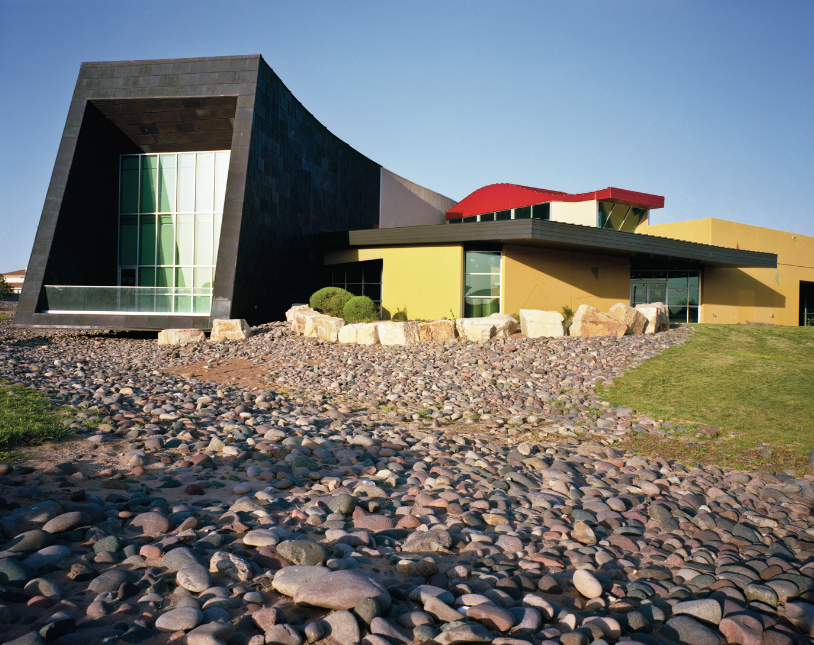 Library, Roscoe, South Dakota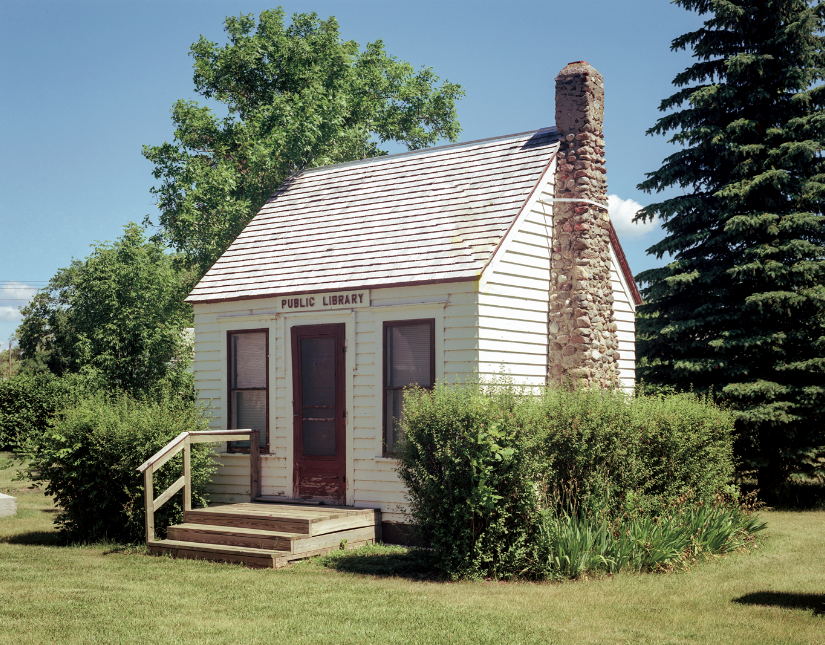 George Washington Carver Branch Library, Austin, Texas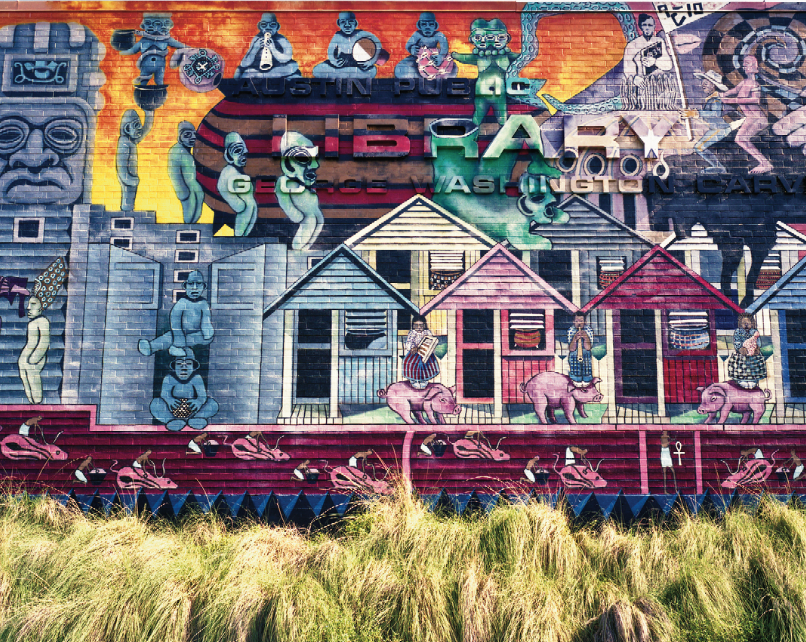 Library, Death Valley National Park, California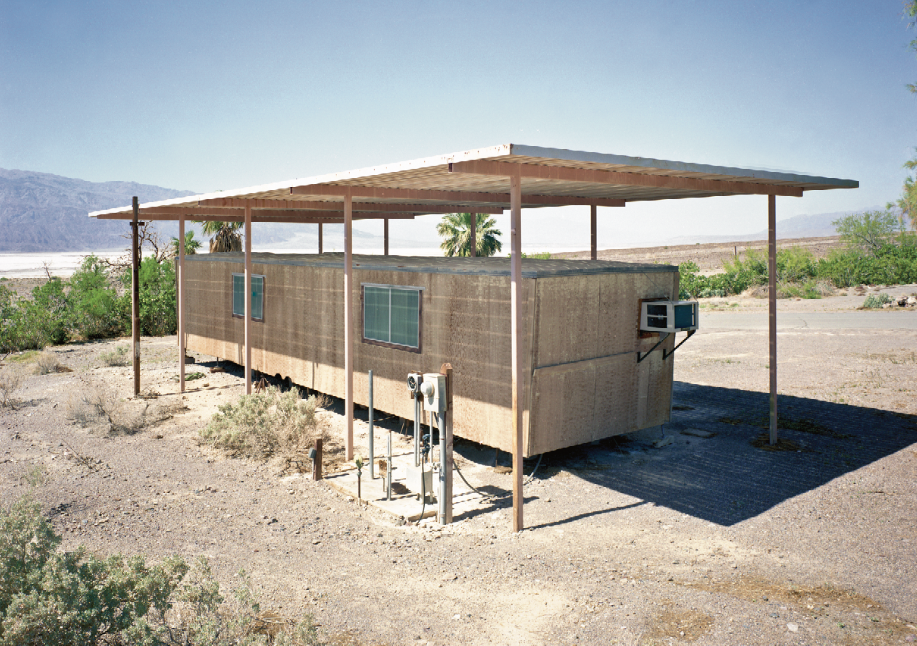 Exterior, Willard Library, Evansville, Indiana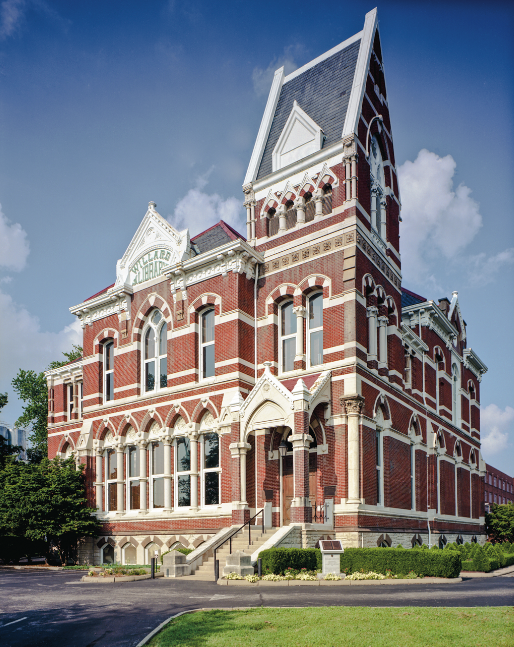 Sculpture, cliffs, and Springdale Branch Library, Springdale, Utah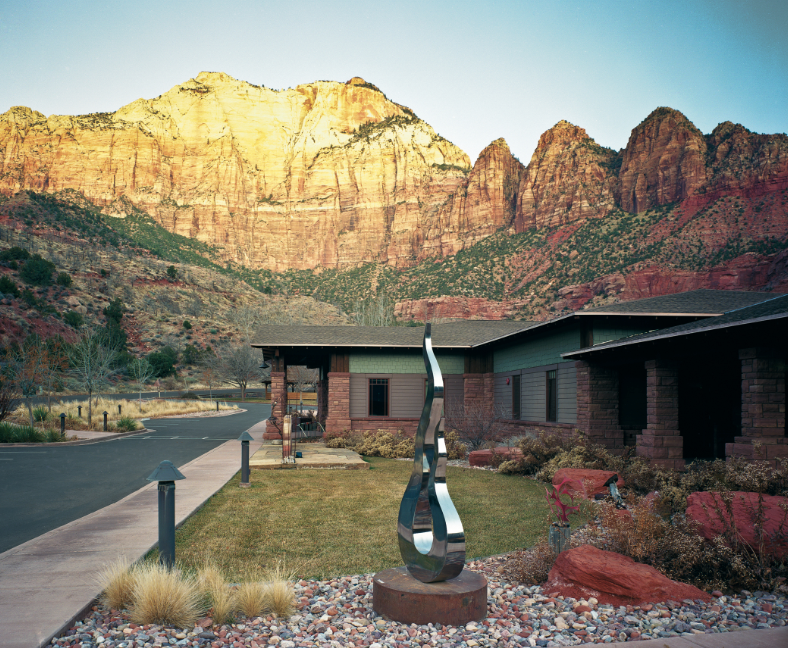 Yarborough Branch Library, Austin, Texas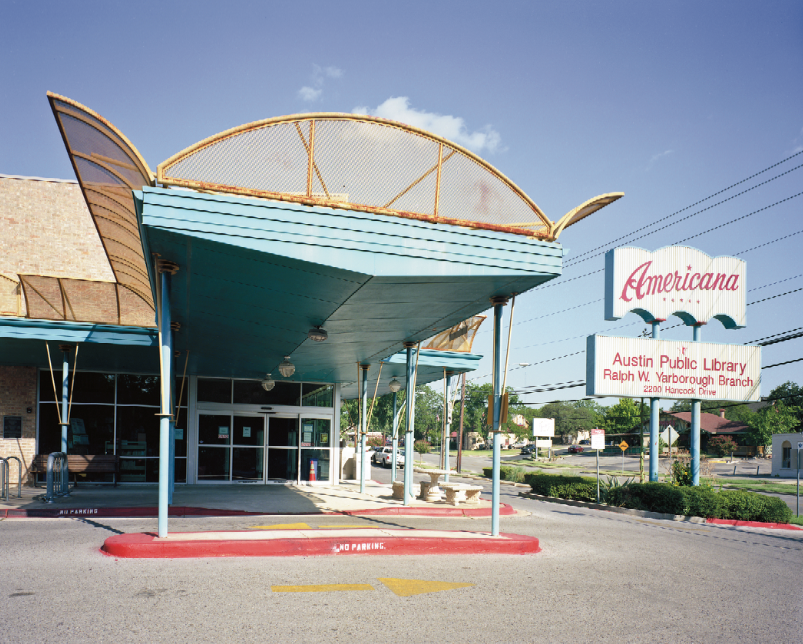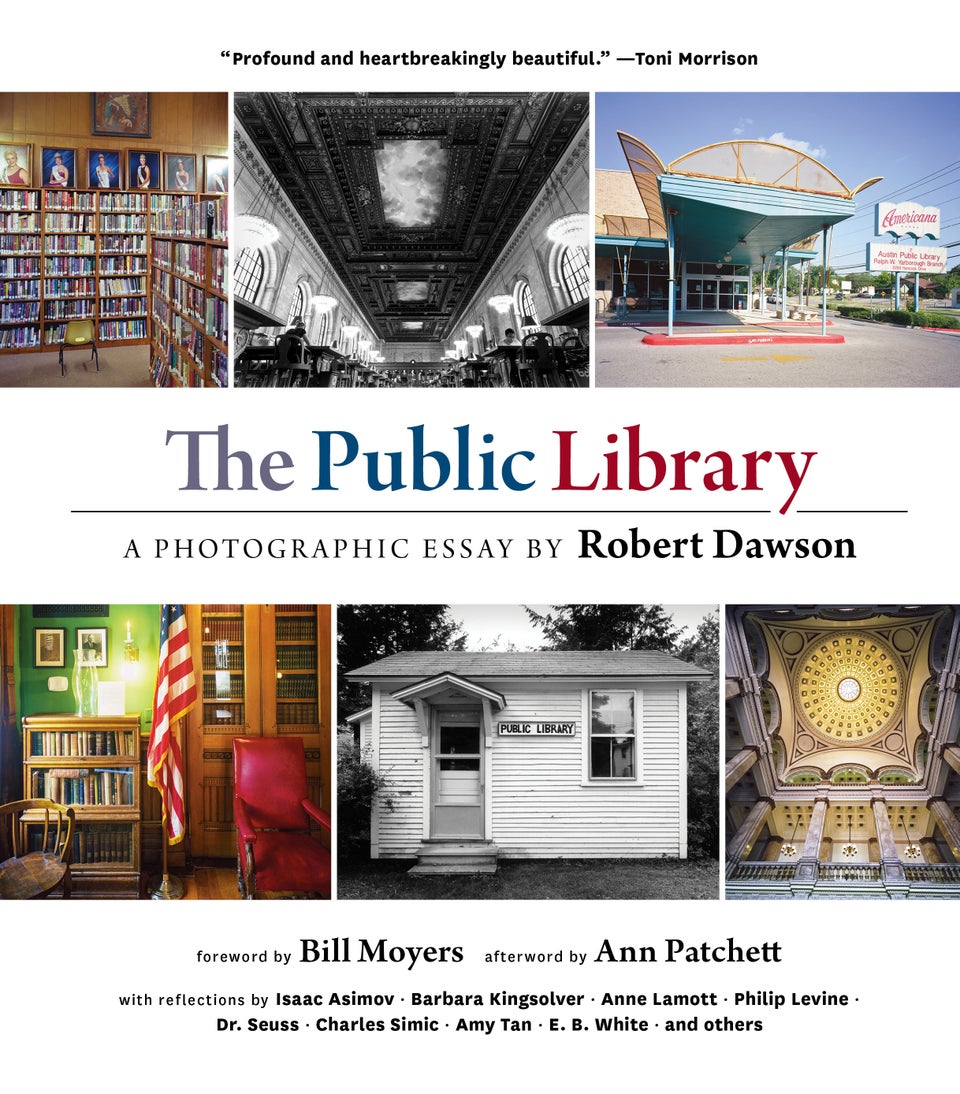 Related
Popular in the Community