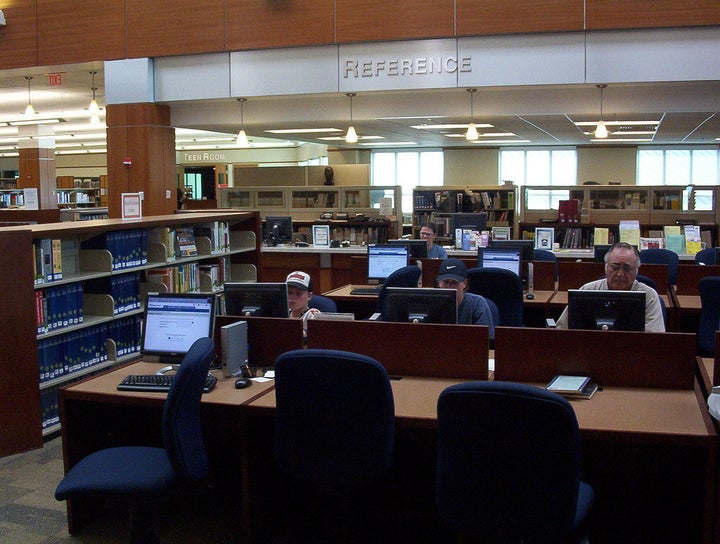 Internally, some thought it courageous, while others believed it was very risky. But 17,000 librarians and exhibitors descended upon New Orleans in 2006 - just nine months after Hurricane Katrina hit.
Since then, the city of New Orleans has been revitalized, with millions of tourists back to partake in the city's renowned cuisine and celebrate Mardi Gras.
This week, the ALA Conference returned to New Orleans, and the only constant - both for the city and librarians - was change.
In 2006, the unemployment rate was 4.6%, social media was not an industry, and Twitter was something that birds did in cartoons.
Since then, libraries invested in broadband, increased wireless capacity and launched e-book collections. Technology investments have transformed libraries into community digital centers with free access to computers and the Internet.
However, in 2011, libraries and the rest of the nation are slowly recuperating from a global recession: stubborn unemployment and a jobless recovery jolt our headlines daily.
As libraries were a lifeline for New Orleans after Katrina, they are "there" today for the unemployed and underemployed. If you need help with job searching and applications, speak with a librarian: they assist job-seekers with market research, databases, and computer training classes.
ALA's 2011 Public Library Funding & Technology Access Study reports that nearly 75 percent of libraries offer software and other resources for creating resumes and employment materials. More than 70 percent of libraries report that staff helped users complete online job applications. But the majority of libraries do not have enough staff to assist job-seekers with their vital efforts to get back into the workplace.
This translates into a "new normal" of increased demand for library technology resources, that paired with decreased funding at state and local levels, affects millions of Americans each day as they pursue lifelong learning or try to get a foothold in this challenging economic environment.
According to the 2011 study, 65% of libraries report that they are the only provider of free public access to computers and the Internet in their communities. As government agencies close satellite offices, the services provided by libraries are ever more critical. Even before the Lake City (SC) One-Stop Career Center closed in April, Florence County Library System Director Ray McBride reported that the library was extremely busy with job-seekers, and that at least 50 percent of people using the library computers were doing something involving job resources. To meet increased demand, the meeting room at the Lake City Public Library will be converted to a 25 seat computer technology center. Unfortunately, this type of good news is rare, as a majority of libraries report flat or decreased budgets.
As library supporters advocate for increased funding for libraries, a recent study conducted by the University of Pennsylvania provides bottom-line evidence that the return on investment in library service more than justifies the costs. The study concludes that the Free Library of Philadelphia had a particularly strong impact on business development and employment. Among the study's findings: An estimated 8,600 businesses could not have been started, sustained or grown without the resources respondents acquired at the Library. About 1,000 respondents said they had found work thanks to library resources, adding $30 million in salaries into the economy and $1.2 million in tax revenue into the community.
The library community returned to this extraordinary city with our sleeves rolled up for work both mental and physical. As in 2006, many conference attendees participated in a day of community service at area libraries. We met to discuss challenges and solutions, including exciting technology advances in libraries that support job-seekers, lifelong learning, and economic development. We'll leave informed, inspired and very grateful to those who declared five years ago, "We're going to New Orleans."
Librarians: always ready to lead the way.

Popular in the Community