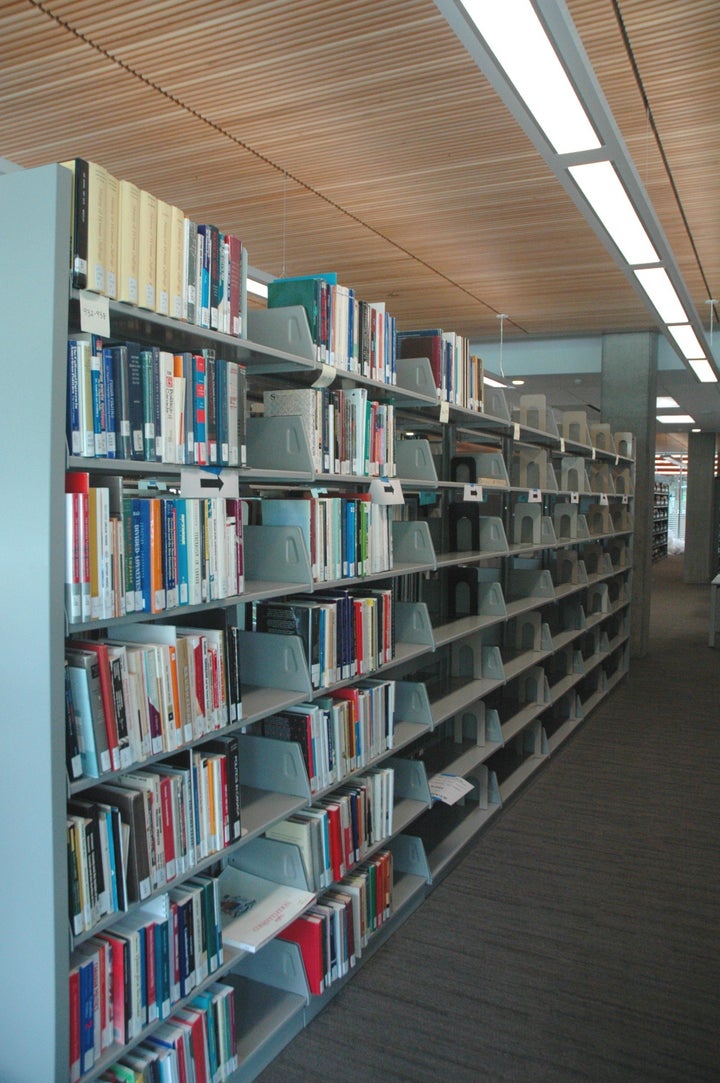 This column features stories from students exploring the intersection of creativity and technology through Hive Learning Network programs in NYC and Chicago.
Moving out of a rural community in Trinidad & Tobago in the fall of 2010 and diving into the hustle and bustle of New York proved to be a difficult transition for me. I spent many of my first months in the city shut in my room dreading what the outside world held for me. I was really lost and confused, but after almost a year of seclusion, I'd decided that I no longer would sit and let time go by while I sat doing nothing. On a whim that summer I signed up for a Today's Teens Tomorrow's Techies (T4) program at my library hoping that the program would bring some welcomed change to the monotony in my life.
That August I spent training with my fellow T4's for what was to come for the following year of my program. We learned about various computer programs, Brooklyn Public Library resources, customer service, how to troubleshoot and how to help and assist the various patrons that come into the library each day. The time I spent training allowed me to interact with people that shared similar interests, make new friends and develop new skills.
At the end of my training I was offered the opportunity to be a BTOP (Broadband Technology Opportunity Program) T4, another program that allowed patrons to borrow laptops that year. I was able to work at the Marcy Branch. The T4 program really made me realize that I was great at helping and teaching, particularly the seniors that came into that library. It really gave me a sense of fulfillment knowing that I helped so many adults and seniors understand how to use computers, email, browse the web and pay bills online. Things that I found so simple I realized took time and effort for them to learn. Being around them and teaching them really gave my life purpose that year and allowed me to see that I was taking a lot in my life for granted. It helped pull me out of the depressed state I was in.
When my program was over and I'd have to move on and find something new to do with my second summer in New York the library offered me another opportunity to intern as a Summer Reading Ambassador at the Clarendon Branch. This internship allowed me to promote summer reading but from the perspective of young people, using iPads and apps to attract patrons to sign up and participate in summer reading related activities. This program really allowed me to develop my leadership skills because it relied heavily on me and my fellow interns managing ourselves, creating activities and executing what we created.
This was the first time I really ever worked with toddlers, young children and teens. Having the opportunity to do something fun an educational all summer long with them made me feel like I was positively influencing their lives. Knowing that I was able to keep these kids occupied, entertained and most of all; educated during a time period when they could have gotten into a lot of trouble left me feeling very accomplished and proud.
I have been able to make a difference in the lives of others, and in my own life because of the opportunities and programs I found at my local Iibrary. It was definitely one of the most rewarding jobs I could have ever done. It has made me stronger, more skilled and equipped for the working world and more confident in who I am as a person. I can truly say I've discovered a lot about myself because of the summers I've spent in programs at the library. Brooklyn Public Library has forever changed my life.
REAL LIFE. REAL NEWS. REAL VOICES.
Help us tell more of the stories that matter from voices that too often remain unheard.