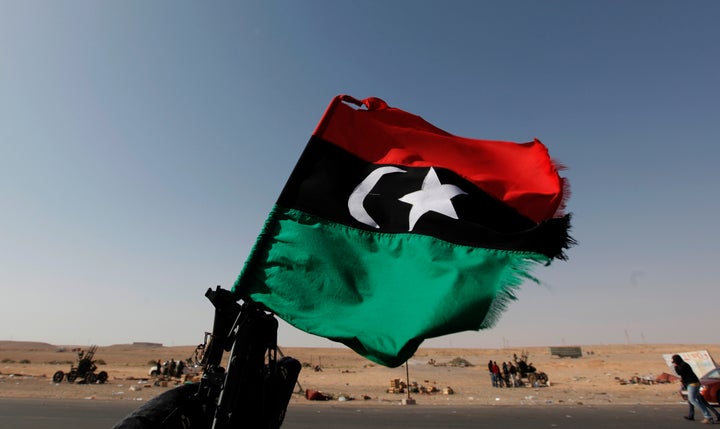 NEW YORK -- As international military forces strike Libya, oil prices are again rising, reviving concerns that expensive energy could impede economic recovery in the United States.
U.S. consumers and businesses got a brief reprieve this month as oil prices eased off two-and-a-half-year highs. But escalating violence in Libya and rising tensions among the Middle East's oil-producing powers have raised fresh fears of a supply disruption. With investors nervous, benchmark crude prices are again rising, threatening a broader recovery that had barely begun to gather momentum.
"A spike in energy prices to $125 or $150 a barrel is the primary threat to the recovery at this point, now that it appears the situation in Japan has settled down somewhat," said Gus Faucher, director of macroeconomics at Moody's Analytics. "This could play out over a period of weeks and months."
Those prices continue to roil in the wake of Mideast unrest, including the Western intervention in Libya that began this weekend on behalf of rebels opposing longtime head of state Muammar Gaddafi. In Yemen, meanwhile, scores of demonstrators were killed on Friday, prompting the country's U.N. ambassador to resign. And tension between two of the region's major powers, Iran and Saudi Arabia, appears to be mounting in Bahrain.
Already, Libya's crude oil output has fallen to a quarter of its pre-crisis level, as multinational oil producers have been taking workers out of the country. That output, which makes up 2 percent of the world's oil, could fall to zero, said Shokri Ghanem, chairman of Libya's National Oil Corporation, during a televised media conference last week.
These are among the key developments that have sent oil skyward. Since last Tuesday, when prices hit their recent bottom, the price of Brent crude, an industry benchmark, has climbed nearly 7 percent. Since the beginning of this year, Brent has climbed more than 20 percent. The price fell after an earthquake struck Japan's northeast coast earlier this month, but it has since rebounded, clearing $116 a barrel on Friday.
Oil has hit a level not seen since 2008, when high energy prices helped drag the U.S. economy deeper into recession. And now the price is again on the rise.
"If prices come back down after a short while, the impact on the U.S. economy is relatively limited," said Gregory Daco, a senior economist in the U.S. macroeconomics group at IHS Global Insight, an economic and financial analysis firm. "However, if prices do stay at a higher level for six months to a year, the impact on growth can be relatively important."
High energy prices have forced businesses to delay hiring plans and to consider passing fees onto customers. Rising prices at the pump have sapped spending power from consumers, crippling a major source of U.S. economic growth. Expensive oil even threatens the housing market's recovery, as the prospect of a costly commute makes moving to the suburbs less attractive.
Each $10 rise in the price of a barrel of oil translates into a 25-cent increase in gas prices, which tears more than $25 billion from the U.S. economy yearly, economists say.
The economic risk posed to the United States by rising oil prices eclipses the effects of the disaster in Japan, experts say. The 9.0-magnitude earthquake that stuck Japan this month, which could plunge that country into recession, won't pose a major risk to the U.S. economy, economists say, as companies will find ways to work around supply disruptions. But high energy prices drain resources from consumers and businesses, crippling the nation's economic foundations.
"Oil prices are even more of a concern to the U.S. outlook than what's going on in Japan right now," said Scott Anderson, a senior economist at Wells Fargo. "The consumer is still working to recover form the excesses of the financial crisis."
The oil supply disruption that's already occurred is relatively minor, and the Organization of Petroleum Exporting Countries has pledged to correct any shortage with its oil reserves. But the price of a barrel of oil reflects the perception of a mounting crisis. Even without a significant shortage, that perception is helping to cause real economic damage.
As fighting continues in the Middle East, investors fear the damage to the global oil trade could worsen. Experts are keeping a close eye on Saudi Arabia, which has sent to troops to Bahrain to help quell anti-government actions. Tensions between Saudi Arabia and Iran, which each support rival groups in Bahrain, could turn into outright conflict, experts fear.
Combined, Saudi Arabia and Iran produce more than 17 percent of the world's oil. An oil supply disruption in Saudi Arabia could inflict widespread economic strain.
"Whats starting to bubble up to the surface here is this major clash between Saudi Arabia and Iran," said Bernard Baumohl, the chief global economist at the Economic Outlook Group. "That can have much more dire consequences for the global economy."
Calling all HuffPost superfans!
Sign up for membership to become a founding member and help shape HuffPost's next chapter