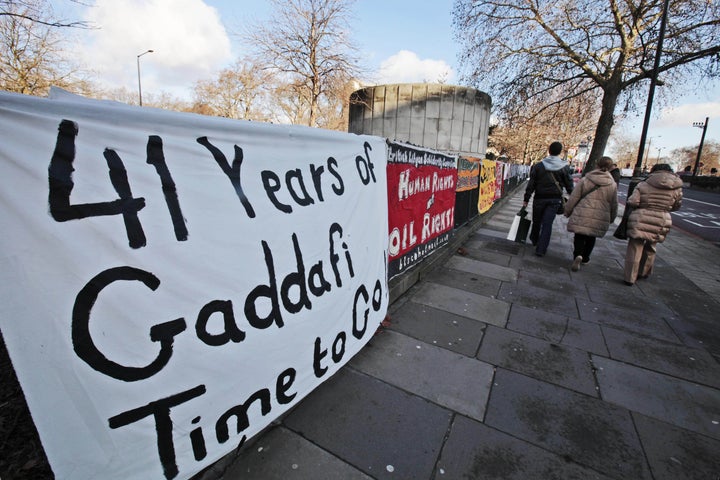 The Los Angeles Times was among the first news outlets to report Libya's Internet outage, citing "multiple reports." TechCrunch also posted about Libya's Internet issues.
UPDATE: Internet authority Renesys reported Saturday afternoon that Libya's Internet has been restored after an approximately 7-hour outage.
Libya first began shutting off social networking sites like Facebook and Twitter and the news website of Al Jazeera before taking down entire Internet providers. Renesys confirmed late Friday "Libya is off the Internet."
When Egypt's Internet went down the morning of Jan. 28, Renesys called it an unprecedented move at the time in the history of the Internet.
"We wondered whether anyone would repeat Egypt's strategy. Tonight, it appears that we have our answer," Internet authority Renesys wrote in a blog post on Libya's Internet outage.
Here's more from Renesys:
Renesys confirms that the 13 globally routed Libyan network prefixes were withdrawn at 23:18 GMT (Friday night, just after midnight Saturday local time), and Libya is off the Internet.
Popular in the Community