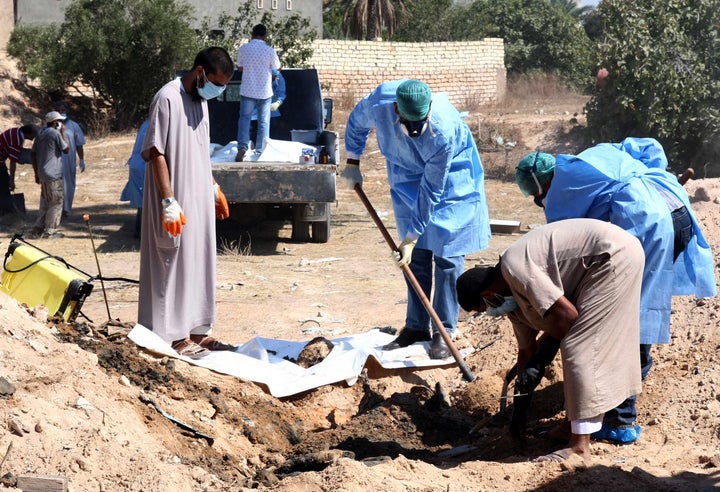 GENEVA -- The International Committee of the Red Cross says at least 13 mass graves have been found in Libya over the past three weeks.
The Geneva-based Red Cross says its staff assisted in the recovery of 125 bodies found at 12 different sites in and around Tripoli.
It says remains of 34 people were also recovered from a site in the Nafusa mountain village of Galaa in western Libya.
WARNING: GRAPHIC PHOTOS BELOW
ICRC spokesman Steven Anderson said Wednesday that more mass graves are being found every week.
The aid group says it is helping ensure the remains are properly recovered so that the identities of the dead can be established and relatives informed.
It said it is not involved in collecting evidence that could be used in war crimes or other legal proceedings.
Human Rights Watch reports that it is likely the men were executed in early June before pro-Gaddafi forces fled the area. Bullet casings present at the site suggest that the men were shot with automatic gunfire before being buried.
"The mass grave at al-Qawalish contains further evidence strongly suggesting that Gaddafi loyalists carried out mass executions of detainees as they struggled to suppress the uprising," said Peter Bouckaert, emergencies director at Human Rights Watch. "These victims included some very old men, some executed together with their sons."
The National Transitional Council approved the exhumation beginning on August 20. Twenty-seven of the bodies have been identified, and among the victims are at least nine men over the age of 60.
WARNING: Graphic photos below.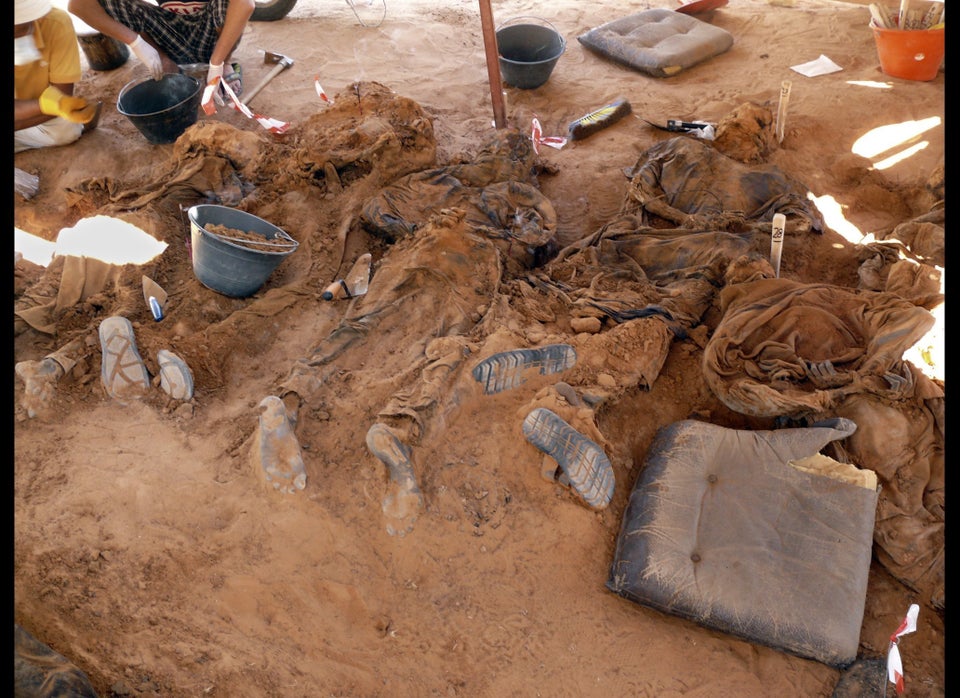 Libya Mass Graves Discovered
Related
Popular in the Community