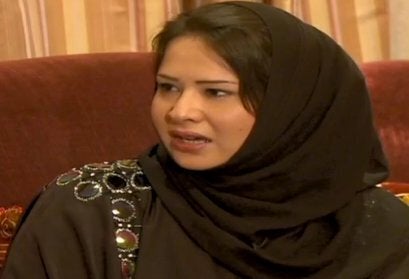 Libyan Iman al-Obeidi, who says she was raped by Gaddafi forces, is profoundly grateful for the international sympathy her case has received after footage of her being tackled by government minders after alerting journalists in Tripoli was broadcast almost two weeks ago.
"The world has felt for me, especially women, because I was raped and kidnapped," al-Obeidi tells CNN's Nic Robertson in her first on-camera interview. "I would like to thank for everyone in the world who stood [by] me and monitored my case, and felt sympathetic to my plight."
Though she appears to be recovering, al-Obeidi also recalled horrific details of her ordeal. "I was brutally tortured, to the point of them entering weapons inside of me," she said. "After two days, they would also pour alcohol in my eyes."
Robertson says the Libyan government insisted on reviewing CNN's interview with al-Obeidi, delaying its transmission over 18 hours. According to Robertson, about 10 seconds of footage of al-Obeidi expressing support for Libyan rebels were removed in the process.
Watch CNN's interview with al-Obeidi here: