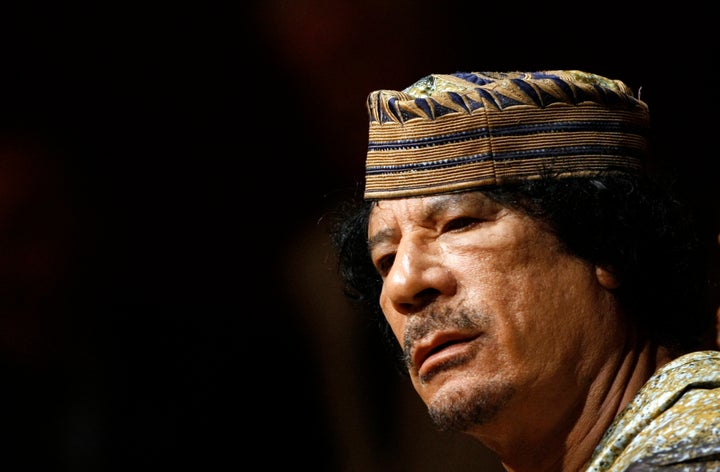 Libyan rebels claim they have Gaddafi surrounded in an apartment complex not far from his Tripoli compound.
As Reuters is reporting, rebels were exchanging fire with Gaddafi loyalists inside the buildings. Though they did not specify why, the group said the believed both the Libyan leader and his sons were inside.
"They are together. They are in a small hole," said one of the fighters involved in the battle, Muhammad Gomaa, is quoted as saying. "Today we finish. Today we will end that."
A rebel commander told CNN that more troops have been dispatched to the scene.
This is a developing story -- check back for updates.
Related
Popular in the Community