The EU-backed Libyan coast guard reportedly interfered in a large-scale migrant and refugee rescue mission in the Mediterranean Sea on Tuesday, according to testimony from staff with a charity and a rescue group that operate a relief ship to save migrants who become stranded on their way to Europe.
The charity Doctors Without Borders, also known as MSF, and the rescue group SOS Mediterranee said the interference happened on their joint search-and-rescue vessel, the Aquarius.
The rescue ship received a distress call and made its way to an area about 12 nautical miles away from the Libyan coastline, said Marcela Kreey, MSF's Aquarius coordinator. They found 15 rubber and wooden boats full of people, while many others were swimming or floating in the water nearby.
But the Aquarius' rescue was interrupted when two individuals who purported to be coast guard members disembarked from a ship marked with official Libyan coast guard seal and flags. The men, armed with what looked like AK-47s, boarded one of the rubber dinghies with approximately 100 migrants aboard, she said. They then proceeded to take everyone's valuables.
"We could see from the Aquarius that one guy put his Kalashnikov in the air and fired three shots, then they started the rubber boat's engine [to head back towards Libya]," she said. "People started jumping overboard."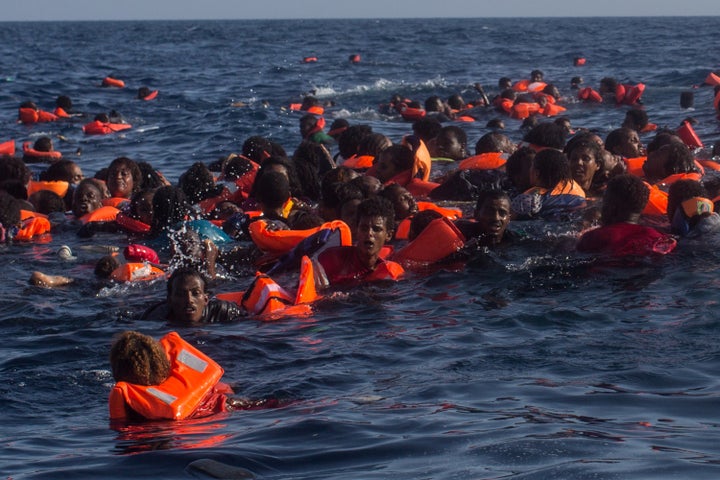 MSF and SOS Mediterranee ended up pulling 67 people out of the water from that one boat and rescued 1,004 individuals from all the boats in total that day, she added. The victims came from various countries, including Nigeria, Guinea, Ghana, and Bangladesh. Miraculously, no one died because most were wearing life vests. Many of the migrants journeying across the Mediterranean never learned to swim, Kreey noted.
"When the Libyans pointed their weapons at us, asking us to give them all our money and cell phones and telling us to jump in the water, we did what they said," one Gambian survivor told the rescue groups. "I was not afraid; I preferred to die at sea rather than being repressed and to die in Libya."
This type of situation is unusual, Kreey said, but it's a reminder of just how precarious these missions are, especially when dealing with a failed state like Libya.
In most cases the Libyan coast guard has ships stationed in the area where non-governmental organizations perform rescue missions but they don't interfere, she added. Sometimes, however, the Libyan coast guard perform the rescue themselves and bring the migrants and refugees back to Libya.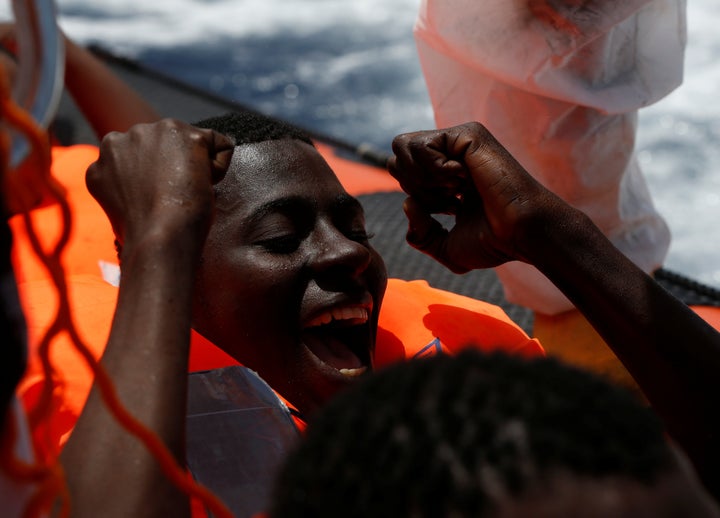 Libya is a completely lawless state, with an economy that runs in large part on trafficking of all kinds. The many, many migrants that are stuck in Libya waiting to board boats towards Europe are a core component of this exploitive economic model. The country's authorities have failed to crack down on the human rights abuses, and now have even more of an incentive to keep migrants within Libya's borders.
Many European countries have found themselves overwhelmed by a mass influx of migrants and refugees in the last few years. The European Union agreed to offer Libya's U.N.-supported government more than $200 million in March to prevent migrants from traveling to Europe by training its coast guard to perform search and rescue operations.
But according to Kreey, several people who had boarded the Aquarius have attempted to cross the Mediterranean before. They tell NGO staff that when they were transported back to Libya by the coast guard, they were "brought to a detention center and had to either work their way out or pay their way out of detention."
"We're hearing widespread allegations of torture and ubiquitous levels of rape among women," said a coordinator with the SOS Mediterranee who asked to remain anonymous due to death threats. Many rescued migrants board the Aquarius with bullet wounds and scars they say are due to extensive torture.
In addition, the fact that members of the Libyan coast guard boarded the raft to scare migrants and seize their valuables demonstrates a blatant disregard for the wellbeing of people in distress, said Annemarie Loof, an MSF operational manager. "Their behavior was reckless — if not directly threatening — to the people on the boats."
It's even more concerning given that the Libyan coast guard has been receiving training from the European Union, Kreey said. The EU's maritime search and rescue mission, Operation Sophia, started the second phase of its training program with the Libyan coast guard and navy in January.
Operation Sophia did not immediately respond to a request for comment.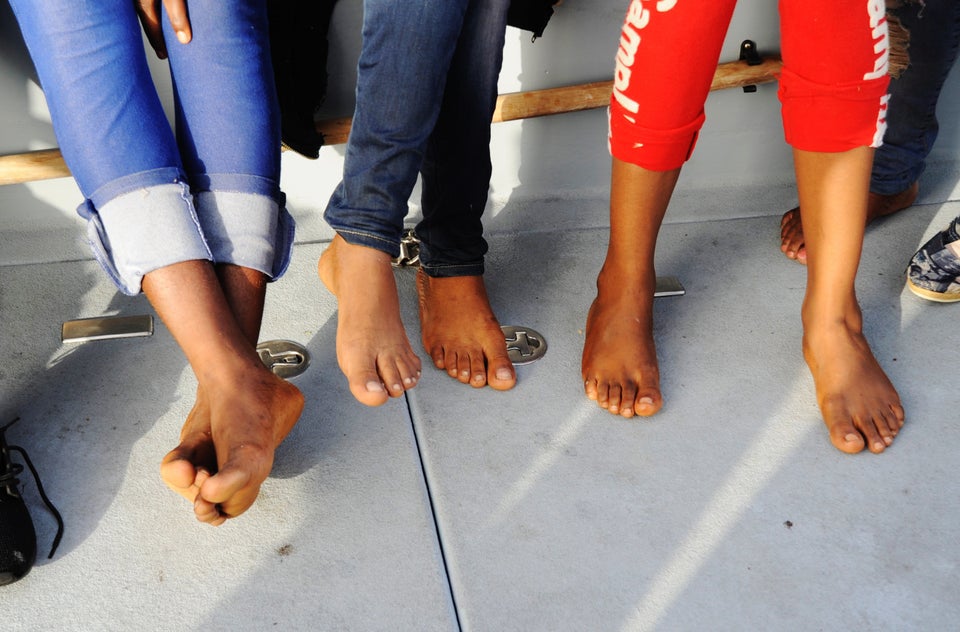 Snapshots From A Refugee Rescue Mission In The Mediterranean
Popular in the Community