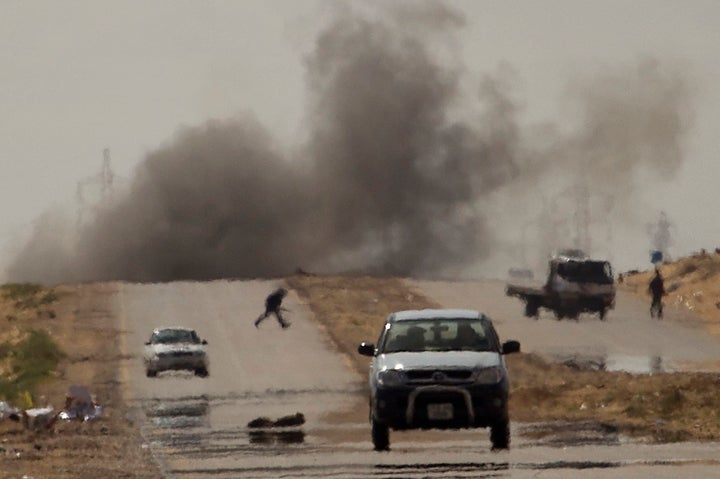 LONDON -- A U.S. military jet crashed in Libya after an equipment malfunction but its two crewmembers ejected and are safe, the U.S. military said Tuesday.
Vince Crawley, a spokesman for the Africa Command, says both sustained minor injuries and were separated because they used parachutes to eject from the F-15E Strike Eagle jet at high altitudes, ending up in different areas.
The crash occurred Monday night at 2130 GMT (5:30 p.m. EST). Its exact location was not given.
Both crew members have been rescued, according to a military spokesman.
The aircraft, based out of Royal Air Force Lakenheath, England, was flying out of Italy's Aviano Air Base in support of Operation Odyssey Dawn at the time of the incident. The cause of the crash is being investigated.
The Air Force has said only that B-2, F-15 and F-16 fighters are participating in operations over Libya. The U.S.'s involvement in Libya is being run by Africa Command, which is based in Stuttgart, Germany.
Africa Command launched in Oct. 2008 after the Pentagon abandoned efforts to base the command on the continent after it hit resistance among the African nations, and instead posted about two dozen liaison officers at African embassies.
Popular in the Community