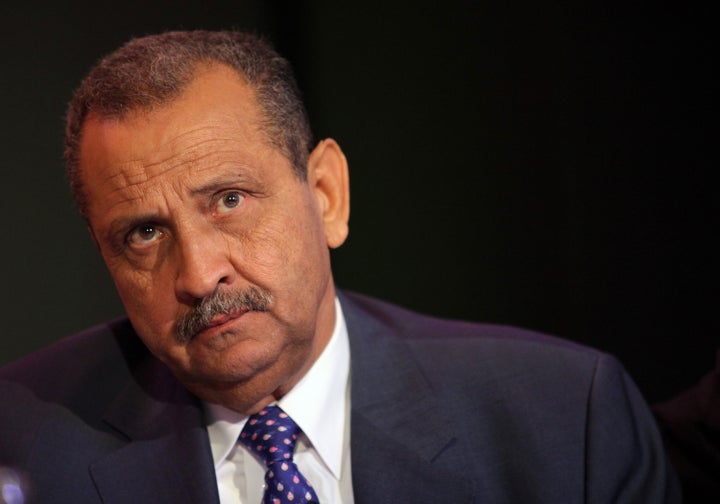 LONDON (Reuters/Tom Bergin and Bill Maclean) - Top Libyan oil official Shokri Ghanem has not defected, contrary to widespread reports, and is secretly working for Muammar Gaddafi to maintain ties with big oil companies, sources at western firms said.
A Libyan opposition source and a source at a major international oil company said Ghanem, one of the most senior figures in Gaddafi's government, had invited representatives of oil companies to meet him last week in Tunisia, to discuss oil contracts.
"There were some invitations or advances but we did not accept," said the source at a western oil company. "He was holding court in some form."
A third source, at another western oil company, with operations in Libya, said the reports that Ghanem had deserted were incorrect.
"It is completely false that Shokri Ghanem is no longer working for Gaddafi's government," the source said.
Ghanem himself could not be contacted to comment.
Companies have been unable to conduct operations in Libya due to the uprising against the regime and military strikes by western powers, which means they are not in compliance with the obligations in their contracts.
Ghanem wanted to reassure the groups that contracts would not be voided because of this, and would be respected in future, the opposition source said.
This waiver could allow companies to return quickly to Libya, which is reliant on oil revenues, should Gaddafi re-establish control and have international sanctions lifted.
Were the western oil companies to stay away from Libya for a protracted period, the country would struggle to rebuild production, which has been cut to a trickle by the violence.
Libya's government said last Thursday that Ghanem had not defected and was instead on an official visit to Tunisia and some European countries to " continue his work."
However, Tunisian Foreign Minister Mouldi Kefi said on Monday he believed Ghanem was no longer working for Gaddafi's government and was staying in a hotel on the small southern island of Djerba off Tunisia. Big investors in Libya include Royal Dutch Shell Plc (RDSa.L), France's Total (TOTF.PA), BP Plc (BP.L), Norway's Statoil (STL.OL) and Austria's OMV (OMVV.VI).
Sources at those companies said their representatives had not recently met Ghanem.
(Editing by Richard Mably and Anthony Barker)
Calling all HuffPost superfans!
Sign up for membership to become a founding member and help shape HuffPost's next chapter