 WASHINGTON -- An unchecked flood of weapons out of Libya, including thousands of shoulder-fired anti-aircraft missiles, is providing new firepower to al Qaeda-linked jihadist militias across northern Africa, according to Defense Department officials, accelerating conflict and raising new risks for U.S. and western interests.
There has been a continuing flow of weaponry since the fall of Libyan strongman Muammar Gaddafi in October 2011, said outside experts and Pentagon defense officials, who agreed to brief The Huffington Post on the North African arms trade on the basis of anonymity to protect their identities. The weapons include small arms, anti-tank mines, rocket-propelled grenade launchers, light machine guns, crates of ammunition and rockets, truck-mounted heavy machine guns, anti-aircraft artillery and Russian-made Strela anti-aircraft missiles.
As a result, senior military officers say they are bracing for a long, persistent new campaign against the Islamist militias clustered around the al Qaeda offshoot called al Qaeda in the Islamic Maghreb (AQIM), which has absorbed most of the weapons spreading across Mali, Niger and northern Nigeria. U.S. officials say they believe AQIM is actively engaged in equipping and training jihadist militias across North Africa.
"I see a greater risk of regional instability if we do not engage aggressively," Army Gen. David Rodriguez told the Senate Armed Services Committee last week as it weighed his nomination to lead the U.S. Africa Command. He said AFRICOM's intent is "neutralizing al-Qaeda networks in Africa" with "greater engagements" in Libya, Niger, Tunisia, Algeria, Mauritania, Nigeria, Mali, Cameroon, South Sudan and Kenya.
Arms looted from Libyan depots or sold by fleeing Gaddafi loyalists make up the bulk of the weapons that are being transported across Libya's poorly guarded borders. But an investigation by Conflict Armament Research, a British arms monitoring and analysis firm, also found that ammunition manufactured in Iran was intercepted last May in western Niger. A shipment of similar Iranian-manufactured ammunition was seized in northern Niger in 2011 after a skirmish with an AQIM militia, the firm reported.
"The dark shadow of tyranny has been lifted," Obama declared on Oct. 20, 2011, as the news of Gaddafi's death was announced. "For the region, today's events prove once more that the rule of an iron fist inevitably comes to an end ... This comes at a time when we see the strength of American leadership across the world. We've taken out al Qaeda leaders and we've put them on the path to defeat."
But Bruce Hoffman, director of the Center for Security Studies and professor at Georgetown University's Edmund A. Walsh School of Foreign Service, observed that al Qaeda is not dead. Rather, he said it is spreading in Africa.
"Conditions in that part of Africa, North Africa, are not entirely dissimilar to Iraq after the U.S. invasion in 2003, with lots of different militias and armed groups feeding off of vast arms stockpiles," Hoffman said. The al Qaeda-linked militias "are armed almost to the extent of a small army -- we're not talking about yesterday's terrorist with an AK-47 and a knapsack. Look what they're carrying away from Libya -- heavy machine guns, heavy mortars, plastic explosives are the accoutrements of a small army."
"Benghazi took us by surprise," he continued, referring to the attack last September on the U.S. consulate in eastern Libya, when four Americans, including Ambassador J. Christopher Stevens, were killed. "But I don't see this leveling off."
This week, the State Department issued a warning for American travelers in Africa, noting that AQIM "has declared its intention to attack Western targets throughout the Sahel," from Senegal on West Africa's Atlantic coast to Eritrea on the Red Sea. The warning comes after an increase in the number of kidnappings of Westerners and others in the region by Islamist militias who hold the hostages for ransom.
For intelligence analysts, a major problem in tracking the flow of weapons out of Libya is the difficulty of monitoring the vast, ungoverned spaces and porous borders of the Sahel, a region crisscrossed with ancient smuggling routes that over the centuries have carried salt, gold and slaves -- and now hashish and weapons.
In his written testimony to the Senate Armed Services Committee, Rodriguez said that following last month's fighting between French and AQIM forces in northern Mali, additional Predator and Global Hawk drones and other surveillance assets had been provided to AFRICOM. But he said the command still receives only half of the surveillance assets it needs.
Defense officials at the Pentagon expressed frustration at having an incomplete picture of where the arms are going. One official, discussing the shoulder-fired anti-aircraft missiles known as MANPADS, for Man-Portable Air Defense Systems, said "there are thousands of them" flowing out of Libya, "but we're not sure where they are, exactly. It's really a gap for us."
Analysts question why, if MANPADS have gotten into the hands of Islamist militias in Mali, they have not been used against French jet fighters and U.S. transport aircraft flying into Mali and neighboring Niger. French helicopters did take anti-aircraft fire during fighting last month, but no missile firings were reported. U.S. airlift sorties that ferried French troops and combat material were completed last week, an AFRICOM spokesman said.
Some of the MANPADS looted from Libya were Stela-2, or SA-7a weapons first fielded by the Red Army in 1968. More sophisticated versions, including Stela-3 missiles and the Igla-1, or SA-16, had also been provided to Libya. But after years in storage, it's not clear what effect dust and humidity had on the weapons' delicate electronic tracking systems and whether the batteries are still functional -- or even whether the complete sets of launcher and missile survived intact.
"We haven't seen any indication that they have successfully employed MANPADs," said one defense official, speaking of AQIM. "That gives you an indication of the quality, which is really questionable." But, the official added, "Obviously they are getting into hands we don't want to have them."
Before You Go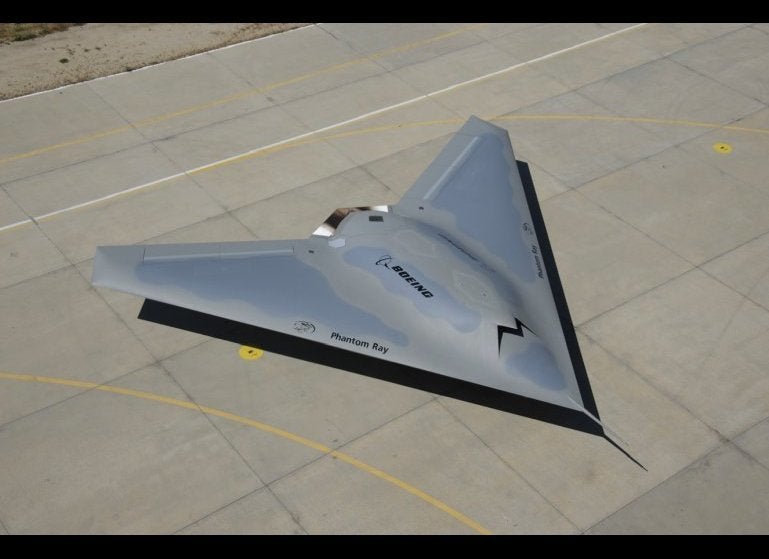 Drones: The Future Of Flight
Popular in the Community