Libyans supportive of rebel forces held up a large sign with portraits of U.S. Ambassador to the United Nations Susan Rice, British Prime Minister David Cameron, French President Nicolas Sarkozy and U.S. President Barack Obama.
Above their images was written: "FANTASTIC 4."
"GOD BLESS YOU ALL. THANKS FOR ALL" was written below their portraits.
In March, the United States joined a multinational coalition and conducted military operations in Libya, something President Obama reiterated in his statement on Monday:
In the face of this aggression, the international community took action. The United States helped shape a U.N. Security Council resolution that mandated the protection of Libyan civilians. An unprecedented coalition was formed that included the United States, our NATO partners and Arab nations. And in March, the international community launched a military operation to save lives and stop Qaddafi's forces in their tracks.
LOOK: "Thank You" Poster in Benghazi Square: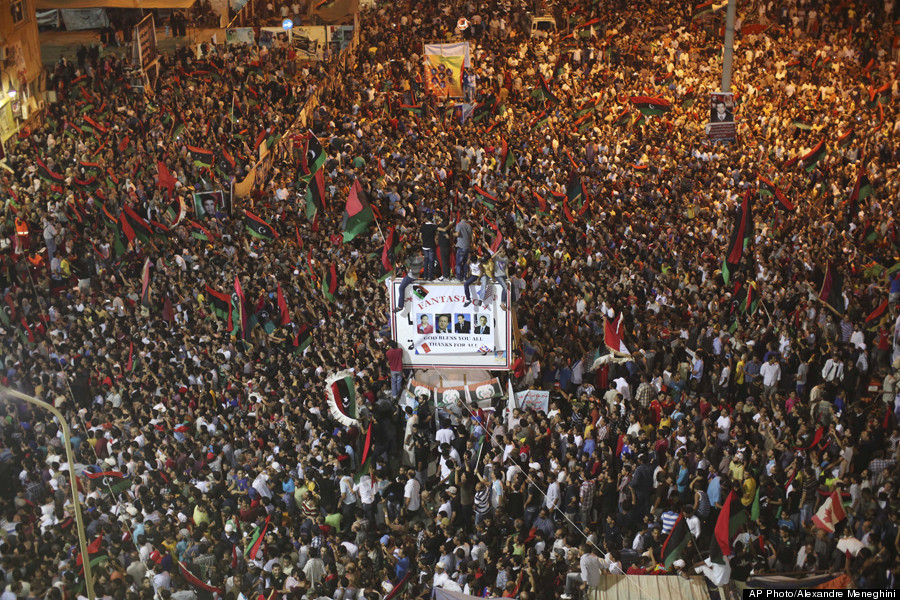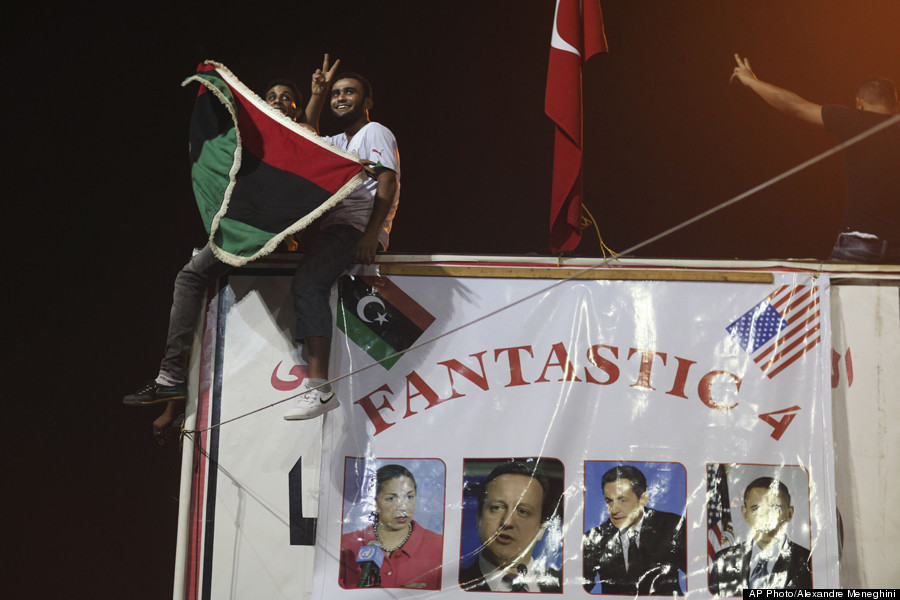 Calling all HuffPost superfans!
Sign up for membership to become a founding member and help shape HuffPost's next chapter