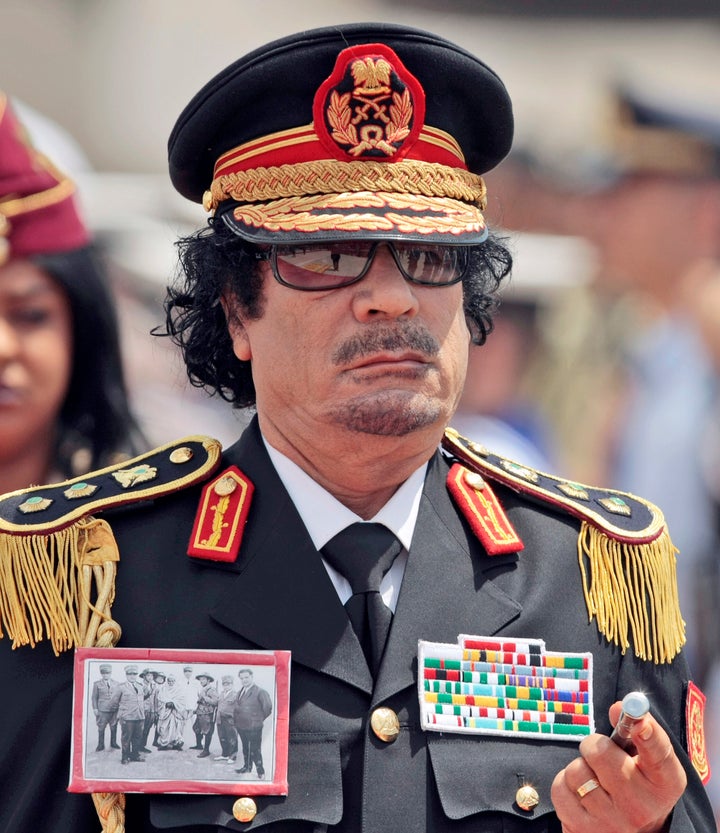 The bazaar in the centre of Benghazi is nothing much out of the ordinary. Cheap Chinese torches with the lifespan of about a week are stacked up beside shiny polyester T-shirts and plastic jewellery, but the narrow, dingy street was still fun to explore in a city that had come close to disaster but was now returning to normal after seven tense months.
A stranger fell into step alongside me. At first I assumed he wanted to practice his English. Then something odd happened.
"We don't all support the NTC here," he said, referring to the rebel National Transitional Council which now controls Tripoli.
He wasn't the only one. A few days earlier, several hundred marchers had demonstrated against the country's new leadership. At about the same time, I had been in Ras Lanuf, where a girl -- not much older than five I would guess -- was sitting on the curbside. The town had only recently been taken by rebels. "Gaddafi for ever," she shouted at me in Arabic, which my fixer translated for me before explaining that the town's residents had done well from the oil boom years.
In fact, the whole of the country had done well. That was Gaddafi's deal. He would rule as he wished, often with senseless brutality, but at the same time he provided good roads, schools and hospitals and a standard of living that was the envy of much of the rest of Africa. On the edge of Benghazi, Saif was building an entire new city of apartment blocks to replace old, dilapidated buildings in the centre. This unstable-seeming equilibrium lasted almost 42 years.
Now Gaddafi is gone, and good riddance to him and his repulsive regime. But while the rebel leadership and its cadres of revolutionary volunteers fought in the name of democracy, I suspect many Libyans will be wondering what's in it for them.
One friend in Benghazi, whose name I will not use for his own sake, told me: "They said it was for freedom but this was all about money. There are billions of dollars frozen all around the world and everyone is expecting their share."
He may be overly cynical but the logic is obvious. Gaddafi was stealing from the country. Now the country expects his glittering millions back. More than one person asked me whether I thought Libya would become a new Dubai.
I'm not sure they were impressed by my answer -- informed by years of reporting on African rebel movements which take power only to rule as if they were still in the bush -- when I said it would depend on whether Libya's new rulers govern wisely. And whatever happens, the transitional government's first job will be to start managing such high expectations.
Calling all HuffPost superfans!
Sign up for membership to become a founding member and help shape HuffPost's next chapter