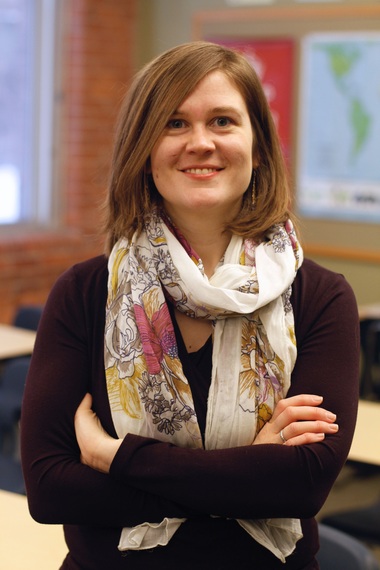 The "License to Transform" policy brief just released by Massachusetts Teach Plus Teaching Policy Fellows recommends significant changes to the state's current licensure system. As Massachusetts classroom teachers, the Policy Fellows are hoping to lend their firsthand experiences to the policy debate over licensure. In their brief, they have called for a licensure system that supports the Department of Elementary and Secondary Education's goal of "attracting, training, and retaining effective educators." They call on the state to make it easier for highly effective teachers to acquire and maintain their licenses. The Fellows also recommend more coaching and development for teachers who have not yet proven their ability to improve student achievement.
The current licensure system was the best its architects could design in a state that once had no clear definition of classroom effectiveness. Currently, the state collects information on teachers' prior degrees, coursework, and other professional development experiences. Teachers must renew or advance their licenses every five years. However, it is now possible to link licensure to educator effectiveness through the new state-mandated educator evaluation system, adopted in 2011. Given the new data available, licenses should not merely summarize what teachers have learned. Instead, they should represent a teacher's proven ability to improve the rate at which students have learned.
As a former Teach Plus Teaching Policy Fellow, I agree that it is time to align our two systems. Over the past eight years as a high school English teacher, I have worked my way through all three tiers of the licensure system. If I had been assessed throughout my career based on my performance assessments, I would have had no trouble staying licensed. In my third year of teaching, 100% of my 10th grade students earned either Proficient or Advanced scores on the 10th grade MCAS. In four of the past six years, my 10th grade students have ranked #1 in Massachusetts. I have consistently received exemplary evaluations, been promoted to the role of department chair at my school, and have been recognized as a semi-finalist for Massachusetts Teacher of the Year award. I would be more than happy to tie my employment and tenure to my students' performance and to my yearly evaluations.
I have been able to help my students succeed in spite of the licensure system rather than because of it. Under the current one-size-fits-all system, I have spent half of my career preparing portfolios and taking graduate courses to maintain a license. In the past five years alone, I have spent $7500 of my own money and literally hundreds of hours on portfolio evaluations and coursework. What is most disheartening is that these hours could have been spent on tutoring students, planning lessons, or mentoring new faculty. It is also frustrating that the work I have done to maintain my licenses was required after I had already been designated as a highly-effective teacher by my principal (and external data) for multiple years. The Policy Fellows are speaking for many teachers when they state that the existing system is "time-consuming and expensive" and "the system should not put up barriers to entry that deter potentially high-quality teaching candidates."
The Fellows are calling on Massachusetts to design a licensure system that fits with the state's goal of improving student achievement. It is important to note that the teachers' goal is not to make licensure easier. According to their recommendations, it would actually be impossible for a teacher with no proven record of effectiveness to acquire anything beyond the first tier of license. The Fellows' ultimate goal is to ensure that licenses signify that a teacher can help their students grow. A licensure system that functions well will provide students consistent access to the most highly-qualified educators: Teachers who will give them the greatest possible opportunities to succeed in college and the workplace.
Talmadge Nardi teaches high school English at the Academy of the Pacific Rim Charter Public School in Boston, MA. She is a Teach Plus Teaching Policy Fellowship alum.
Popular in the Community