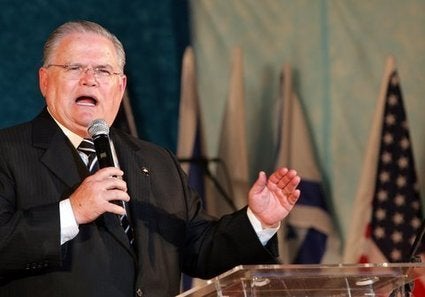 Joe Lieberman spoke at John Hagee's Christians United for Israel last night, and for the second time he compared the pastor to Moses, the Hartford Courant reports:
In front of a crowd of more than 1,000 people, Lieberman said, "No, I don't agree with everything that Pastor Hagee has ever said." Some of Hagee's words, the senator said, "were hurtful and offensive to some people."

Lieberman again drew a parallel between Hagee and biblical figures, this time saying biblical heroes, unlike the demigods of Greek mythology, "are humans -- great humans, but with human failings." Lieberman said that Moses had his shortcomings, too.

"Dear friends, I can only imagine what the bloggers of today would have had to say about Moses and Miriam."
Popular in the Community