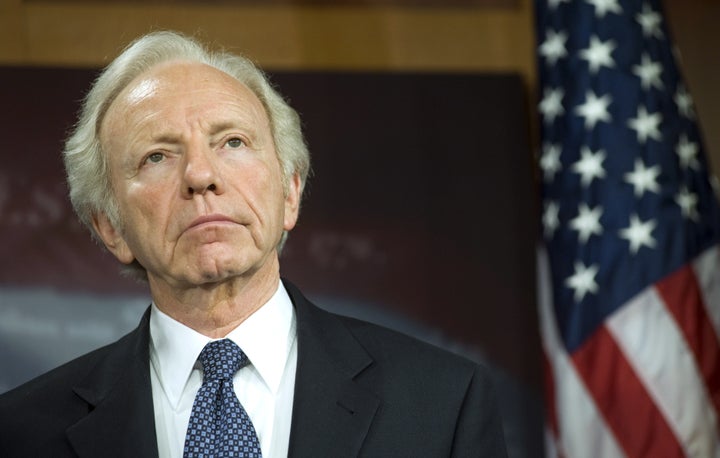 Leading Democratic senators tasked Joe Lieberman on Thursday with finding a compromise measure that would satisfy a diverse caucus split between doing energy-only legislation or a more comprehensive approach to climate change, Democratic aides said.
The full Democratic caucus will meet this coming Thursday to decide a way forward. Senate Majority Leader Harry Reid (D-Nev.) met with the chairs of the committees with jurisdiction over climate change legislation on Thursday, where several pressed Sen. John Kerry (D-Mass.) to drop his effort to pass comprehensive legislation this year, arguing that the 60 votes needed simply aren't there.
Evidence of such soft support came later that afternoon, when only 53 Democrats voted to allow the EPA to regulate carbon as an air pollutant.
It wasn't clear, said people briefed on the meeting, if Kerry was still committed to pursuing full climate change legislation this year. But in the meantime, Lieberman, an independent Democrat from Connecticut, was asked to work with Sens. Jeff Bingaman (D-N.M.) and Max Baucus (D-Mont.) to find a compromise.
Lieberman is a cosponsor, along with Kerry, of the leading effort in the Senate to address climate change. That bill, which had been known as Kerry-Lieberman-Graham, collapsed when the Graham leg of the stool backed away, questioning the legitimacy of climate change science. Sen. Lindsey Graham (R-S.C.) had up until then been the Democrats' best hope of finding Republican support.
Late last year, Bingaman's energy committee approved a bipartisan energy bill that is seen to have a legitimate chance of passage this year, if Democrats decide to move in that direction. Bringing in Baucus, chairman of the Finance Committee, would allow tax-incentive portions of Kerry-Lieberman to be blended with Bingaman's bill.
Calling all HuffPost superfans!
Sign up for membership to become a founding member and help shape HuffPost's next chapter