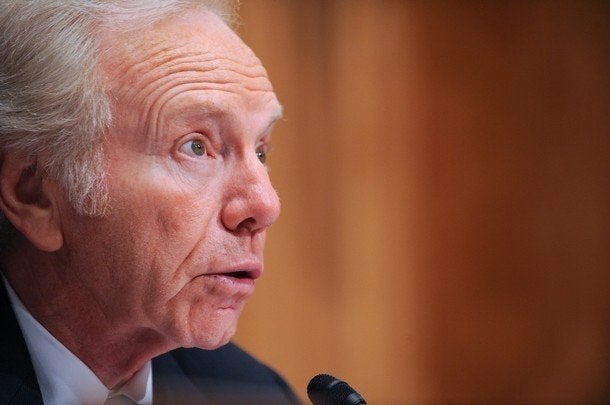 Sen. Joseph Lieberman's (I-Conn.) role in upending health care negotiations is costing him dearly at home.
More than 80 percent (81 percent) of Democrats now say they disapprove of the job Lieberman is doing with only 14 percent approving. Among Republicans, 48 percent disapprove of the senator with just 39 approving. And among independents, 61 percent disapprove of Lieberman's antics with just 32 percent approving.
"It all adds up to a 25% approval rating with 67% of his constituents giving him bad marks," the study concludes. "Barack Obama's approval rating with Connecticut Republicans is higher than Lieberman's with the state's Democrats."
Lieberman, undoubtedly, will interpret the results as a vindication of his maverick nature -- yet another example of just how unwilling he is to tie himself to any particular ideological camp. In actuality, it seems to be more a reflection of just how out of touch the senator has grown with the constituents he represents.
Among voters who support the health care bill 87% disapprove of how Lieberman handled it with only 10% supporting it. But by voting for the final product after getting it watered down he also managed to earn the unhappiness of constituents opposed to the bill, 52% of whom say they disapprove of what Lieberman did to 33% in support.

Overall just 19% of voters in the state say they like what Lieberman did on the issue with 68% opposed.
Lieberman is not up for re-election until 2012 and there is some speculation as to whether he will mount another bid. If he does, there will be plenty of questions raised about who exactly constitutes his base. It's hard to imagine Democrats in the state willingly turning over their nomination to the man who spurned them on the president's chief legislative item (in addition to campaigning for John McCain in the 2008 presidential election). But Republicans, who are well aware of Lieberman's largely progressive stance on social issues, aren't necessarily enamored with him as well.
Popular in the Community