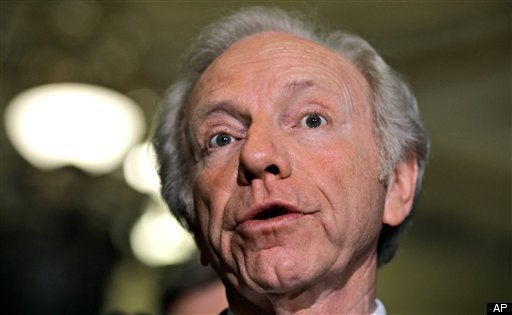 Whence comes Lieberman's furtive, filibustery concerns? Well the health insurance industry has feathered quite a nest in Connecticut, haven't they? Yet Lieberman denies that his decision stemmed from concern for the industry in his back yard. Rather, it was a concern for "the deficit" (a concern which only seems to manifest itself occasionally), and he wants credit today for the fact that he sued the insurance companies way back when he was Connecticut's attorney general. But politics, I'm afraid, is all about "What have you done for me lately?" And lately, as Zaid Jelani documented yesterday at ThinkProgress, Lieberman's been doing those insurance companies a solid.
Yet this afternoon, Sen. Joe Lieberman (I-CT) broke with the Democratic caucus that he is a member of and vowed to join a Republican-led filibuster if the public option is not removed from the bill. In response, insurance company stocks -- which plummeted Monday as Reid made his announcement -- shot up after Lieberman made his announcement around 1:30 pm:

Calling all HuffPost superfans!
Sign up for membership to become a founding member and help shape HuffPost's next chapter