Sonja Yoerg's fiction is not stranger to the concept that people lie and keep secrets to protect themselves and those they love. In her debut novel, House Broken, she explored an entire family system punctuated more by what they didn't say than what they did. She returns to this theme in her amazing new novel, The Middle of Somewhere, which follows a young widow, Liz, as she grapples with both the mountains of the California Sierra and the prospect of a future with her boyfriend, Dante. To get through both, Liz learns firsthand the power of facing your demons. Yoerg spoke with me about the process of writing such a gripping novel and her own love of hiking.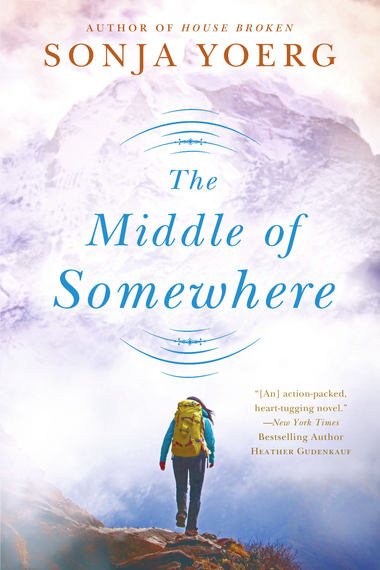 Liz's predicament in the first four chapters excruciating. I longed for her to save herself from her own undoing. How as an author do you fight the impulse to save your characters?
Unless someone is in deep doo-doo, there's no story, right? I don't plot out my books, so I don't know how bad it will get or from where salvation might arise. It's stressful for me not knowing how my characters will find their way through the mess I've created and, at the same time, it's deliciously fun.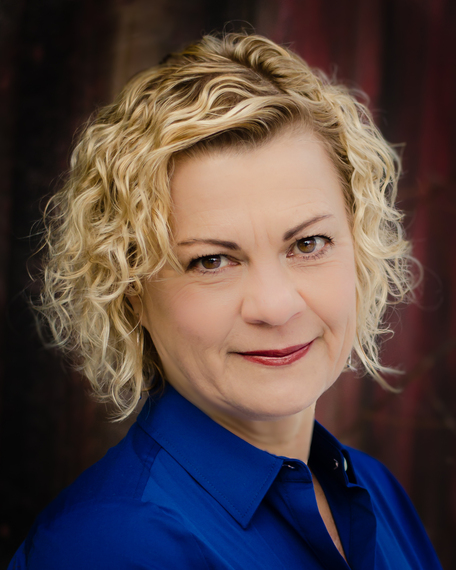 Lying can be exhausting. What is it like as an author to balance knowing the truth your character's hide and revealing it on the page slowly to keep the book interesting? How do you keep track of the secrets yourself?
Long-held secrets are treasures. People don't give them up unless they are desperate. The anxiety created by a deep-seated secret becomes part of a person's character, so it's actually easier to keep lying than to come clean. But there are motivations for honesty, too, and holding the tension between those desires is an exercise in brinksmanship. I have to work hard at it. I don't have trouble remembering each character's inner story. Perhaps I should be concerned about what that says about me!
Redemption is also a great theme in your work. What makes a good ending for a novel to you? How do you navigate finishing the story and making everything too perfect?
Confession: I'm terrible at it. I feel so sorry for my characters and the wretched things I've done to them that by the end I'm desperate to make it up to them. For both books, I initially wrote a fairytale ending and had to revise it. I'm not skilled at finishing things in general. The last five percent of any project feels like wading through muck.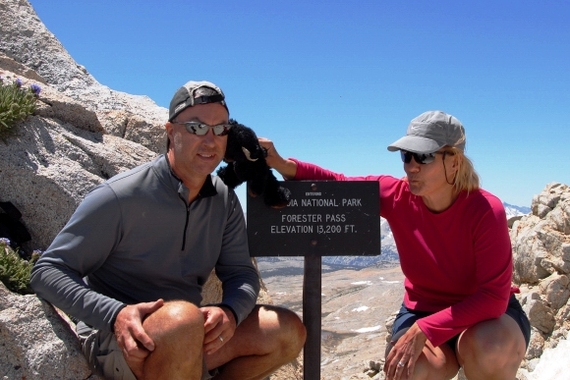 The Middle of Somewhere clearly demonstrates a love of hiking and the great outdoors. What inspired you to write this book? What is your own experience with hiking? I heard a rumor that you just completed another long hike -- where did you go?
To celebrate our empty nest, my husband and I hiked the trail described in the book -- all 220 miles of it. As I walked (and walked and walked and walked), I had ample time to reflect on what a rich setting it was. The wilderness is vast but, as one of the characters says, the trail is "just a skinny little thing," so the storytelling possibilities are both enormous and constrained. I stayed true to the actual John Muir Trail, which meant I couldn't invent a river crossing or a summit or another physical challenge whenever I needed one. Getting the plot to fit the trail was like trying to dance in a broom closet.
I adore hiking, and backpacking in particular. Carrying everything I need on my back makes me feel whole and self-sufficient, and I love the rituals of setting up camp each night and breaking camp each morning. I grew up in Vermont and mountain landscapes speak to me. My husband and I recently hiked for a month in the French Pyrenees, staying in inns and hostels, rather than camping. We were traveling light, which was wonderful, plus we had real food and wine every night! The wildflowers there were the prettiest I've ever seen, and unlike the Sierra spring, the Pyrenees were mosquito-free.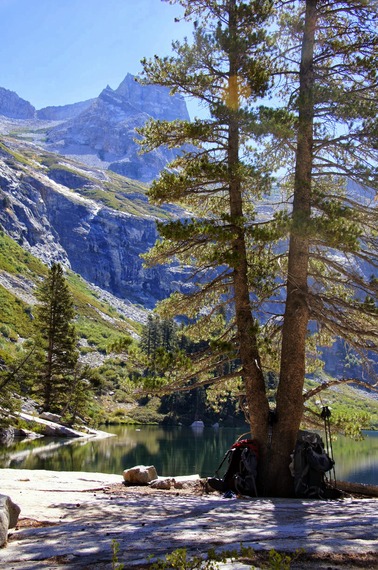 Do you have any advice for people who read The Middle of Somewhere or Cheryl Strayed's Wild and feel inspired to put on hiking boots and hit the trail? Do you have anything special to say for couples that want to do this together?
I'm an advocate for the role of adventure and physical challenge in keeping us healthy and sane. If my book or anyone else's inspires people to spend time outside or even climb a mountain, I'm delighted. With sensible preparation, even the deepest wilderness is a welcoming, beautiful place. Go!
Some people find it remarkable I would choose to spend a month in the woods with my husband. We adore it. It's a quiet, low-stress environment. Other than choosing whether to have pasta or curry for dinner or selecting a campsite, there aren't a lot of decisions. We walk and talk, or silently share our delight in the wonders around us. We joke around, make friends with other hikers, sleep eleven hours a night and start planning the next trip before we reach the end of the trail. If you can swing, give it a shot.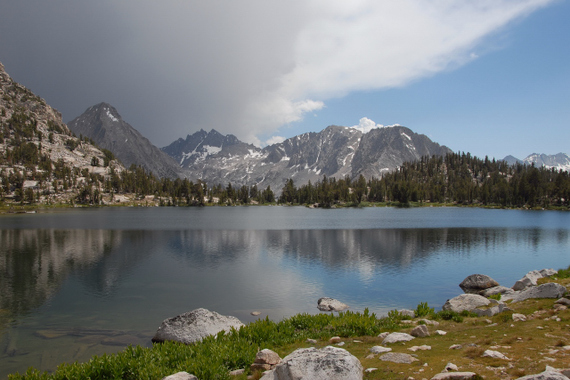 Calling all HuffPost superfans!
Sign up for membership to become a founding member and help shape HuffPost's next chapter