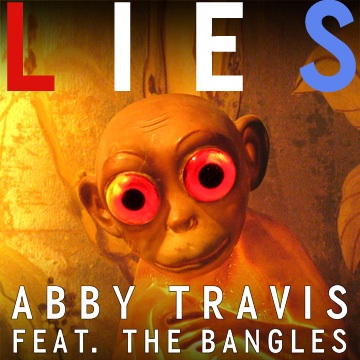 Just in time for Super Tuesday, also known as Fat Tuesday in New Orleans, Abby Travis featuring the Bangles has issued the i-tunes track Lies to benefit the New Orleans Musicians Relief Fund.
Travis' track has a sparkling contribution from the Bangles for a punk/cabaret style feel. "Lies" has elements of classic Queen, Camper von Beethoven and the Ronettes if they were all very, very pissed off about the state of things in New Orleans and the level of deceit and corruption in government in general. Lyrics include:
"We're making progress, everything's under control . . . "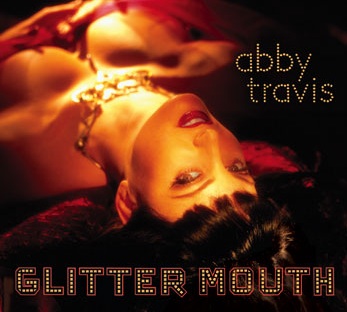 In addition to writing, performing, recording and producing "Lies," Travis is known for her previous three releases GlitterMouth, Cutthroat Standards & Black Pop and The Abby Travis Foundation. The Washington Post described Travis as " ... a Brecht-Weill epiphany." and The Los Angeles Times calls Abby " ... alternately brainy and sensual, and consistently engaging."
Travis' collaboration with The Bangles on "Lies" resulted from her career as touring bassist for the band:
"I sang the song for them on the tour bus last year and they were all happy to jump on board the back up vocal train! Kristian Hoffman (Travis' longtime keyboardist who was songwriter for Klaus Nomi and The Mumps) and I had a great time arranging the vocals for such wonderful voices. We're all stoked to have them involved in the track," she says.
In addition to playing bass in The Bangles, Travis has filled bass duties for a wide array of acts including Beck, Elastica, KMFDM, Exene Cervenka's The Original Sinners, Michael Penn, and Gibby Haines, to name a few. Travis also comes from a politics/ news background: her mother, Alice Germond, is secretary of the DNC and her father, Larry Travis, was an Emmy Award winning documentary cinematographer.
All of the artist's proceeds from the "Lies" download will be donated to The New Orleans Musician's Relief Fund, Inc. Abby will be the special guest at NOMRF and Global Green's Backstage at Mardi Gras bash February 5th in New Orleans.
After the levee break, thousands of musicians lost instruments, gear, home studios, merchandise and their homes, and NOMRF provides direct financial assistance. Grant recipients are still spread throughout the country.

Dr. John, who has his own edgy cd coming out in a few months on Savoy, told Entertainment Weekly he was grateful to the New Orleans Musicians Relief Fund, and added that:
"Small organizations -- they've done more than these big organizations with a lot of money. Everything is f---ed up with the politicians and all. There's nobody taking care of business but the people."
Popular in the Community