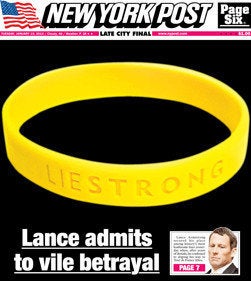 The Post made a major statement by making a minor alteration to the yellow bracelets that were sold by Livestrong, the foundation founded by Armstrong to support people affected by cancer. In the wake of a damning report by the USADA that resulted in Armstrong's ban from cycling and loss of his Tour de France titles, he resigned from his post with the foundation in November 2012.
While the Post is hardly the first to tweak the name of the foundation founded by Armstrong to reflect his downfall, its cover will certainly take "Liestrong" to another level of notoriety.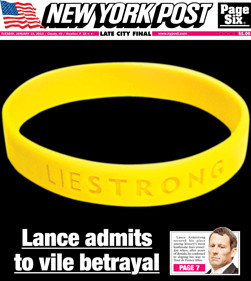 For anyone who feels that the Post may have been a bit harsh with Armstrong, here is a supercut of his doping denials over the years.
Related
Popular in the Community