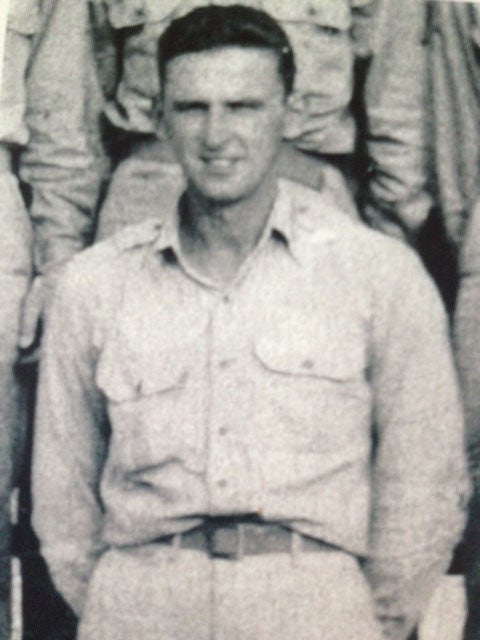 My uncle Lenny grew up poor during the Great Depression and lived humbly most of his life. But he went out in grand style.
Lieutenant Leonard Paul Lisovicz stormed Omaha Beach on D-Day. He didn't dwell on the past. But he did specify in writing what he wanted in the future. We honored his final wish three weeks before Veterans Day. He was buried with full military honors at Arlington National Cemetery.
"I just imagine what that enemy observer felt when he looked through that concrete bunker and looked out at that ocean and all he could see was boats, warships," my uncle told me in a riveting interview for CNN on the 65th anniversary of the invasion.
I had visited him the weekend before -- Memorial Day -- in Houston. I had long ago asked him to visit Omaha Beach in Normandy. He refused. I asked him to tour the D-Day Museum while we were just a few blocks away in New Orleans. He wasn't interested. But suddenly at 91, he started talking about a long verboten subject. "Ever since the war, I can't go to sleep without a blanket on my head," he said of the towel around his neck to ward off the air conditioner's chill.
He was referring to what awaited after the liberation of France: the frozen fields of Germany. His leadership and valor there, in the ferocious months leading up to the fall of Berlin, brought him the Silver Star, the Bronze Star and the Purple Heart.
Now at last there was a chance to hear the whole story -- and to share it. I convinced the New York CNN assignment desk to send me right back to Houston, this time with a crew. Convincing Uncle Lenny was harder. I was worried up until the time my rental car pulled up to his house that he had already hopped in his Cadillac and driven out of Dodge.
But he was a man of his word. To my astonishment he asked if I wanted him to put on his uniform. It was notable for a large crimson numeral on his shoulder, representing the famed "Big Red One" of the U.S. Army First Infantry. And then he was transformed: those long repressed images and emotions came back in crisp detail.
He talked about hitting the beach to a torrent of Nazi machine gunfire. "They had you pinpointed. It was just like shootin' ducks on a pond. Your comrades would get artillery busted. A hand flying here, a leg there, guts laying out on the ground, asking for help and you couldn't help them. You had to move. You just had to push them aside," he said in his Texas drawl.
He spoke with wonder of the massive aerial response that saved him and his men. "At times, there were so many planes in the sky you couldn't see the sky. You could see them forming from all directions into one pattern. And that's how we got off the beach, darlin."
And he was bitter. Their orders were to meet up with Allied paratroopers, who had jumped behind enemy lines. They found them by smell. "They backed them in a corner and machine gunned them down and didn't have enough decency to cover them." It was then, he said, that an unwritten order came down: no prisoners. "And we didn't take any."
He also acknowledged something else. He went AWOL -- and in spectacular fashion. He and the captain stole the major's jeep and went on a week-long bender in Paris. "The MP told us he was going to shoot us for going AWOL. But who cares? You didn't care anymore. You were just fed up with the war, fed up with killing, just absolutely fed up."
But he was to be tested yet again.
His captain was dead. The Nazis were desperate. And a pivotal battle was sure to come. He set trips to warn of an enemy assault. At 3 a.m. on March 18, 1944 near Haaren, Germany, the flares went off.
The citation on the Silver Star says "when strong forces of enemy infantry and tanks overran his platoon's outer defenses and approached the command post, Lt. Lisovicz then skillfully deployed men and weapons into strategic positions and with accurately directed fire, held the foe at bay until supporting troops arrived and repulsed the attack."
There was more. My uncle rushed into the battlefield to administer first aid -- and to singlehandedly rescue his men. "When I looked up, I seen a man walking up with two of my comrades," he said. "So I went after him. And got him and brought my men back."
The Silver Star described it as "extraordinary gallantry and aggressive leadership."
My uncle was hospitalized for a year and a half after that battle, for wounds both physical and psychological. This was before Post Traumatic Stress Syndrome was recognized by the medical community. It was called shell shock in those days. My grandmother finally pulled her son out of the hospital. And for 65 years, this tall lanky man who seemed like the inspiration for the Clint Eastwood character in Grand Torino, gave us little insight into the defining experience of his life.
But in that interview he said once and for all what needed to be acknowledged: to his family, to his neighbors and friends who called him "Sarge" even before knowing of his combat heroics and to the millions of Americans who take freedom for granted.
On that sun-drenched day in Arlington, three generations of family walked slowly behind the horses carrying my uncle's flag-draped casket to his final resting spot. A bugler played Taps, there was a 21-gun salute and the American flag was folded and presented to my father with gratitude from the President of the United States.
We all wept in celebration of a long life, well lived. My uncle did something extraordinary. And that is why we also wept. Lieutenant Leonard Paul Lisovicz only allowed the accolades after his death.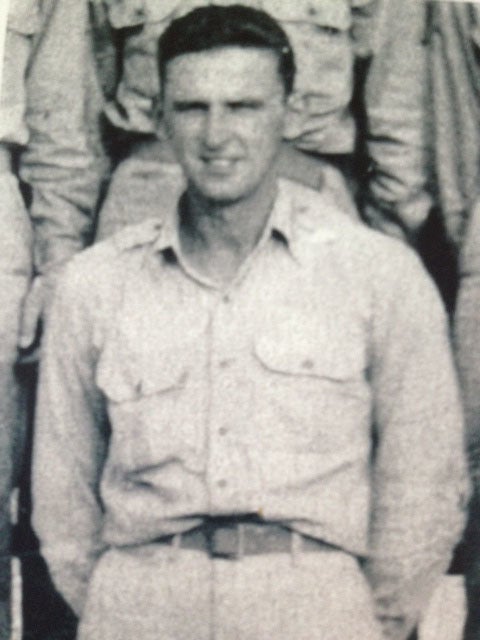 Burying Uncle Lenny
Popular in the Community