The co-parents, who announced their split in September, were both at San Diego Comic-Con this past weekend. Watts promoted "Twin Peaks," and Schreiber was there to talk about his role in "My Little Pony: The Movie." Their sons, Sasha and Kai, also tagged along in full costume. Sasha appeared to be a "Star Wars" character, and Kai channeled Harley Quinn's look from "Suicide Squad" in his red, white and blue outfit and pigtails.
The kids showed off their costumes in Entertainment Tonight's photo booth at the convention.
"So far we've already had three battles with Stormtroopers, we've met a bunch of guys dancing around in kilts, we did VR [virtual reality] down in the 'Alien: Covenant' room," he said.
"There are good days and bad days," she told the magazine. "Liev and I are on great terms and we're trying to do our absolute best for the sake of the children, and we hope to keep moving forward in that way. He's a fantastic dad, a wonderful, wonderful man, and we still want the absolute best for each other."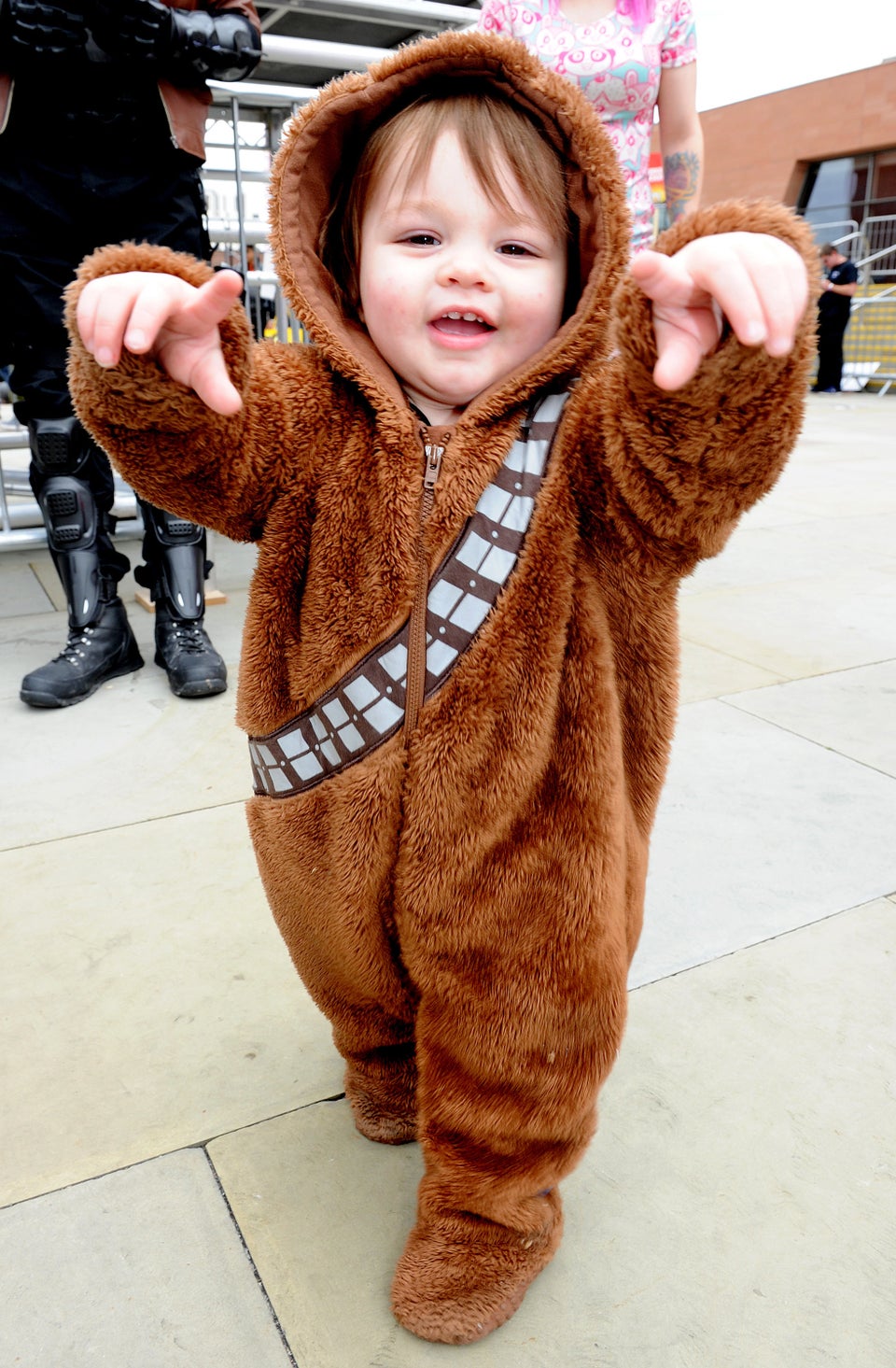 Cosplaying Kids At Comic Cons
Popular in the Community