Sure, major milestones like job promotions, golden anniversaries and retirements are unforgettable, but there's a lot more to life -- just ask an elder. We partnered with Chevrolet Malibu and polled parents, grandparents and even a few great-grandparents to hear about their most memorable moments -- and we learned that more often than not, the ones that matter aren't necessarily the "big" ones.
Cuttin' Up The Rug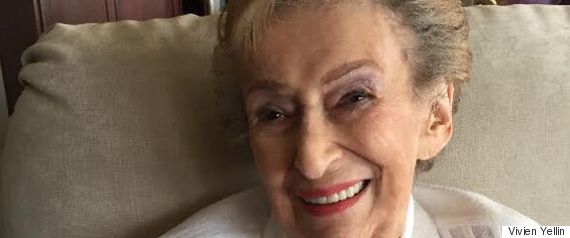 Image: Vivien Yellin
"I felt safe," says Vivien Yellin, a devoted mother and grandmother, who fondly recalls the times she and her cousins would roll up the living room carpet and just dance. "I felt secure having so many caring relatives." -- Vivien Yellin, 90 (10/28/24), Chicago, Ill.
Beach Bungalow Getaways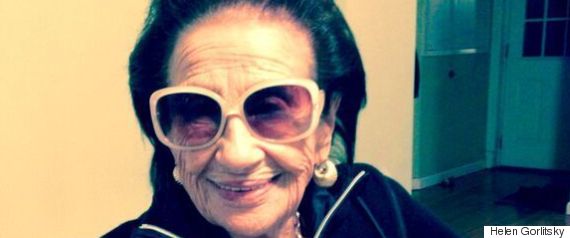 Image: Helen Gorlitsky
"I didn't have grandparents, so I wanted my grandkids to have memories of us … the bungalow was it," Helen Gorlitsky says of the cozy beach home she and her husband of 56 years bought in Far Rockaway, Queens. From roller-skating in the living room to bagels on Saturday mornings, "It was a loving time," she says. -- Helen Gorlitsky, 90s [didn't want to disclose her actual DOB], Hallandale Beach, Fla.
Chicken With A Side Of Mischief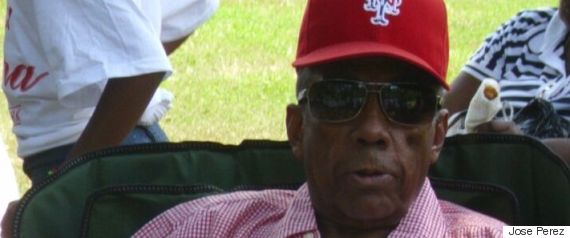 Image: Jose Perez
Jose Perez spent the first 32 years of his life in the Dominican Republic before moving to New York City. He remembers having "cookups" with his friends when he was 19. "We'd go out, have some fun, and then we'd choose a neighbor to steal a chicken or a goat from for our cookup," Perez remembers. The neighbors would sometimes come by and eat, too,"and we'd be eating their chicken, but they didn't know it," he adds, laughing. -- Jose Perez, 80 (8/15/34), Brooklyn, N.Y.
A Well-Deserved Graduation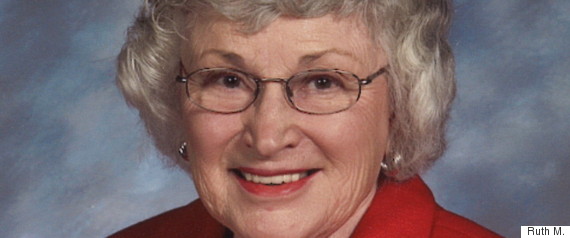 Image: Ruth M.
When Ruth was 12 years old, her father put her and her sister in an orphanage so he could focus on his new family. "I was rebellious and didn't really agree with their beliefs," she said of life "way up" in the mountains of Virginia. "I found the library and started reading, and found out there was a whole world out there. So I ran off," she said, and focused all her energy on getting into nursing school, saving tips from a waitressing job ($250) to pay for books and tuition. Graduating from school, Ruth was "finally free and able to move on," eventually going back to get her sister. She pursued a long career in various nursing specialties, ending up with a master's degree on the West Coast, where she ran a long-term care facility -- "the only thing I hadn't done up to that point," she said. -- Ruth M., 86 (7/25/29), Sonoma County, Calif.
Dinner With A Neighbor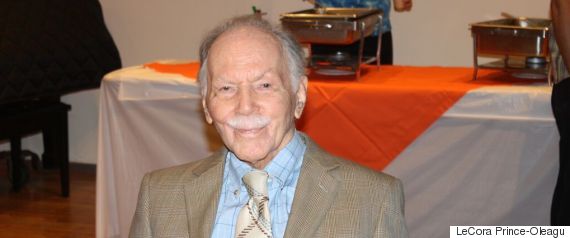 Image: LeCora Prince-Oleagu
When Jobe Forte heard that a neighbor had just lost her husband, "I invited her to have dinner with us every Friday for the rest of her life," Forte says. "I didn't know her," he adds, but he had seen her in the neighborhood with her husband. "Knowing she would be lonely without him" was what motivated Forte to offer his hospitality. When she died, she left him $1,000. "That was the best, [most] unbelievable part of my life," he says with a laugh. -- Jobe Forte, 99 (9/7/15), New York, N.Y.
Dancing For Hugs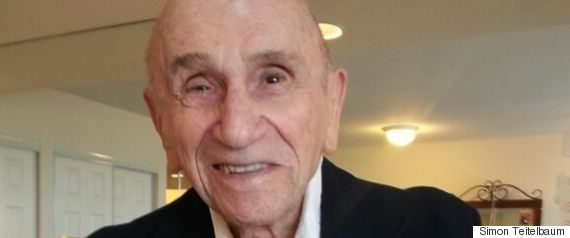 Image: Simon Teitelbaum
Being legally blind in both eyes doesn't stop Simon Teitelbaum from "taking part in everything they have" at his assisted living residence on Long Island, he says, where Teitelbaum is in high demand for his dance moves. He recalls dancing with a woman who is totally deaf and had never danced before. "I told her, 'You can do it. You can do it.' And she was in heaven! Afterward, I asked for a hug -- it's not for nothin', ya know!" -- Simon Teitelbaum, 97 (11/3/17), Long Island, N.Y.
The Longest Road Trip -- With My Husband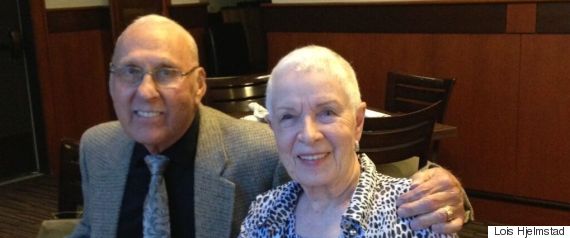 Image: Lois Hjelmstad
Lois Hjelmstad turned her battle with cancer into an opportunity to share her stories through over 600 speeches, delivered all over the U.S. Hjelmstad attributes her stamina and success to having her husband of almost 67 years at her side. "Traveling through all 50 states, we had to really rely on each other," Hjelmstad recalls of being on the road for 149 nights. "The only ... constant was that we were together for all those times." -- Lois Hjelmstad, 84 (10/1/30), Engelwood, Colo.
Being Far From Home -- And Making It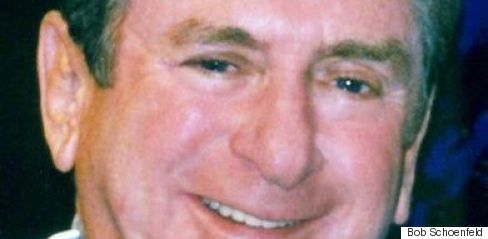 Image: Bob Schoenfeld
When physician Bob Schoenfeld was 22 years old, he took the four-and-a-half-day journey by ship from New York City to Switzerland to attend medical school. "I was a stranger in a strange land," he says, describing the challenges of learning medicine in a language he didn't speak. "I was ready to pack it in and go back to the States." Instead, he stuck to his guns. "If you have a passion and someone says you can't do it, I say, eh -- I can do it." -- Bob Schoenfeld, M.D., 81 (2/9/34), Plainview, N.Y.
Life is a long road filled with not only major milestones, but also day-to-day moments that sometimes are just as unforgettable. Chevrolet Malibu celebrates the entire ride.
What has been the most memorable moment of your life? Tell us in the comments below or on Twitter or Instagram using hashtag #momentsnotmilestones.
Related