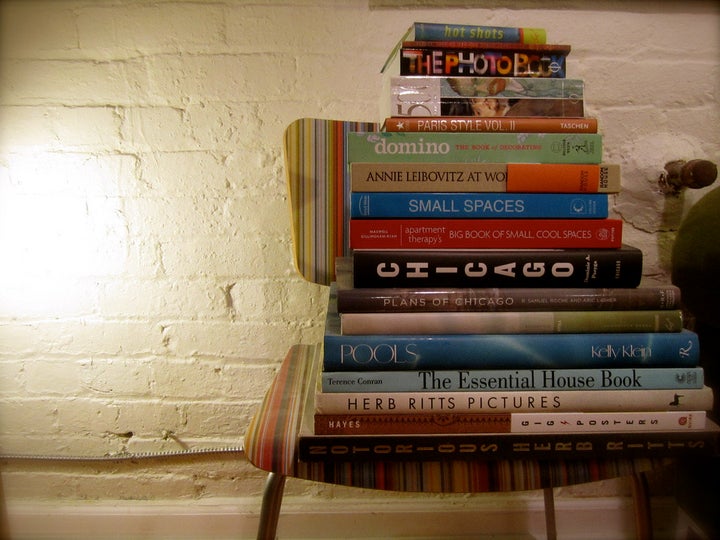 According to this infographic from Goodreads, the number of dystopian-themed books is at its highest since the 1960s. The resurgence of this sub-genre could be attributed to the mass appeal of The Hunger Games (or troubled times), but regardless of the reason, dystopian books remain highly popular.
Having read and loved tons of dystopian books, I can't get enough. For those who feel the same way or just caught the dystopia bug from The Hunger Games, below is a list of promising young adult dystopian books that will be published in 2012.
2012 Young Adult Dystopian Books
Partials by Dan Wells
- Publication date: February 28, 2012 (
)
Engineered beings that look like humans ("partials") and a deadly virus have killed off all of humanity... almost. As one of the thousands of humans left, Kira decides to find the answers to what started the war with the Partials in the first place and discover how humans can continue to survive.
Masque of Red Death by Bethany Griffin
- Publication date: April 24th, 2012
The only thing Araby wants to live for are ways to forget. Her nightly adventures into the Debauchery Club help her forget the plague that wiped out the population and her fear of what the future may hold. But meeting Will, the owner of the club, and Elliot, a dashing aristocrat, just might change all of that and give her something to fight to remember.
The Hunt by Andrew Fukuda
- Publication date: May 8, 2012
Gene is human and that's a huge problem. As the beings around him have lightning-fast reflexes and a thirst for human blood, Gene knows he must keep his true identity a secret. When Gene is chosen to hunt the remaining humans, he must fight harder than ever to keep his humanity hidden... and avoid falling in love with a human girl that crosses his path.
For Darkness Shows the Stars by Diana Peterfreund
- Publication date: June 12, 2012 (
)
After failed genetic testing, an anti-technology caste system has taken root and created the Luddite nobility. Elliot is part of the elite, but she sees her world changing as a group of rebels forms and challenges the old class system. As she struggles to keep up her family estate, she must face her childhood sweetheart, Kai, who she once rejected and has now became a renowned explorer. (The book is based off Jane Austen's Persuasion.)
Glitch by Heather Anastasiu
- Publication date: August 7, 2012
Zoe, along with the rest of humanity, has been implanted with a computer chip by The Community and has been wiped clean of emotion. When she starts to malfunction, or "glitch," she begins to have feelings and develops an identity. After she meets fellow "glitchers," Zoe and her new friends plan to free themselves from the The Community who fights to control them.
What's Left of Me by Kat Zhang
- Publication date: September 18, 2012
Everyone is born with two souls: during childhood one becomes more dominant and the other fades. The problem for Eva and Addie is that Eva was supposed to fade... but hasn't. They've formed a "hybrid," a forbidden abomination. After discovering the secret that terrible things befall hybrids, Eva and Addie must fight for their survival.
Breathe by Sarah Crossan
- Publication date: October 2, 2012
Breathe, a corporation that manufactures oxygen-rich air, is the only thing keeping people alive on dried, dead Earth. Yet, Alina, Quinn and Bea test fate as they steal two days worth of oxygen and venture into the Outlands. What they find there shatters everything they ever believed was true...
Beta by Rachel Cohn
- Publication date: October 16, 2012
The wealthiest people in the world live on the island paradise of Demesne. Everything is bio-engineered there -- including servants like Elysia. She's a 16-year-old clone who is an empty shell of a teenager with no experiences, feelings or personality. Despite the perfection of Demesne, Elysia and the servants seem discontent... a problem that only increases as Elysia begins to feel more and more emotions. Elysia must hide her emerging self and especially her increasing humanity in a world that doesn't tolerate imperfection.
Gravity by Melissa West
- Publication date: October 16, 2012
In the future, only one rule will matter: Don't. Ever. Peek. Seventeen-year-old Ari Alexander just broke that rule and saw the last person she expected hovering above her bed -- arrogant Jackson Locke, the most popular boy in her school. She expects instant execution or some kind of freak alien punishment, but instead, Jackson issues a challenge: help him, or everyone on Earth will die.
Ashes of Twilight by Kassy Taylor
- Publication date: November 13, 2012
After 200 years, England's former royalty is still living under a dome that was constructed when scientists saw a comet on course to crash into the Earth. Wren MacAvoy is starting to wonder if there is life outside the dome or if the world is still on fire. When Wren's friend Alex escapes the dome and is burned alive, his final words haunt Wren - "The sky is blue."
What YA dystopians are you looking forward to reading this year?
As a side note: Dystopia and post-apocalyptic are terms that are used interchangeably, but technically they represent two different types of books. Dystopias describe a world that is repressed (usually by the government) but is under the disguise of being a utopian society.
Post-apocalyptic books show humanity struggling to survive after a global catastrophe (like nuclear warfare or genetic testing gone wrong). Many of the books I've listed could be considered a combination of both genres.
Popular in the Community