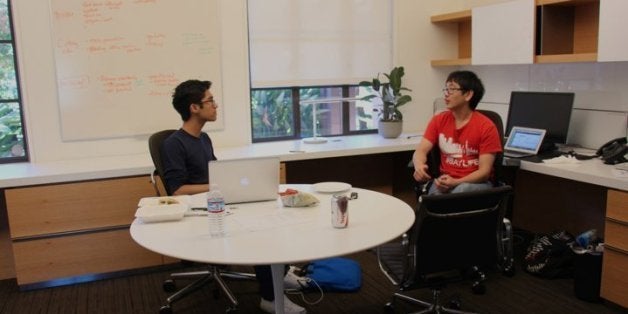 "Wow you're 17? I wasn't doing anything like this when I was in high school" is usually the response I get when I talk with startup founders during pitches at Foundation Capital as a summer intern.
Paul Holland, a General Partner at Foundation Capital, recently wrote a post titled "15 is the New 25" that describes how the teenagers of today are making a meaningful impact on the world and I'm here to expand on his general thoughts by sharing my own experiences and lessons from my summer in venture.
A little background about me:
At 17, I've co-founded 2 startups, worked with more than 10 non-profits and companies, and am passionate about improving the world. Currently I'm working my 2nd summer as a VC intern, primarily focusing on research and development of next-gen consumer companies.
Living in Silicon Valley means that the tech industry is omnipresent, so many students here begin developing their entrepreneurial and technical skills at an early age. It is important to realize that Silicon Valley is an exception, not a rule, and that we need to continue increasing the access to innovative and technical educational opportunities for students around the US and the world.
One of the biggest testaments to the idea that teenagers are having a larger impact today and are learning greater technical skills is the increase in teen interns and entrepreneurs. And this growth makes sense for a few reasons:
Many of the hottest startups and companies have been targeting millennial consumers (15 to 35-year-olds) primarily through mobile platforms (smartphones, tablets, and other connected devices). And thus many companies, like Snapchat, Facebook, and LinkedIn to name a few, seek young interns who bring in valuable perspectives on new products, markets, and ideas.
Today, anyone who is motivated and self-directed can quickly gain free basic coding and design skills through free online resources like Codecademy and Khan Academy (who each have more than 15 million students), or learn any subject in a massive open online course (MOOC). By the end of 2014 there were more than 17 million people enrolled in MOOCs from the top 5 providers, and millions more across the numerous other MOOC providers.
Many of the most well known companies, like Instagram, Kik, and Tumblr, were started by very young founders, which promote the tangibility of entrepreneurship to young people.
I've been lucky enough to have the opportunity to contribute in a meaningful way during my Silicon Valley internships. I worked with our VP of Marketing, Meg Sloan and Paul Holland to create our
(FCT3), an event for teens in the valley to share their student experiences and learn from each other. The event was a great example of the impact you can have at an organization, even if you are "just an intern."
Further, for VC interns, it's common to present work to partners or the entire firm to highlight specific insights on a variety of markets.
Here are 5 things I've learned from working in VC:
VCs invest in people more than ideas.
VC's are much more likely to invest in a team with strong leaders and a developing idea than a team with an incredible idea but lackluster founders. The first idea of a startup is almost never the winning idea: the best founders and teams will be able to pivot and adapt the company to triumph over the numerous challenges a startup will face. Having a personable and engaged approach will enable an entrepreneur to build a stronger connection to a VC and prompt crucial advice, which should always be taken into account with an open mind. Furthermore, grit is one of the most important qualities in an entrepreneur, since they need to be able to weather the storms of entrepreneurship and execute. Grit means having an incredible vision and doing all in your power to make it a reality.
Networking should really be called connecting, and it never stops.
VCs and entrepreneurs are constantly connecting, meeting new people, and checking-in with people. "Networking" usually has a self-serving connotation. Many people think of networking as a greedy transaction where both parties are trying to get something out of the interaction, but the important part is fostering relationships that can lead to better opportunities in the future.
Even if VCs don't initially invest, it is in an entrepreneur's best interest to maintain a connection with them.
Entrepreneurs should listen carefully to advice from VCs and check-in with them periodically even if they don't invest early on. The valley is built on connections and burning ANY bridges will negatively impact you later. Furthermore, many partners at VCs reconnect with entrepreneurs that they didn't invest in to keep up to speed on their progress and develop a relationship.
VCs look for unique and transformative companies that have found a product/market fit where they can rapidly grow.
These are the types of questions a VC wonders about the companies they see: Does the company have a key insight or advantage that enables them to capture more value than others? Can the company create or unlock a potential market that is yet to exist? Can a company disrupt an incumbent player who is stagnant?
"The best way to predict the future is to invent it."
Always look to the future. It's not a science for entrepreneurs or investors, but it's the best way to create transformative companies. Potential market size is one of the biggest factors for deciding to invest. If an entrepreneur's company has very little growth or network potential, it will be unlikely that a majority of VCs will invest. (Note: some funds are smaller and open to smaller markets but this is an exception to the rule). VCs commonly ask the question -- "How would this company return 10X, 100X, or even 1000X the initial investment?"
The most important thing I've learned from working in venture capital is that people are everything. Regardless of what internship, job, or occupation you're in, it's important to stay connected to those who interest you and who have an interest in you. In fact, that's how I got my position as a VC intern. Steve Vassallo, a General Partner at Foundation Capital, mentored me in the Nueva School's inaugural 'Introduction to Entrepreneurship' course in 8th grade and we stayed in touch. Eventually we discussed the possibility of an internship and here I am!
While working at a VC firm is certainly a unique opportunity, the lessons learned can be applied anywhere, and I hope this post gives you some insight into venture capital from the perspective of a teenager.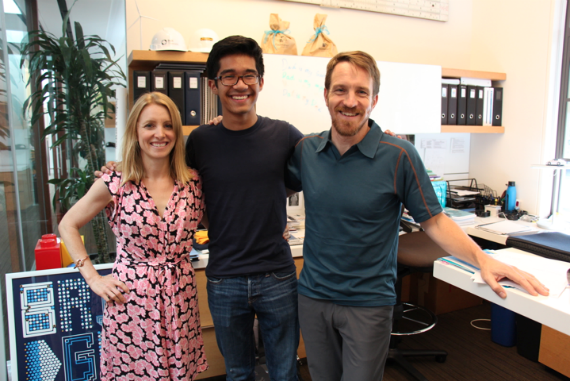 Alex, pictured at Foundation Capital with VP of Marketing, Meg Sloan (left) and General Partner, Steve Vassallo (right).
Popular in the Community