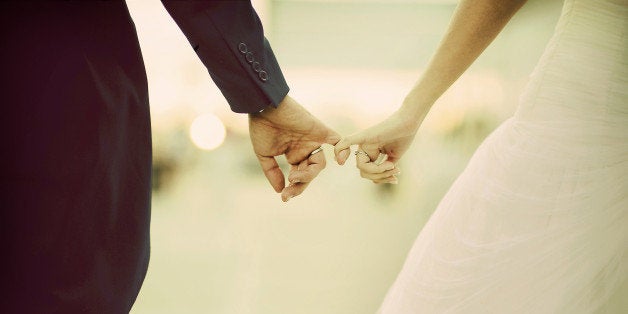 Time, it is a gift that is unassumingly stolen from us with every breath we take. It silently turns summer into fall, moments into memories, and days into decades. We wish it away while desperately clinging to it -- hoping to grip it tightly within the safety of our entangled fingers. But time is not ours to keep -- it's untamable and the very currency for which we trade to write the story of our unique and beautiful lives.
Love And CF
Eight years later I can still feel the words brushing against my lips as I said, "to have and to hold from this day forward." Forward. If only we truly understood what "forward" would mean and how time would become the most precious thing we shared. I think back to the day of our wedding and how excited we both were to see what the future had in store for us. How nothing seemed impossible. But that excitement was forced to change into a deep silent hope - burning in place of our love's original expectation. As we find ourselves celebrating another year together, I find myself thinking of how much our lives have changed. How much we have changed. Or, most of all, how much the realities of this life and the constraints of time have changed us.
At times, that change within us is all too apparent. Even more so, at times it is too difficult to fully acknowledge and it's easier to merely exist within the comfortable shell of living in the moment -- attempting to shield ourselves from that in which has changed us and the uncertainties of a love laden with cystic fibrosis. We dare not dream too far into the future or hope too ambitiously for the pain we might face seems unbearable because the tomorrow we wish for may not look the way we had dreamed: a future in which CF silently existed amidst our full and limitless life together. So, we learn to survive with the life and love we've been given.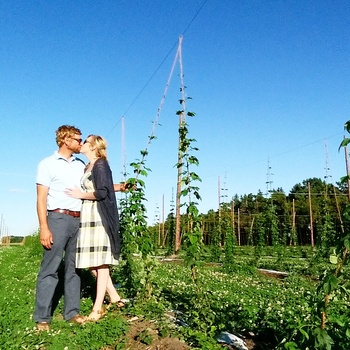 Survive
We survive by living in the moment: taking the days as they come for the goodness that they are. We own those moments. They are all ours and can't be stolen from us. Within those moments lives an unspoken belief deep within both of us -- a desperate wish that we are the keepers of all time and makers of each moment. It's a way in which we cope with the realities of the life we've been gifted. For time is against us and threatens to unapologetically challenge the love and dreams in which we naively set our life upon all those years ago. If we live in the moment than the inevitable difficulties of the future seem impossible. Our life together feels untouchable. In that moment, all we need is what we have: each other. If we live in the moment it numbs the pains of forced changed and deafens the tick of unyielding time. In that very moment there is no sadness, disappointment, or pain- only the love we have for each other and the gratitude for this life together.
Forward
But life is meant to be lived moving forward -- inhaling every beautiful breath that is gifted to us and endlessly hoping for more to share. It's meant to be unabashedly dreamed, even if those dreams are forced to change. Even if we change. This life together might not be what we had originally envisioned together all those years ago, but the only thing that truly matters is that we're doing this life together -- writing our own unique story, loving without regret, learning to live fully in every moment we are given, and take these beautiful days as they are given to us. For today is undoubtedly the best day of our life together, as was the day before, and the day before that. Here's to another year together and fully living and loving in each beautiful moment while believing in the beauty and hope of tomorrow.