Today is Yom Hashoah (Holocaust Remembrance Day), the official day set aside to remember the atrocities committed against not only the Jewish people, but against all of humanity. It is a day to honor the lives lost during the Holocaust, and also a day to highlight the importance of equality and it is a time to reflect on the values and ideals we as a society aim to achieve.
I exist because two people had enough hope to persevere against all odds. I exist because two people were lucky enough not to be murdered by the Nazis like their sisters and niece. I am here because, despite evil, suffering, hatred, and loss, hope remained.
My grandmother came to this country and saw love, despite all of the hate she experienced during the war. My grandfather came to America with less than a dollar to his name. "There is gold on the streets of America," he would say, "you just have to know how to pick it up." They were both mostly right. I am blessed to live in the richest country in the world, and I've been afforded the tools to pick up much of the symbolic gold my grandfather referenced. I see love all around me. I grew up in a stable home, had the opportunity to attend excellent schools, and was blessed with a supportive network of friends, family members, and mentors.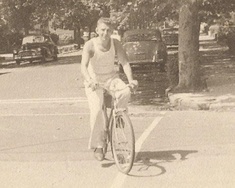 Not everyone is lucky enough to have the tools necessary to reach the gold paving the streets of America. Not everyone lives a life surrounded by love. Even in our rich country, children go to school with empty bellies and broken hearts. Our country, which thankfully welcomed my grandparents and many other refugees from around the world, still averts her eyes to the oppression and inequalities facing many within her borders today.
Being the granddaughter of Holocaust survivors means that it is not my right, but my obligation to seek equality under the law for all people. Being the granddaughter of Holocaust survivors means that it is not enough for me to wait for opportunities to help others, but that it is my duty to seek out opportunities to help on my own. Being the granddaughter of Holocaust survivors means that it is my gift to live each day conscious of the values and the ideals that built our nation. For as the granddaughter of Holocaust survivors, I know that terms like freedom, opportunity, and equality have deep significance.
Today, we remember those who perished during the Holocaust and honor those who survived. It is also a day for us all to reflect on pain and loss in our own lives as well as the cruelty humanity can inflict upon itself. As we look after those who are vulnerable in society, we can learn from the past and seek improve the lives around us.
This year, Yom Hashoah and National Volunteer Week coincide on the calendar. As a child, I was enchanted with Rabbi Hillel's quote, "You and I shall change the world."
The time to change the world is now.
For if not now, when?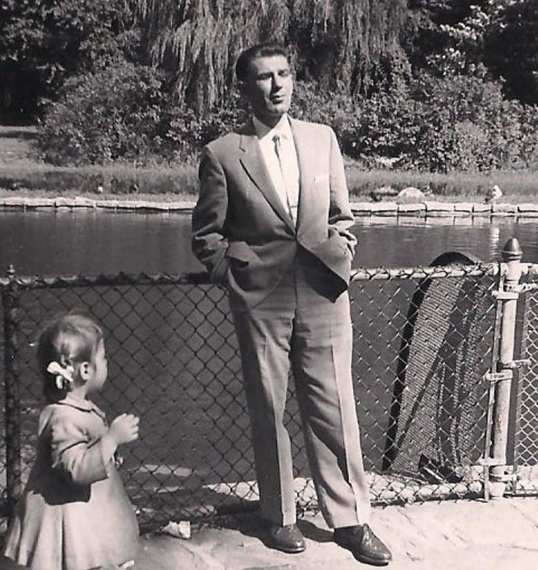 Calling all HuffPost superfans!
Sign up for membership to become a founding member and help shape HuffPost's next chapter