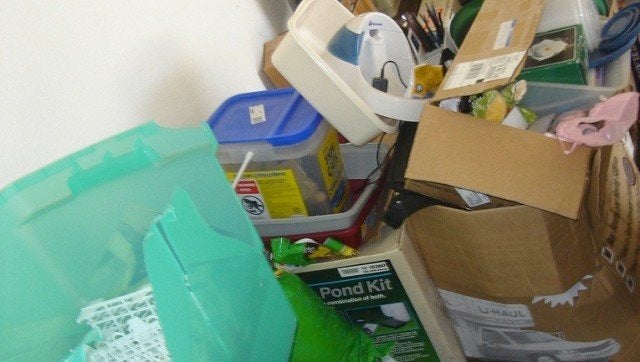 Here's a question: What does the average American family keep in their garage? The answer: Everything but a car.
Scientists followed the home lives of 32 middle-class, dual income families in Los Angeles over a period of four years. And one of the most surprising finds? That "75% of garages in the study had no room to store a car." Instead, the garages were filled with 300 to 650 boxes, storage bins and other storage items.
Co-author Anthony Graesch, an assistant professor of anthropology at Connecticut College told UCLA Newsroom:
"I don't think Americans intend to collect so much, but we're really bad at ridding our homes of old possessions before buying new stuff."
While the number of families followed make up a small representation of the large number of families living in America, the study does create a troubling picture of household cleanliness and structure within average American homes.
The information gathered has been added to a book entitled "Life At Home In The Twenty-first Century: 32 Families Open Their Doors" which will be available in August.