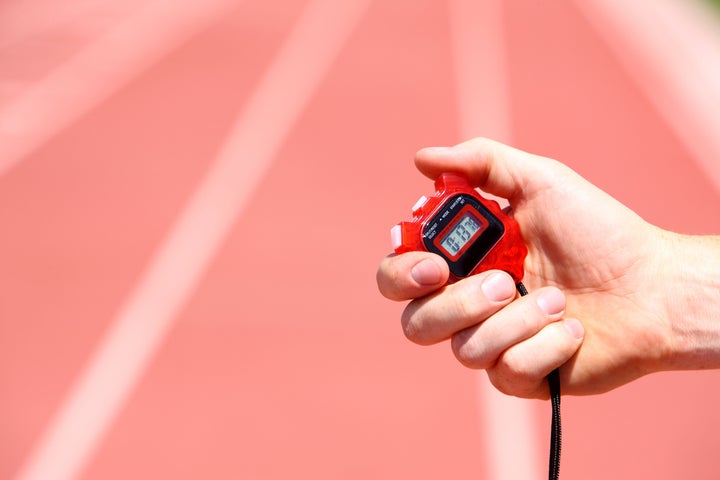 There is traditional therapy -- the kind that often involves years of exploring the sinewy terrain of one's psyche -- and there is life coaching, an alternative approach to therapy. According to Martin Seligman, the founder and pioneer of positive psychology, life coaching revolves around the essential question: Do you want to be pulled by your future or driven by your past?
Carol Kauffman, founder and director of the Institute of Coaching and an assistant clinical professor at Harvard Medical School, put it differently in an interview in the trade publication "Coaching at Work": "The difference is that in therapy you follow the trail of tears with a goal of healing," Kauffman said. "As a side-effect, people's levels of function and job satisfaction go up. In coaching, you follow the trail of dreams with the goal of igniting the person to be their best. As a side-effect some kind of healing can happen."
Kauffman is quick to point out the importance of traditional therapy, which she calls "sacred" for countless individuals. But an increasing number of people are turning to life coaches as a way to initiate and sustain personal and professional change.
Though life coaching took off 20 years ago as an industry, its roots are firmly planted in the human potential movement of the '70s and early '80s, back when the New Age really was new. At that time, two diverging trends merged -- one exemplified by personal development programs like Erhard Seminar Training ("est") and the other typified by new business models of productivity based on books like "In Search of Excellence," published in 1982 and co-written by Peter Drucker and Tom Peters.
Today life coaching draws its inspiration from a number of sources, including positive psychology, mentoring, sociology, neuro-linguistic programming ("NLP"), mindfulness and even Zen Buddhism. Tens of thousands of life coaches currently work in the U.S., but there are only a few high-level training and certification institutions. The Coaches Training Institute (CTI) is an industry leader among them. Founded by Henry and Karen Kimsey-House, CTI has trained 35,000 coaches worldwide.
"We start by helping people identify their values -- what's important to them," said Karen Kimsey-House. "We focus on helping them identify what really matters based on their sense of purpose and what kind of goals they want to set for themselves."
In these uncertain times, many are turning to life coaches to help chart a course through rocky waters. "There is so much fear out there," Kimsey-House said. "People are terrified. It just takes my breath away. But I find that when people get really clear about what matters most to them, the fear has a context to live in.
"It's not that the obstacles they face diminish, but they feel more calm about where they're going because they have a plan for moving forward," she continues. "They see that they're not just victims of their circumstance and that everything that happens does happen for a reason."
This may sound warm and fuzzy to non-believers, but institutions have stepped forward to study the connections between neuroscience and life coaching. Ann Betz, a faculty member at CTI and long-time life coach, has been involved in this process. "What we've found is that pretty much everything an accomplished, well-trained coach does lines up very, very well with what the neuroscience research points to for effective learning and human development," Betz asserts.
Twenty years ago, life coaching emerged as an industry with the publication of "Coaching for Performance," written by leadership executive and business coach Sir John Whitmore in 1992. Whitmore developed the GROW (Goal, Reality, Options, Way) model of life coaching. Whitmore himself, however, and countless coaches practicing today credit Timothy Gallwey's book "Inner Game of Tennis," published in 1974, as a source of fundamental inspiration. The principles in Gallwey's book, though based on an exploration of the metaphysics of sports, articulate essential principles at the core of life coaching in the oft-cited opening pages of the book:
"In every human endeavor there are two arenas of engagement: the outer and the inner," Gallwey writes. "The outer game is played on an external arena to overcome external obstacles to reach an external goal. The inner game takes place within the mind of the player and is played against such obstacles as fear, self-doubt, lapses in focus, and limiting concepts or assumptions. The inner game is played to overcome the self-imposed obstacles that prevent an individual or team from accessing their full potential."
What new models for personal growth might emerge in the future remains to be seen, but the enduring value of reflecting on a meaningful sense of purpose is timeless.
Have you ever worked with a life coach? Would you recommend coaching to others? Why?

Related
Popular in the Community