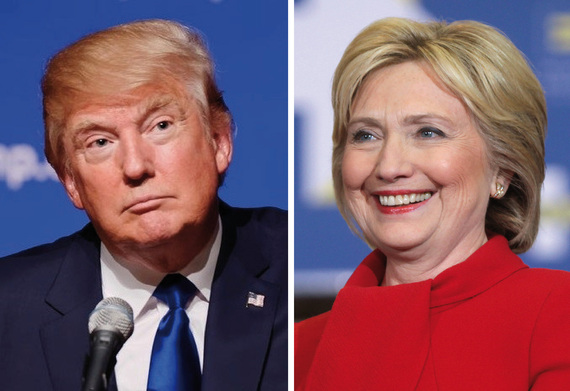 When you are 70 years old, you are bound to have some medical problems, so I am not sure why the media and the public is making a hoopla about the medical histories of Hillary Clinton and Donald Trump.
For an elderly patient, my usual medical dictation reads "Mr. A is a 70 year old former truck driver who has hypertension, diabetes, bypass surgery, and who now comes in with a cough and shortness of breath over two days..." or "Mrs. B is 69 years old woman who was small business owner has a history of breast cancer, cholecystectomy, hysterectomy, and now has fever and burning on urination..."
Even with so many diseases as part of their baggage of "past medical history" the elderly are living longer and healthy lives, though there is a gender, race and income gap.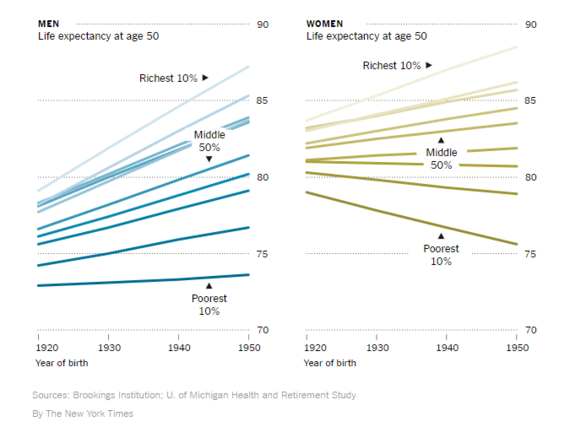 So according to the actuarial in a Washington Post article, Hillary Clinton (a white female who is almost 69) is expected to live for 19 years and Trump (a white male who is 70) is likely to live for 17 years, well beyond two terms in office. And the chance of Clinton dying before her two term is 5.9% and for Trump it is 8.4%.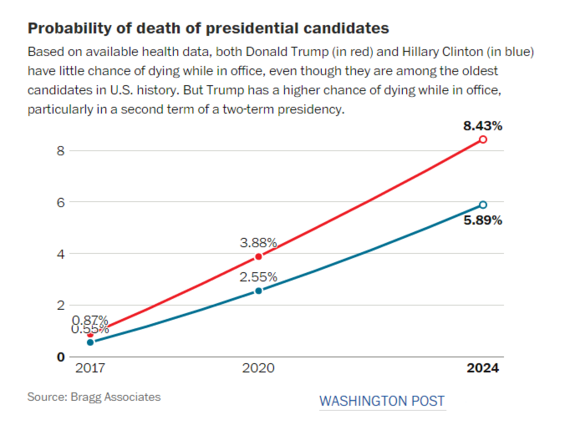 It is ironic that I am writing this piece about life expectancy on my birthday. So I decided to do some number crunching on myself and found that the actuaries on the website www.myabaris.com give me 37 years longer to live. (smile... you will have to calculate my age).
In the case of our presidential candidates, I believe, it is not the physical fitness of the commander is chief that is critical, but rather the mental judgment: what they think -- how they think -- and how they make critical decisions, because one person's judgment will determine the direction of our nation.
Popular in the Community