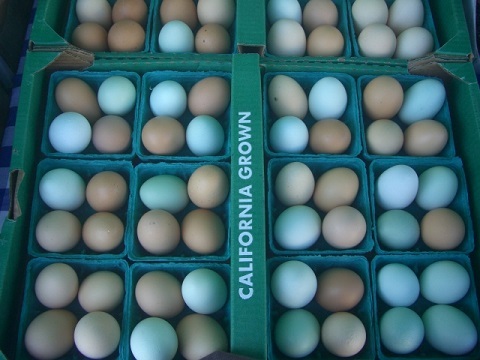 Do you make a weekly trip to the farmers market, seeking out the best and freshest local produce, honey, cheese, fish, and whatever else is available? Are you concerned that organic and sustainable practices inaugurated your foodstuffs? Is it important to you that those who nourish and provide the ingredients for your dinner be known and respected and fairly compensated? Would you rather invite the neighbors over for a locally-sourced, lovingly-prepared ethnic feast than go out to the latest trendy fusion restaurant?
Then whether you know it or not, you're already a dedicated member of a worldwide movement known as "slow food." Officially begun in Italy in the 1980s as a response to "fast food" and its incursions into regional cuisine and identity, this way of looking at the world through food is much more than just a rejection of industrial food constructs -- it is a philosophy and a lifestyle.
The tenets of this movement are embodied in the three words: "good, clean, fair." "Good" food is first and foremost delicious and satisfying; it is also local, seasonal, and health-giving. "Clean" food is produced in an environmentally beneficial and sustainable fashion, with concern for animal as well as human welfare; and "fair" food should respect the labor of those who produce it, and celebrate the cultures from which it emanates.
Slow Food USA, an organization with over 200 local chapters, offers this simple statement that sums up the basic philosophy: "If you care about local farmers, ranchers, fishers; animal welfare; the joy of a shared meal; preserving food culture; protecting the environment or avoiding GMOs, we have a place for you at our table."
And indeed, slow food is about bringing all those elements together at the dinner table, to create a joyful and respectful community centered around and celebrating food.
So what can you do to participate in the pleasures and pastimes of this burgeoning movement? It's all about paying attention, about learning and teaching, about sharing and caring, about living and thinking locally, about enjoying the treasure of taking life "slow."
Become more familiar with your local food sources. Appreciate the food that arises from specific cultures. Find the time to educate yourself and your family about where your food comes from. Encourage communal meals and events that bring neighbors and generations together with the blessing that is good, clean, fair food. And ecco! You're a card-carrying member of the slow food world.
And remember -- change always begins with our children, and a school garden project is a great place to start. A vegetable garden teaches children not only where their food comes from, but also the value and pleasure of growing things. If your local school doesn't have one yet -- there's a project for you, get going!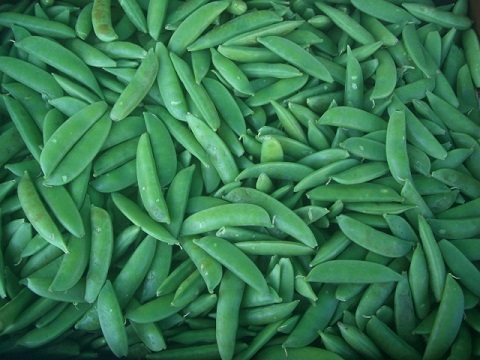 White Quinoa w/ Asparagus & Sugar Snap Peas
Head for your local farmers market, then make a big bowl of this light and local salad and invite the neighbors over for lunch!
3 cups cooked white quinoa
2 bunches of thin asparagus, cut into 1-inch pieces
2 cups sugar snap peas
1/2 cup coarsely chopped Italian parsley
1 heaping tablespoon snipped fresh chives
1/4 cup fresh Meyer lemon juice
3 tablespoons fruity olive oil
Sea salt & fresh ground black pepper to taste
Steam asparagus for 2 minutes, rinse in cold water and pat dry. Steam sugar snaps for 1 minute, rinse and dry, cut in half.
In a large bowl, lightly toss quinoa with asparagus, peas, parsley and chives. Drizzle with lemon juice and olive oil, add salt & pepper to taste, and gently mix. Chill for an hour or more.
Serve as a side dish to some grilled local sea bass, or heap on a plate of greens for an entrée salad.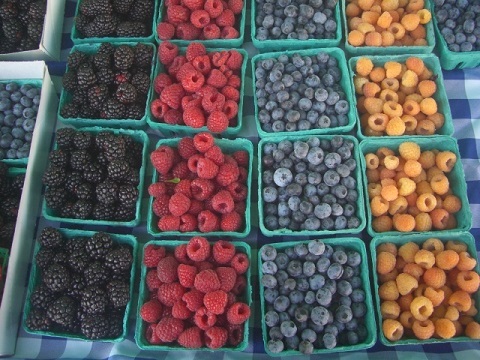 Summer Berry Compote w/ Greek Yoghurt
While you're at the farmers market, pick up a mess of local berries and treat 'em right!
2 cups organic strawberries, halved or quartered depending on size
1 cup organic blueberries
1 cup organic blackberries
1 cup organic raspberries
2 tablespoons Meyer lemon juice
5 tablespoons local honey, divided
8 ounces plain non-fat Greek Yoghurt (here in Los Angeles, I use the local Straus Family Creamery organic yoghurt, which is sublime)
1/8 teaspoon vanilla extract
In a large bowl combine the strawberries, blueberries & blackberries; drizzle with lemon juice and 2 tablespoons of the honey, mix lightly with a rubber spatula. Add raspberries, gently fold in. Refrigerate.
In another bowl, whisk the yoghurt with the remaining 3 tablespoons of honey and the vanilla extract until well-combined and slightly thickened. Refrigerate.
Serve the berries in a large bowl with the whipped yoghurt on the side; or divide among small dishes and top each with a dollop of the yoghurt.
[Note: A version of this post appears in my "Eat Smart" column in the August issue of Better Nutrition Magazine.]